Play it safe this month and always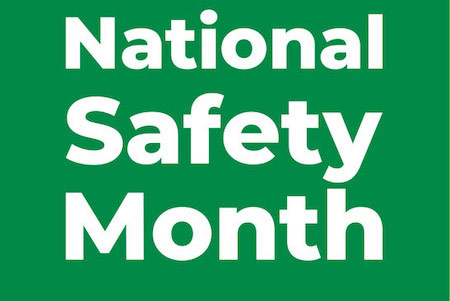 June is National Safety Month, and you can brush up on your safety skills as part of the "Sizzling Summer of Safety" celebration hosted by the UT Southwestern Medical Center Safety Task Force and the Office of Safety and Business Continuity.
"While in health care we often think of patient safety, but we must never forget that employee safety is an essential part of creating the overall safety culture," said Dan Bravard, Safety Officer, Safety and Business Continuity at William P. Clements Jr. University Hospital (CUH).
Mark your calendars for some cool activities, including:
Children's Safety Art competition (for kids 5-15)
Department Poster Contest for units and departments
I Spy Hazard Hunt individual challenge
Health System safety and health fairs, where you can learn about fire safety, ergonomics, wellness program, and other safety and health topics. Dates and locations:

NG3 Food Court: 11 a.m. to 1 p.m., June 27
Zale Lipshy Pavilion: 10 a.m. to 1 p.m., June 28
POB2 Conference Room HA1.100: 11 a.m. to 1 p.m., June 28
CUH: 10 a.m. to 1 p.m., June 29 (glass-enclosed area of the cafeteria)
Gooch Auditorium (C Building) outside Food Court: 11 a.m. to 1 p.m., June 29
Radiation Oncology Building EC3.100A: 11 a.m. to 1 p.m., June 30
Additionally, the team has made available several PDFs on educational topics that you can share with your team, including Injury Prevention; Musculoskeletal Disorders; Slip Trip Fall; and Workplace Impairment.