On My Own Time art show returns to campus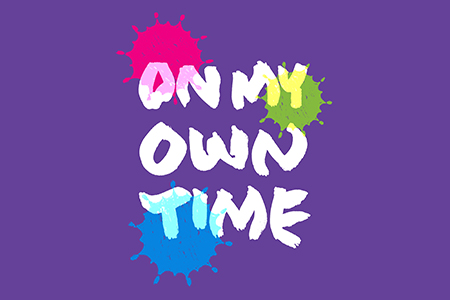 On My Own Time art show open through Sept. 9
Updated Aug. 8, 2022
The On My Own Time art show is now open for in-person viewing at the A.W. Harris Faculty-Alumni Center located on the fourth floor of the Florence Bioinformation Center (E Building) on South Campus. The show includes more than 100 pieces of visual art created by employees and students in categories including works on canvas or paper; photography; digital art; sculpture; textiles and fiber; jewelry; video, film, and animation; and sustainability. Online voting for your favorite for the People's Choice award will be from Aug. 15-19. And be sure to check out this year's OMOT literary art entries.
---
Art show returns to campus after one-year absence
Updated June 14, 2022
After a one-year absence, the On My Own Time (OMOT) art show returns to UT Southwestern from Aug. 8-Sept. 9.
The show, sponsored by the North Texas Business Council for the Arts, is open to employees and students. You may enter visual or literary work you created since the last show in 2020. The submission deadline is July 29. Submission forms, rules, and some past winners are online.
Entries will be exhibited at the Faculty Club. All employees and students are encouraged to view the exhibit in person and vote online for their favorite; the entry with the most votes will earn the People's Choice Award.
The winning entries, selected by a panel of judges assembled by BCA, will be announced during a reception on Aug. 31 at the Faculty Club. The top judged pieces will be exhibited in a show at NorthPark Center with winning artwork from other North Texas companies. Authors of the top literary works will be invited to read their work onstage during a reception at the AT&T Performing Arts Center.
This is UTSW's 21st year to participate in OMOT.