Show us your healthy selfie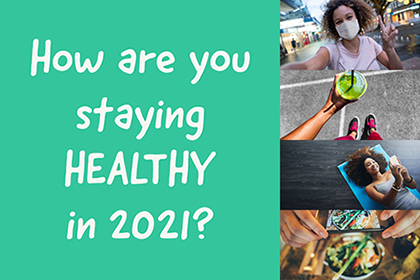 Whether it is your favorite yoga pose, trailhead, or cup of tea during a meditation session – we want to shine a light on how you are cultivating wellness in 2021. With the New Year, many people are trying out healthier recipes, incorporating more movement throughout the day, and much more. Show us how you are taking time to take care of yourself.
Please share a wellness-related photo that you have not submitted before for a gallery to be shared on Center Times Plus. Deadline is Jan. 25.
Submission requirements:
Make sure your photo aligns with social distancing, masking, and other protective guidelines. If your photo is taken on campus, please ensure it includes proper use of personal protective equipment.
Send your photo via Email.
Include your name, UTSW department, and position in the email.
Write a short description about your photo.
When submitting photos, please send us as high a resolution and size image as possible. At a minimum, they should be 800 pixels wide or 800 pixels tall, 72 dpi resolution, in JPEG file format.