April is Sexual Assault Awareness Month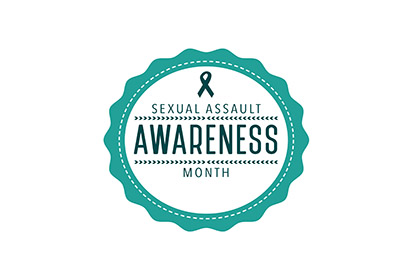 Did you know that April is Sexual Assault Awareness Month (SAAM)?
The goal of SAAM is to raise public awareness about sexual violence and educate communities and individuals on sexual violence prevention. During this month, we hope to support those who have been affected by sexual violence, as well as open up communication on how we can create a safer campus community.
The Office of Institutional Equity and Access is committed to providing resources and support to those affected by sexual assault, dating and domestic violence, sexual harassment, and stalking. Visit the Title IX & Sexual Misconduct page for resources for victims, or check out safety tips from University Police. You may also register to attend the Navigating Safe Relationships While Social Distancing webinar, held on Friday, April 24, from noon to 1 p.m., and participate in these activities.