Pre-cooked meals and a Thanksgiving feast available for order on campus
Updated Nov. 12, 2020
Check back often as the weekly menu will be updated below.
---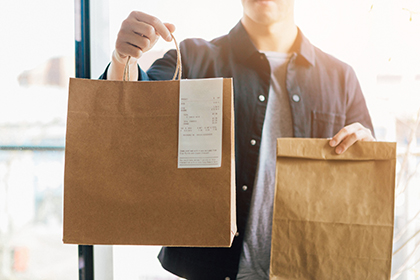 Starting Nov. 9, all UT Southwestern employees will be able to order pre-cooked meals from the Faculty Club.
Let us help get a little off of your plate! Check out the menu and place your order by calling
214-648-2653 (payment will be taken over the phone at this time). Orders should ideally be placed 48 hours in advance and may be picked up from North and South Campus Food Courts, between 5 and 7 p.m.
In addition to ordering tonight's dinner, the Office of Faculty Wellness in partnership with the Faculty Club, has also coordinated a Thanksgiving dinner pickup to help ease the holiday stress. Call 214-648-2653 to order your holiday feast by Friday, Nov. 20, for pickup from North or South Campus Food Courts (Nov. 23-25).