2021 Conflict of Interest (COI) Statements due Jan. 11-Mar. 1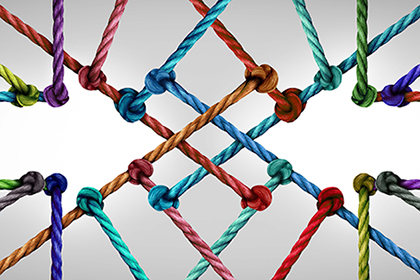 The appropriate disclosure and management of financial interests and outside activities/employment are vital to protecting UT Southwestern's reputation for excellence and maintaining the public's trust. Each year, employees and faculty members of UT Southwestern Medical Center who are Covered Individuals must complete a COI statement of Financial Interests.
The 2021 statement must be completed between Jan. 11 and Mar. 1. Starting Jan. 11, Covered Individuals will receive notifications from COI-SMART prompting them to complete and submit their statement by Mar. 1. Individuals cannot submit their statements prior to Jan. 11.
Changes for 2021:
In accordance with recent UTSW and UT System policy revisions, and National Institutes of Health (NIH) guidance, two COI statement-related changes are occurring in 2021:
Exempt employees who do not participate in research will no longer need to complete the annual COI statement, except for those considered to be executive leadership (who report to Dr. Podolsky) and those with certain purchasing authority. The COI-SMART system has been updated with this information.
Additional questions have been added to the COI statement to capture internationally based activities. All international activities and relationships must be disclosed. While information from last year's statement will be available as you navigate your statement in COI-SMART, you will need to verify and update information as needed due to these additional questions.
Covered Individuals, who must complete an annual COI statement, include: all faculty, research staff, advanced practice providers (APPs), executive leadership, designated institutional standing committee members, and those with certain purchasing authority, regardless of exempt or non-exempt employment status.
Outside Activities:
As a reminder, individuals who do not need to complete the annual COI statement must submit an outside activity/employment (OAE) request prior to engaging in outside activities that are not pre-approved.
Exempt employees who no longer need to complete the annual COI statement but who participate in ongoing outside activities will receive a notification from COI-SMART prompting them to request approval for the activity in 2021.
From now until Jan. 11, the COI-SMART system will be unaccessible as the year-end review is completed. If a disclosure or outside activity request is needed prior to Jan. 11, please Email the Conflict of Interest Office.
For more information, please visit UTSW's Conflict of Interest website (VPN access required).