UT Southwestern researcher wins NIH Director's Award to study structure of protein tied to Alzheimer's
DALLAS – Oct. 5, 2021 – Lorena Saelices Gomez, Ph.D., Assistant Professor of Biophysics and in the Center for Alzheimer's and Neurodegenerative Diseases at UT Southwestern, has been awarded $1.5 million from the National Institutes of Health (NIH) to determine the structure of amyloids, key proteins that have been tied to diseases including Alzheimer's and ATTR amyloidosis.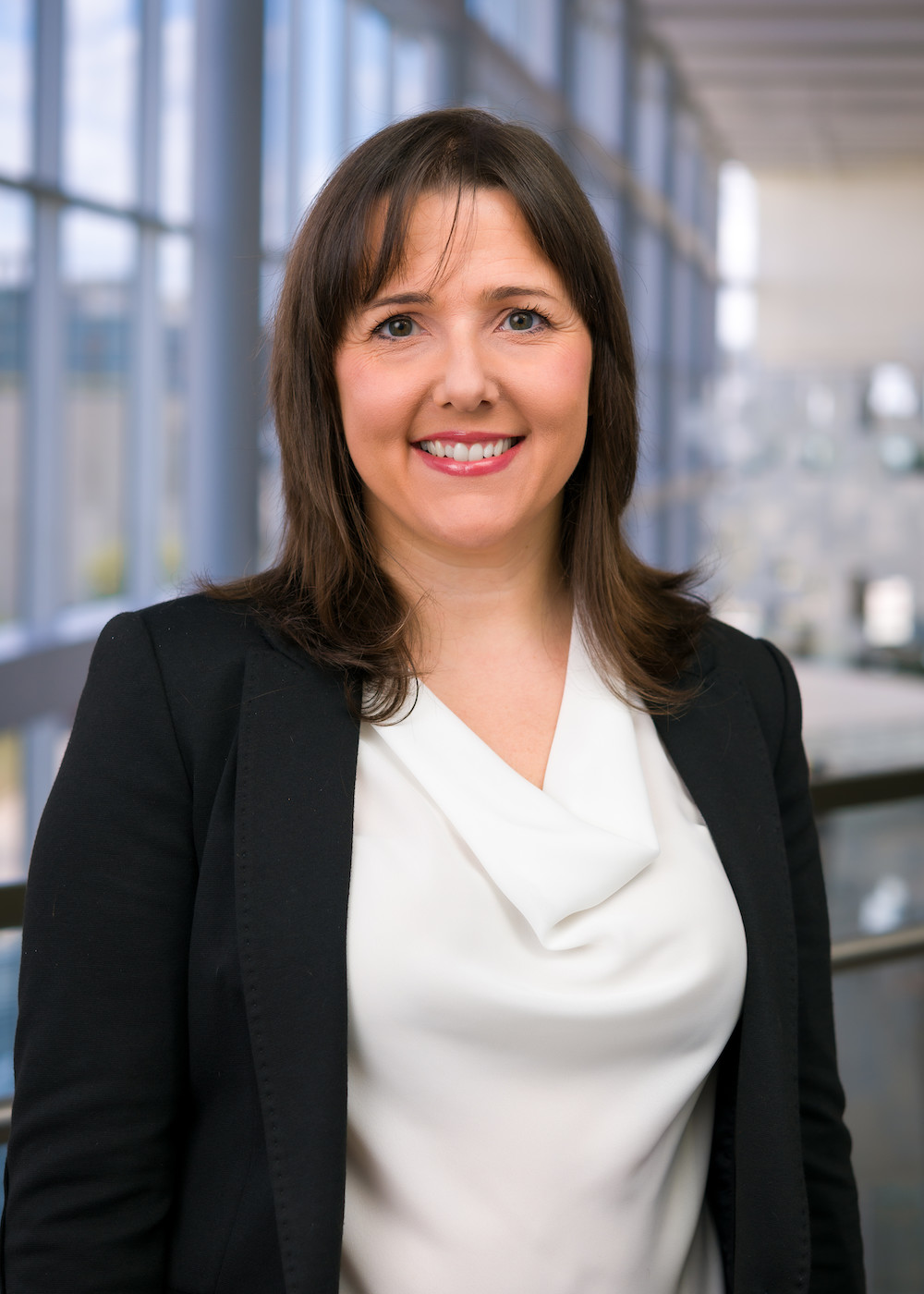 The New Innovator Award is part of nearly $9 million in prestigious NIH Director's Awards received by UT Southwestern researchers today from the NIH Common Fund's High-Risk, High-Reward Program, which supports scientists pursuing highly innovative research with the potential to have a broad impact on biomedical, behavioral, or social sciences.
"Alzheimer's disease and ATTR amyloidosis, which are the main focus of my lab, are devastating conditions that are difficult to diagnose and have no effective treatments," said Dr. Saelices Gomez, a member of the Peter O'Donnell Jr. Brain Institute. "By better understanding the fibril structures of amyloid diseases, we may be able to offer these patients hope."
Dr. Saelices Gomez will use the award to focus on fibrils responsible for ATTR amyloidosis, a disease that manifests in a variety of symptoms affecting the heart and nerves and can differ greatly from patient to patient. Hypothesizing that these variations stem from differences in fibril structure, the researchers plan to use cryo-electron microscopy (cryo-EM) to determine fibril structures from patient samples. Using this structural information, the team will then design structure-specific peptides for detecting and inhibiting amyloid fibril formation in cells, mice, and patient-derived samples. If successful, the research could serve as a platform for developing personalized structure-based diagnostics and therapeutics for ATTR amyloidosis and potentially other amyloid diseases.
Cryo-EM, considered a revolutionary tool for biomedical research, uses a massive microscope to shoot a narrow stream of electrons through thin, flash-frozen samples to provide atomic-level images of proteins. UT Southwestern's cryo-EM facility, which opened in 2016, is considered one of the world's top cryo-EM facilities for structural biology.
UT Southwestern rates No. 1 among global institutions in the health care sector in the 2021 Nature Index for its published research, as well as among the top 20 U.S. institutions overall for published research in life sciences journals.
About UT Southwestern Medical Center
UT Southwestern, one of the nation's premier academic medical centers, integrates pioneering biomedical research with exceptional clinical care and education. The institution's faculty has received six Nobel Prizes, and includes 25 members of the National Academy of Sciences, 16 members of the National Academy of Medicine, and 14 Howard Hughes Medical Institute Investigators. The full-time faculty of more than 2,800 is responsible for groundbreaking medical advances and is committed to translating science-driven research quickly to new clinical treatments. UT Southwestern physicians provide care in about 80 specialties to more than 117,000 hospitalized patients, more than 360,000 emergency room cases, and oversee nearly 3 million outpatient visits a year.