Simmons Cancer Center joins elite network of institutions
DALLAS – March 24, 2020 – The Harold C. Simmons Comprehensive Cancer Center at UT Southwestern has joined the National Comprehensive Cancer Network (NCCN), an alliance of 30 distinguished cancer centers throughout the United States.
The March 21 decision by NCCN to include the Simmons Cancer Center among its members recognizes Simmons Cancer Center's elite status and will deepen its collaboration with national peers at the highest levels.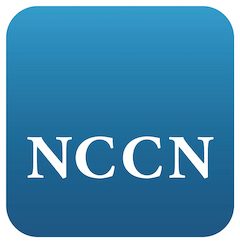 "Our entrance into this prestigious group does not just recognize the stature of the Simmons Cancer Center, but opens new doors to our strategic vision for cancer research and patient care," says Carlos L. Arteaga, M.D., Director of the Simmons Cancer Center. "Collaboration is the hallmark of medical advances, and our inclusion into NCCN will amplify our work with the nation's most advanced institutions."
Cancer centers at Harvard, Yale, Stanford, and the Mayo Clinic are among the members of NCCN, a Pennsylvania-based not-for-profit organization.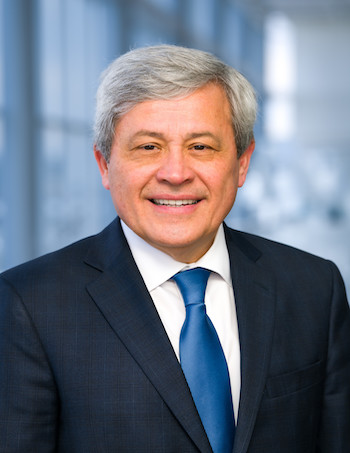 "We are very excited to incorporate the significant medical and scientific expertise from the Simmons Cancer Center into our network of top academic cancer centers," says Robert W. Carlson, M.D., Chief Executive Officer of NCCN. "The Simmons Cancer Center has a proven track record when it comes to improving outcomes and quality of life for people with cancer. Their facility includes top-notch programs throughout the spectrum of cancer management, including pediatric oncology, genetics, immunotherapy, telemedicine, and other increasingly important areas of interest for NCCN and the greater cancer care community."
John Sweetenham, M.D., the Simmons Cancer Center's Associate Director for Clinical Affairs, says the Center's inclusion in NCCN will allow it to be part of larger national discussions on the cost of care and further integrate best practices from peer institutions. It will also open new avenues of research funding for young investigators and clinical trials, and it will give the Simmons Cancer Center a more prominent role in establishing national and international guidelines for cancer care.
Entrance into NCCN is the latest in a series of milestones that the Simmons Cancer Center has achieved in the last year. In June, the Simmons Cancer Center broke ground on a nine-story tower that will add 300,000 square feet for outpatient care and clinical trials. Construction started on a second three-story radiation oncology building in September.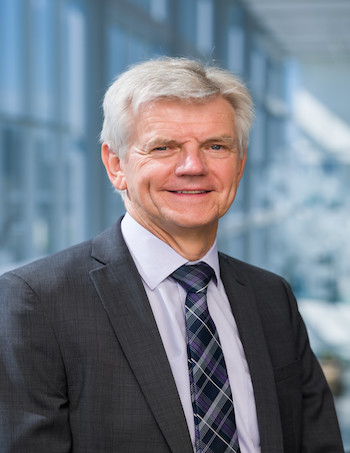 In February, the Simmons Cancer Center was awarded more than $8.5 million in grants from the Cancer Prevention and Research Institute of Texas (CPRIT). In all, the Simmons Cancer Center has received more than $500 million in CPRIT research funding since CPRIT was established in 2007.
Other Simmons Cancer Center research funding involves two Specialized Program of Research Excellence (SPORE) awards from the National Cancer Institute. One is in lung cancer – one of the largest thoracic oncology efforts in the U.S. – and the other is in kidney cancer, one of just two in the nation in that field. Total research funding for the Simmons Cancer Center for 2019 totaled more than $90 million, up 40 percent from five years ago.
As one of 32 cancer centers named as a National Clinical Trials Network Lead Academic Participating Site, the Simmons Cancer Center offers patients greater access to new and investigational treatments. The Simmons Cancer Center oversees approximately 3 million outpatient cases a year and has nearly 200 faculty members, including 2011 Nobel Laureate Bruce Beutler, M.D. Simmons Cancer Center members have published in many prestigious medical journals including the New England Journal of Medicine, Nature, Science, JAMA, Journal of Clinical Oncology, and Cell.
About UT Southwestern Medical Center
UT Southwestern, one of the premier academic medical centers in the nation, integrates pioneering biomedical research with exceptional clinical care and education. The institution's faculty has received six Nobel Prizes, and includes 22 members of the National Academy of Sciences, 17 members of the National Academy of Medicine, and 14 Howard Hughes Medical Institute Investigators. The full-time faculty of more than 2,500 is responsible for groundbreaking medical advances and is committed to translating science-driven research quickly to new clinical treatments. UT Southwestern physicians provide care in about 80 specialties to more than 105,000 hospitalized patients, nearly 370,000 emergency room cases, and oversee approximately 3 million outpatient visits a year.