Children's Health, UT Southwestern announce expansion in southern Dallas at RedBird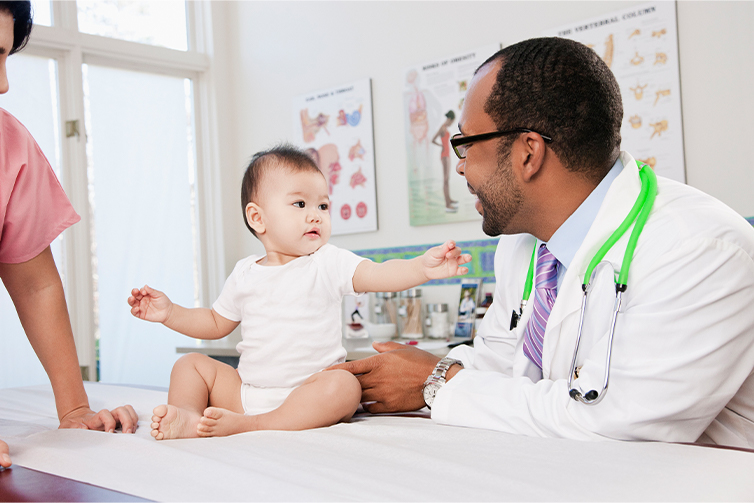 DALLAS – Aug. 27, 2020 – Children's Health℠, the leading pediatric health care provider in North Texas, and UT Southwestern Medical Center announce their first joint pediatric enterprise initiative at the Reimagine RedBird development to broaden access in southern Dallas to the region's top pediatric care.
The investment in the Red Bird community to improve health outcomes for the children and families in southern Dallas is aligned with the Children's Health and UT Southwestern commitment to provide the care children need, close to home in North Texas.
"As the first registered nurse elected to Congress, I have long pushed for the provision of efficient, affordable and quality health care for all the individuals and families living in Dallas County and throughout Texas," said Congresswoman Eddie Bernice Johnson. "I am proud of this joint commitment by Children's Health and UT Southwestern Medical Center to the RedBird development, so that once again, southern Dallas will have access to world-class, comprehensive care. We must continue working with such long-time, trusted community partners to alleviate the causes and consequences of health inequities in our own communities."
Children's Health will occupy space in the 150,000-square-foot UT Southwestern Medical Center at RedBird, one of the anchors for the Reimagine RedBird development. The project marks the first major collaborative initiative since the two organizations announced their joint pediatric enterprise in October 2019. The organizations recently appointed Dr. Dai Chung as its Chief Medical Officer for the joint pediatric enterprise where he will continue to serve as Professor of Surgery, Chief of the Division of Pediatric Surgery, and Executive Vice Chair, Department of Surgery, UT Southwestern; Surgeon-in-Chief and Senior Vice President of Surgical Services, Children's Health.
"Deep and meaningful collaboration between Children's Health and UT Southwestern on efforts to expand into the RedBird development was made possible by our joint pediatric enterprise agreement announced last year," said Dr. Chung. "Together, we will make strategic business investments to be a catalyst to extend comprehensive, multidisciplinary pediatric primary and specialty care for children across North Texas."
Children's Health and UT Southwestern are working collaboratively to identify which pediatric services are most needed within the Red Bird community. In the coming months, the two organizations will host public input sessions to solicit ideas, answer questions and share progress.
"The Reimagine RedBird development is committed to bringing needed services and amenities to the southern Dallas community, and access to quality medical care is a significant need. Children's Health and UT Southwestern at RedBird will provide top notch pediatric services to southern Dallas residents, helping us to fulfill our commitment to this amazing community," said Peter Brodsky, Majority Owner and Developer of Reimagine RedBird. "Children's Health is one of Dallas' treasures, and I am proud to welcome them to RedBird and thank them for their long-standing commitment to serve the pediatric health care needs for all Dallas residents."
About Children's Health
Children's Health℠ is committed to making life better for children. As one of the largest and most prestigious pediatric health care providers in the country and the leading pediatric health care system in North Texas, Children's Health cares for children through more than 750,000 patient visits annually. The Children's Health system includes its flagship hospital, Children's Medical Center Dallas, as well as Children's Medical Center Plano, Our Children's House inpatient rehabilitation hospital, the Children's Health Care Network, specialty centers, rehabilitation facilities and physician services. Children's Medical Center Dallas continues to be the only North Texas hospital to be ranked in 10 out of 10 pediatric specialties by U.S. News & World Report. Through its academic affiliation with UT Southwestern Medical Center, Children's Health is a leader in life-changing treatments, innovative technology and ground-breaking research. This affiliation led to establishing the Children's Medical Center Research Institute in 2011, committed to pursuing research in regenerative medicine, cancer biology and metabolism. For more information, follow Children's Health on Facebook, Twitter, Instagram, LinkedIn, YouTube or visit Childrens.com.
About UT Southwestern Medical Center
UT Southwestern, one of the premier academic medical centers in the nation, integrates pioneering biomedical research with exceptional clinical care and education. The institution's faculty has received six Nobel Prizes, and includes 24 members of the National Academy of Sciences, 16 members of the National Academy of Medicine, and 13 Howard Hughes Medical Institute Investigators. The full-time faculty of more than 2,500 is responsible for groundbreaking medical advances and is committed to translating science-driven research quickly to new clinical treatments. UT Southwestern physicians provide care in about 80 specialties to more than 105,000 hospitalized patients, nearly 370,000 emergency room cases, and oversee approximately 3 million outpatient visits a year.