UTSW appoints accomplished security executive as Chief Information Security Officer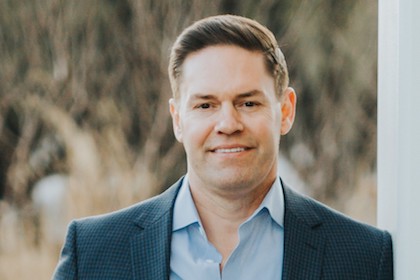 DALLAS – Dec. 6, 2019 – After an extensive national search, Byron Davis, an accomplished technology security executive with more than two decades of experience in both the private and government sectors, has been selected as Associate Vice President and Chief Information Security Officer (CISO) for UT Southwestern Medical Center. In this role, he will oversee the strategy and programs that ensure the Medical Center's critical information resources are protected.
Mr. Davis worked as an Operations Officer in the CIA and was Global Head of Intelligence Collection at the U.S. Department of Energy, where he managed the intelligence and counterintelligence collection program, including oversight of 15 U.S. National Laboratories' intelligence activities. He also has cybersecurity experience in the private sector, which includes work at State Farm and a cybersecurity startup. In addition, he has established private sector partnerships for the federal government with companies in the financial services, IT, aerospace and defense, research and development, and telecom industries.
As Chief Information Security Officer, he will lead day-to-day cybersecurity operations including incident response, workforce education, vulnerability management, risk assessments, intrusion prevention, regulatory compliance, procedure development, and forensic investigations. He also will be responsible for the design, execution, and effectiveness of UT Southwestern's system of internal controls to ensure that operations are effective and efficient, assets are safeguarded, financial information is reliable, and UT Southwestern is compliant with applicable laws, regulations, policies, and procedures.
UT Southwestern's Department of Information Security maintains a campuswide information security risk management strategy that continually evaluates threats and vulnerabilities and develops IT recovery planning procedures, helping to assure the security of UT Southwestern's information technology resources and provide a safe computing environment in which the Medical Center community can teach, learn, and conduct research.
Mr. Davis joins UT Southwestern on December 16 from Farmer Brothers, a publicly traded manufacturing and distribution company, where he served as CISO and Senior Director for IT Infrastructure.
About UT Southwestern Medical Center
UT Southwestern, one of the premier academic medical centers in the nation, integrates pioneering biomedical research with exceptional clinical care and education. The institution's faculty has received six Nobel Prizes, and includes 22 members of the National Academy of Sciences, 17 members of the National Academy of Medicine, and 15 Howard Hughes Medical Institute Investigators. The full-time faculty of more than 2,500 is responsible for groundbreaking medical advances and is committed to translating science-driven research quickly to new clinical treatments. UT Southwestern physicians provide care in about 80 specialties to more than 105,000 hospitalized patients, nearly 370,000 emergency room cases, and oversee approximately 3 million outpatient visits a year.