July 6, 2022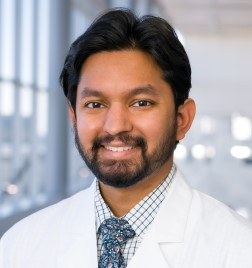 New Guidelines to Standardize Swallowing Fluoroscopy
Swallowing fluoroscopy is the most common diagnostic test for patients with swallowing problems caused by conditions such as stroke, head and neck cancer, neurodegenerative disease, or prolonged intubation. Despite widespread use, there has been no standard practice to guide its use in the United States. Now the most detailed and comprehensive set of standards for swallowing fluoroscopy has been put forth by the American Broncho-Esophagological Association (ABEA) with input from a wide array of specialists. The standards are described in an article led by Shumon Dhar, M.D.
May 4, 2022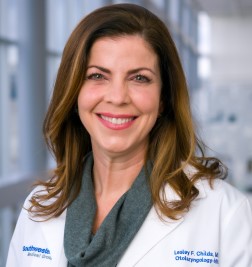 Study Profiles Hundreds of Injured Singers
An analysis of more than 400 singers who sought treatment at UT Southwestern Medical Center for vocal injuries provides a wealth of data on a topic that's often considered taboo to discuss in the singing community. The findings, according to study leader Lesley Childs, M.D., show that only 1 in 7 subsequently needed surgery for injuries that weren't resolved with vocal therapy and other conservative management.
July 31, 2019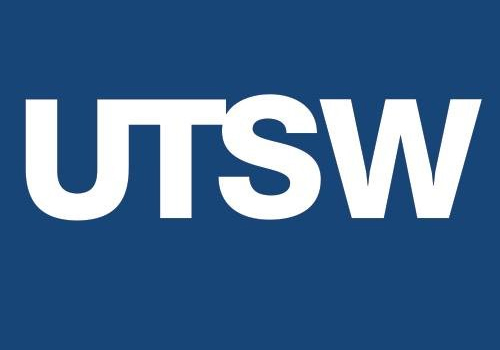 Doximity/US News & World Report
US News & World Report creates a yearly ranked list of US hospitals and specialty programs based upon a combination of objective and subjective factors. Quality and safety scores, research productivity and other objective factors are combined with reputational scores to create this rank list. While US News & World Report serves as the global authority in hospital rankings, the Doximity Residency Navigator serves as a primary informational resource for residency applicant. Both the US News & World Report list of best US hospitals, and the Doximity national residency ranking were released recently. The Department of Otolaryngology – Head and Neck Surgery was well represented in both of these ranking reports.
Doximity Residency Navigator
The UT Southwestern Medical Center Department of Otolaryngology reputation score is ranked as the #17 residency program nationally. To provide you with some perspective, at this rank our peer institutions in this range are Washington University (St. Louis), UCSF, UNC, and UCLA. This places the program as the #1 residency in the state of Texas, and #4 Residency in the Southern Region of the United States.
The UT Southwestern Medical Center Department of Otolaryngology research output score is ranked as the #11 residency program nationally. In this category, our peers are Mass Eye and Ear/Harvard, UNC, NYU, and Stanford. This once again places us as the #1 research output residency in the state of Texas, and #2 (behind Vanderbilt) in the Southern Region of the United States.
US News & World Report Hospital Ranking:
UT Southwestern has been recognized as the #1 hospital for patient care in Dallas, and #2 in Texas (Houston Methodist #1). This is based upon analysis of data from over 5000 hospitals in the US.
A component of this hospital ranking is based upon performance of 16 hospital specialty services. This year "Ear Nose and Throat" was recognized as one of 7 specialty services that were "Nationally Ranked" at UT Southwestern. The others were Neurology/Neurosurgery, Geriatrics, Nephrology, Diabetes and Endocrine, Urology, and Cardiology/Heart Surgery. Several other services were recognized as "High Performing", including Cancer, Gastroenterology and GI Surgery, Ophthalmology, Orthopaedics, and Pulmonary/Lung Surgery.
Within Doximity's ranking system (formerly US News & World Report), our department has always performed reasonably well, but has never been listed as a "top 20" program. There is no doubt that this progress is a result of the combined effort of all the members of the department, and represents a form of recognition for the hard work and commitment that each of us has put into the quality of care, education, and training mission of the department.
November 29, 2017
Dr. Lesley Childs on Voice Care for Teachers
Voice is one of the most effective teaching tools available for educators. In this Facebook Live interview, a renowned voice specialist and laryngologist, Dr. Childs, speaks about how to protect and preserve this valuable asset.
October 15, 2017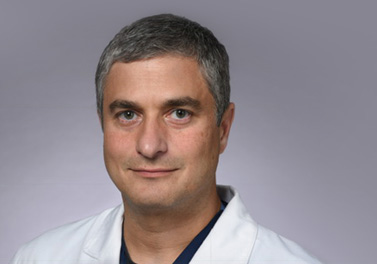 Dr. Baran Sumer to be awarded a prestigious U01 grant
A recently funded, multisite project joined researchers from Georgia Institute of Technology, Wake Forest University Health Sciences, and UT Southwestern to tackle redox-modulated responses in cancer treatment. Dr. Sumer will lead UTSW branch of the project. This grant will also support a quickly expanding biorepository of head and neck tumors that builds a basis for other multiple collaborations between researchers at UTSW and other institutions.
September 30, 2017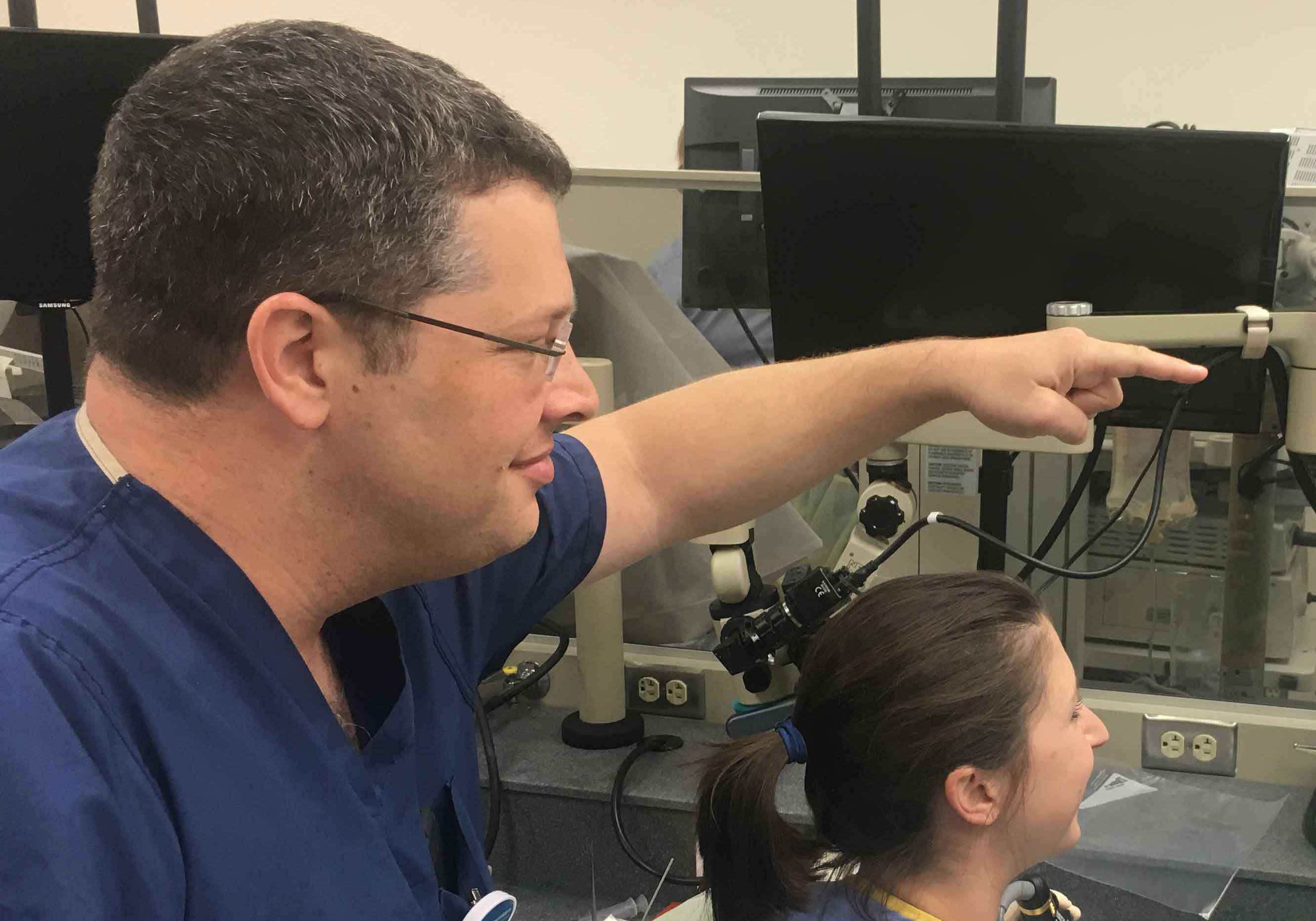 3rd Annual Temporal Bone Dissection Course
The UT Southwestern Medical Center Resident Temporal Bone Course provides a two-day intensive course on otologic surgery for senior residents in the southern United States. This course serves as a surgical and anatomical refresher to review endoscopic middle ear anatomy and best practices in otologic surgery.
September 13, 2017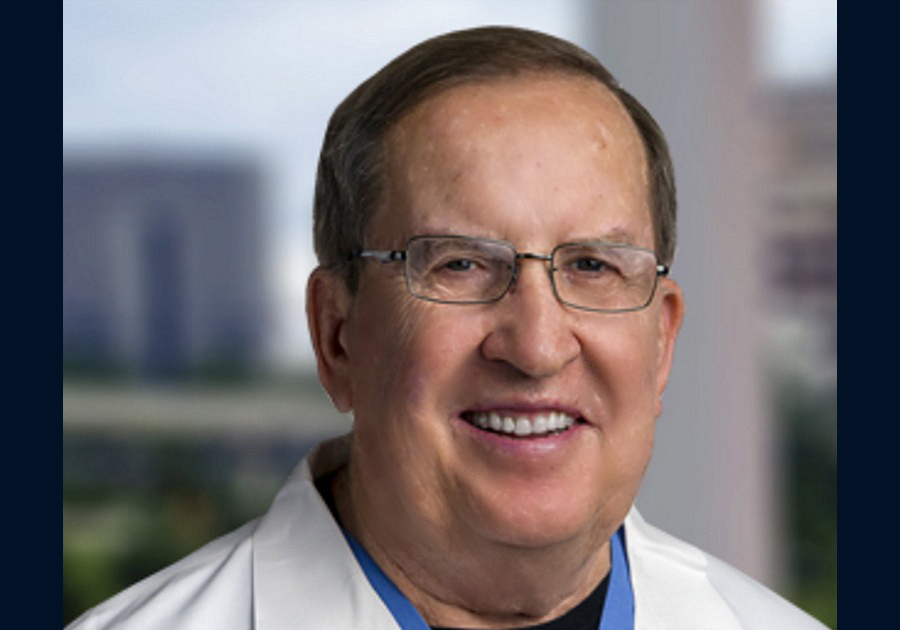 Everything you wanted to know about plastic surgery
In his interview for Facebook Live, Dr. Jim Gilmore shared his expansive knowledge of facial plastic cosmetic surgery, facial implants, fillers, and plastics and much, much more.
September 1, 2017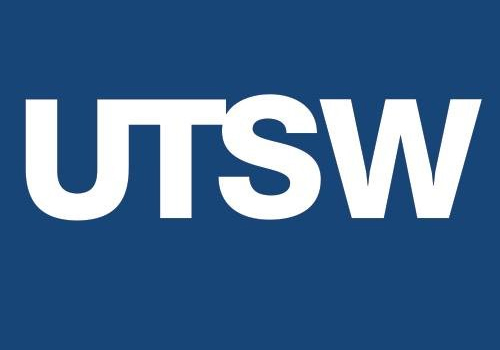 A stellar month for Dr. Romain Johnson
September truly smiled on Dr. Romaine Johnson. He had been invited and accepted a position to be on the Editorial Board for the journal Otolaryngology-Head and Neck Surgery. He was also honored to be a "Star Reviewer" for the Journal for the year 2017.
July 30, 2017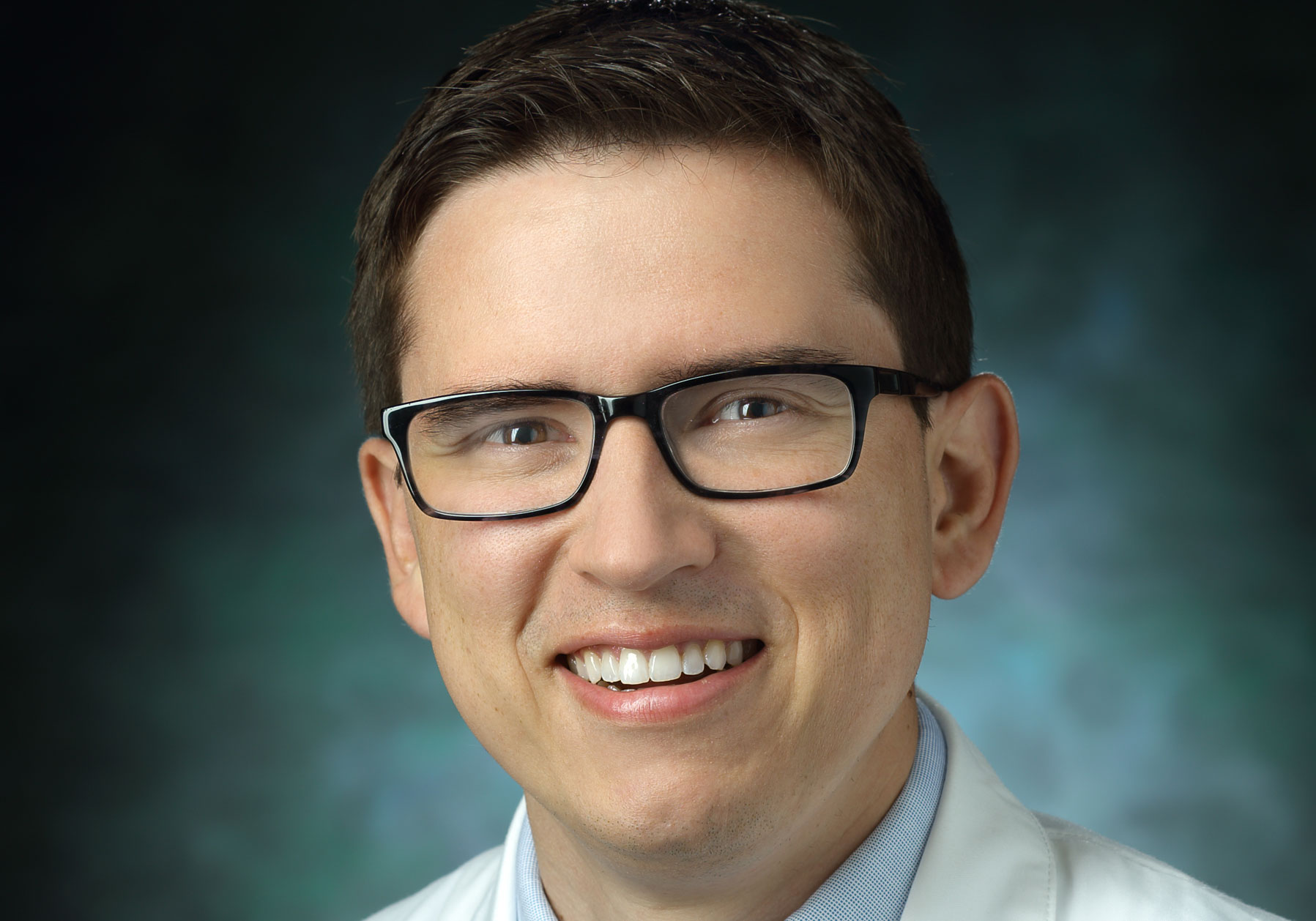 Dr. Andrew Day joins Head and Neck Division of the department
Meet Andrew Day, M.D., who joins our department from Johns Hopkins University. In addition to traditional cancer resections and other head and neck procedures, Dr. Day performs minimally invasive transoral laser microsurgery and transoral robotic surgery. He also performs complex reconstructive surgery for patients with head and neck cancer defects. His research focuses on health outcomes of head and neck cancer patients, early detection of head and neck cancer, and improving quality of life and survival in head and neck cancer survivors.
July 28, 2017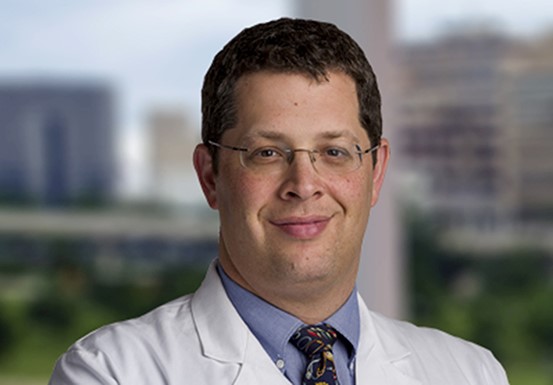 Dr. Isaacson gives expert advice on endoscopic surgery
With endoscopic or minimally invasive ear surgery, patients often return to work – with minimal pain – within a day or two. Otolaryngologist Brandon Isaacson, M.D., answered questions about minimally invasive options for ear surgery, as well as the causes of hearing loss. Watch his interview on Facebook Live at 1 p.m. Friday, July 28.
July 14, 2017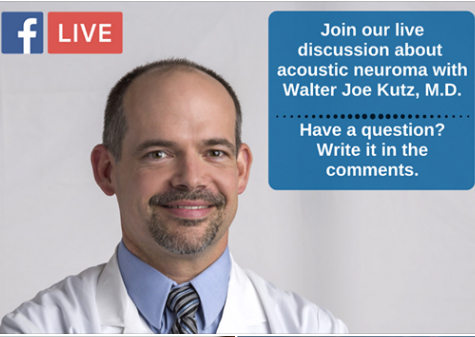 Dr. Joe Walter Kutz talks about acoustic neuromas on Facebook Live Chat
A unilateral hearing loss is a primary symptom in 90 percent of patients diagnosed with acoustic neuroma. Tinnitus and vertigo are also common symptoms. Neurotologist Dr. Kutz talks about this debilitating disease as well as when and if you should contact your physician about hearing loss, ringing in the ears, dizziness, or vertigo on FacebookLive at 1 p.m. Friday, July 14.
June 23, 2017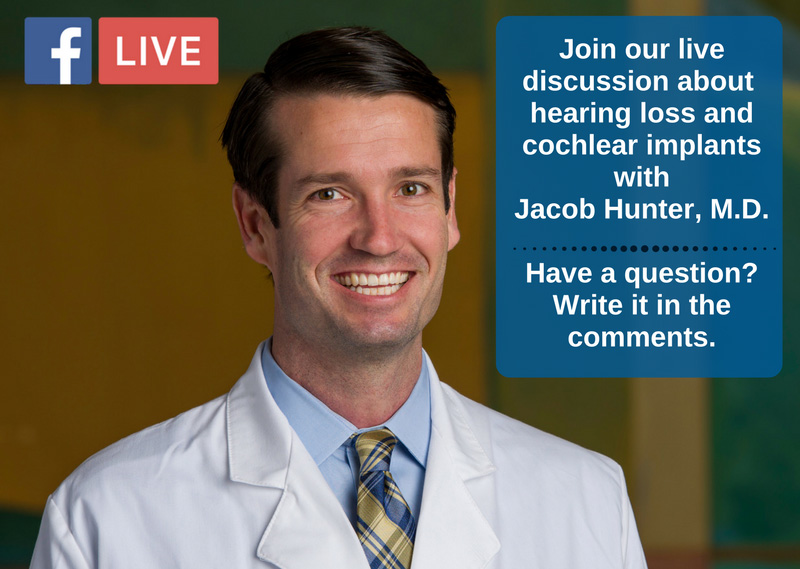 Dr. Jacob Hunter discusses hearing loss and cochlear implantation on Facebook Live Chat
Hearing loss that occurs gradually as you age is common, with about a quarter of adults between the ages of 55 and 64 experiencing some degree of loss. The number rises to almost 1 in 2 for those older than 65. A neurotologist, Dr. Hunter discusses these topics on Facebook Live at 1 p.m. on June 23.
June 16, 2017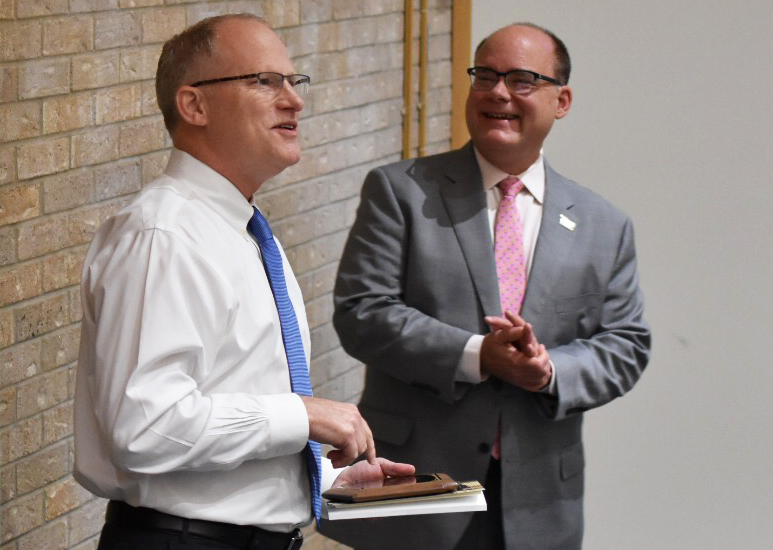 Career launch: Dr. Krouse gives a seminal lecture to graduating residents
Dr. John H. Krouse, M.D., Ph.D., MBA, gave a memorable farewell lecture to the graduating residents of Otolaryngology department. Drawing on the decades of experience in the medical field, he outlined complex yet promising perspectives in the fast-developing healthcare environment. He implored future providers to be the leaders of these new trends.
June 12, 2017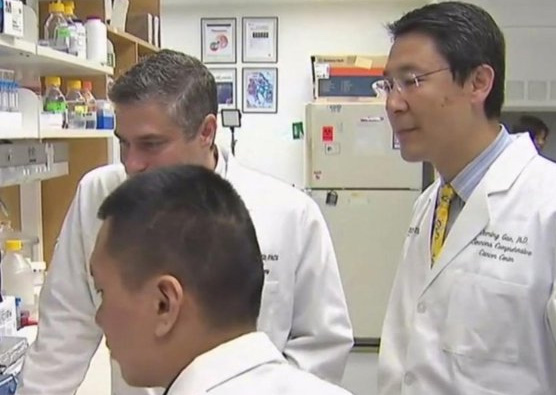 Drs. Sumer and Gao to receive R01 award from National Cancer Institute
Congratulations to Drs. Sumer and Gao on receiving an NCI award to develop novel methods of detection of occult nodal metastases using pH transistor nanoprobes.
May 12, 2017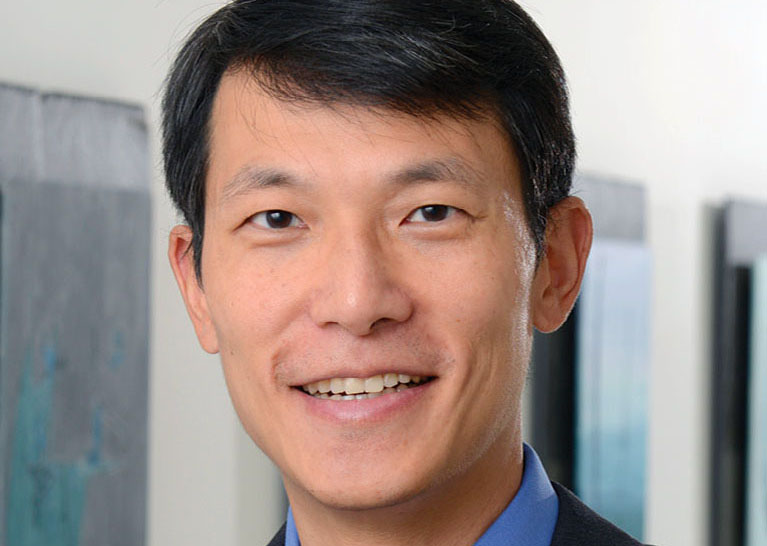 Dr. Ted Mau wins the Casselberry Award
Dr. Ted Mau was awarded the Casselberry Award at the 2017 American Laryngological Association meeting for his paper "The natural history of recoverable unilateral vocal fold paralysis: 12 months is too long to wait." The study challenged the commonly held assumption that patients with vocal fold paralysis should wait 12 months for spontaneous recovery. Dr. Mau's mathematical modeling based on patients who recovered their voice showed that most patients recover by 6-9 months. This work should change clinical practice to avoid undue delays in treatment.
April 10, 2017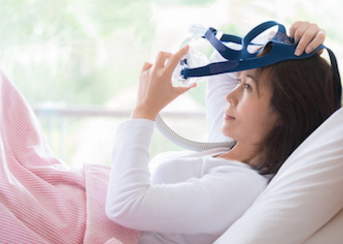 How the nerve stimulator can beat your sleep apnea
Over 18 million Americans suffer from sleep apnea – a serious sleep disorder in which person's breathing is interrupted multiple times. Traditionally, sleep apnea is treated with continuous positive airway pressure (CPAP) or surgeries. Now Dr. Teresa Chan-Leveno and her team offer an alternative procedure – a hypoglossal nerve stimulator – to significantly improve this debilitating condition.
December 19, 2016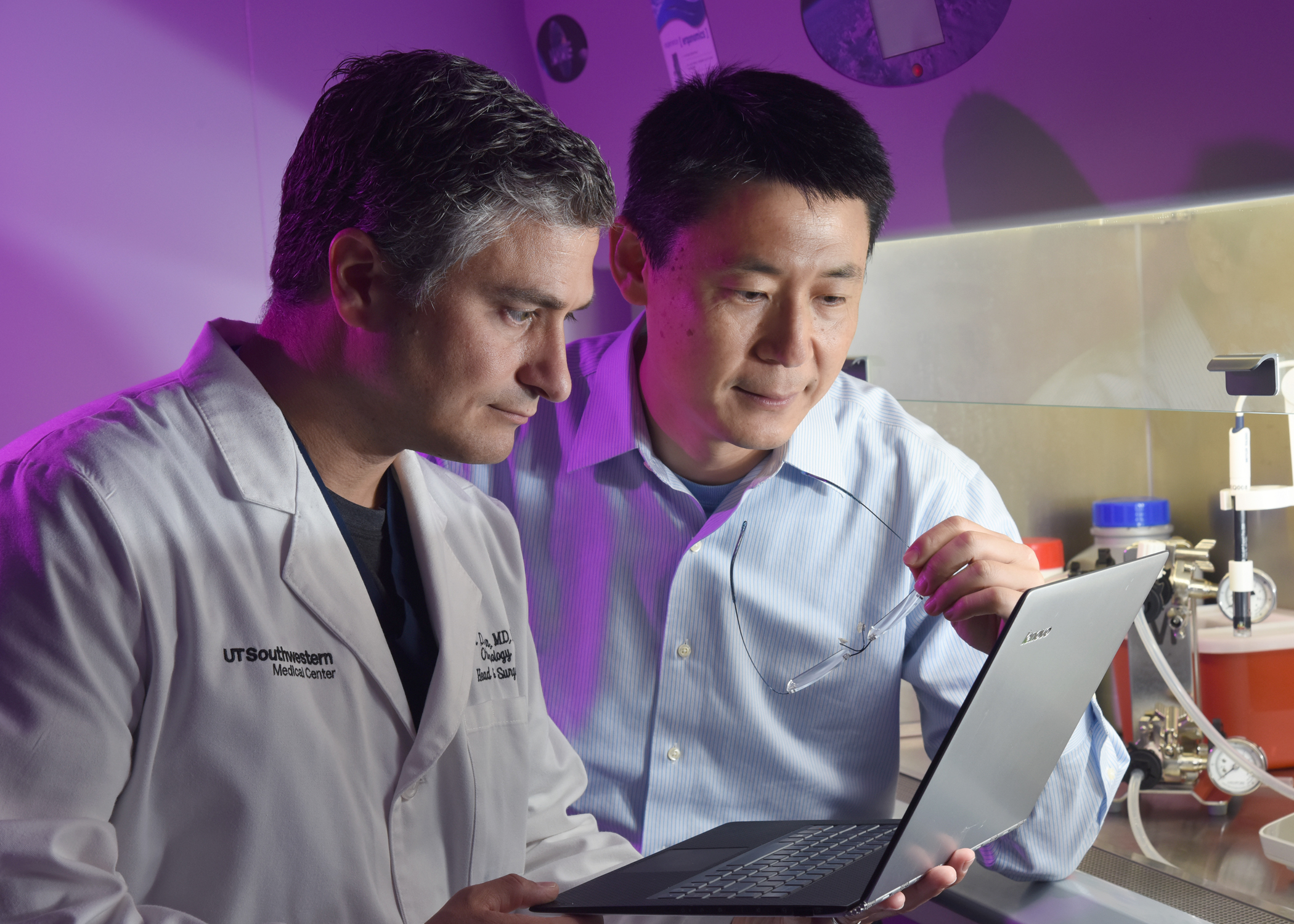 How to see cancer
Drs. Sumer and Gao developed a novel technology – pH Nanosensor – to visualize cancerous areas in the body and assist surgeons with a more precise tumor removal. Their findings are highlighted in journals Nature Biomedical Engineering and ScienceDaily and Dallas Morning News.
September 14, 2016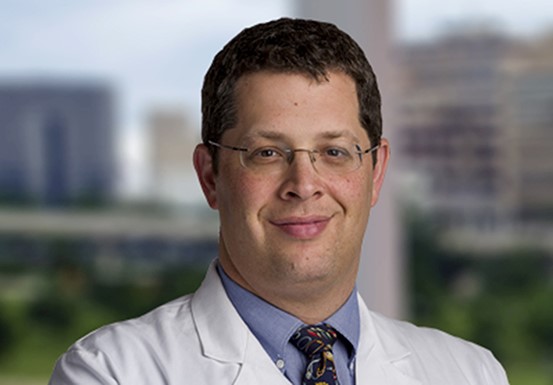 Have an ear tumor? Here is how to treat it better.
Head and neck surgeons devised a minimally invasive (endoscopic) procedure to extract vertigo-inducing tumors from an inner ear.