Biophysics Core Facilities
Modern biophysical research requires access to state-of-the-art technologies for determining the structure of macromolecules and their complexes, and for dissecting the thermodynamics and kinetics of their interactions. To make a number of these techniques routinely available to researchers at UT Southwestern Medical Center and other local institutions, the Department of Biophysics supports three core facilities.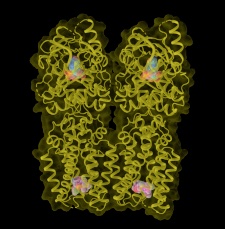 The CryoEM Facility (CEMF) provides access and training on four high-end cryo-TEMs, and two cryo-Focused Ion Beams (cryo-FIB) throughout three facilities located on the UTSouthwestern campus. CEMF couples with the SBL to provide core services in Single-Particle Analysis (SPA), cryo-Electron Tomography (cryo-ET), and microcrystal electron diffraction (microED)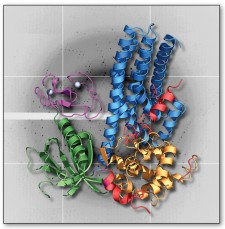 The Structural Biology Lab specializes in structure determination by X-ray crystallography and single particle cryoEM. SBL offers assistance with project consultation, sample preparation and optimization, data collection, processing, and analysis, structure determination and validation. We also provide training on all aspects of the workflow.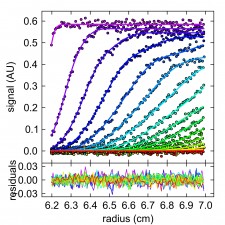 The purpose of the MBR is to provide ready access to state-of-the-art instrumentation for the biophysical characterization of macromolecules and their interactions. We also provide training for the use of the equipment and for the analysis of the resulting data.