Advanced Heart Failure and Transplant Cardiology
We offer two ACGME-accredited positions for a 12-month fellowship in Advanced Heart Failure and Transplant Cardiology. Our training sites include the 700-bed William P. Clements Jr. University Hospital, and Parkland Memorial Hospital, Dallas County's 850-bed public medical center.
Our academic heart failure and transplant program has provided advanced care for nearly three decades. UTSW offers subspecialty clinics in cardiac sarcoid, cardiac amyloid, neuromuscular cardiomyopathy, hypertrophic cardiomyopathy, adult congenital heart disease, pulmonary hypertension, heart failure with preserved ejection fraction, and cardio-oncology. Our program provides training in non-invasive and invasive cardiopulmonary exercise testing (CPET). We have a robust histocompatibility and immunogenetics (HLA) laboratory with mentorship by our Immunology colleagues. These rotations allow customization of training and exposure depending on a candidate's individual interests.
Our mechanical circulatory support (MCS) program implants the HeartMate 3 (HM3) left ventricular assist device (LVAD) as both destination therapy and as a bridge-to-transplant. We continue to support patients previously implanted with the HeartMate II and HeartWare LVADs.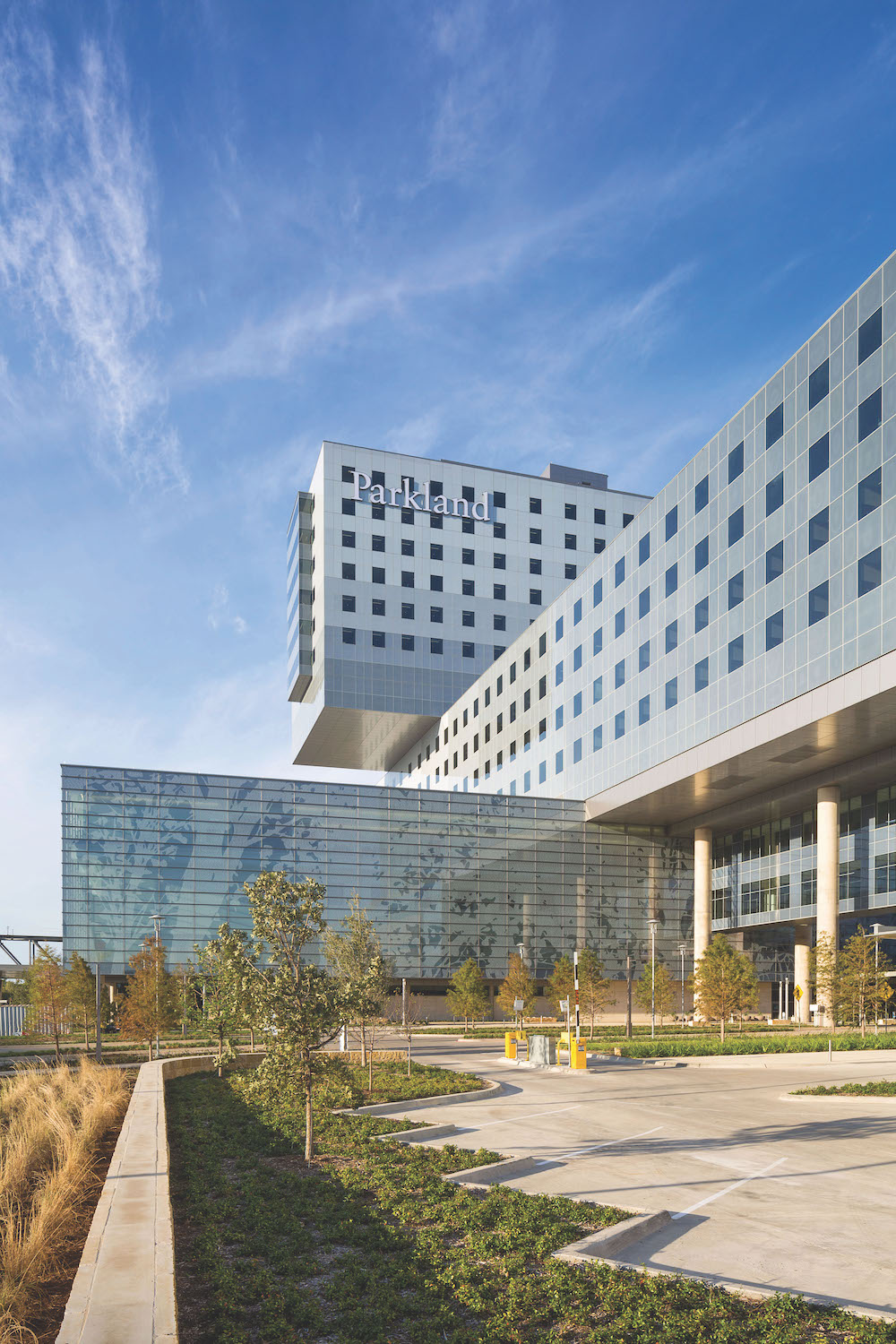 We perform single and multi-organ transplantation. Our center has extensive experience caring for patients with complex congenital heart disease who need heart transplantation. Our current 1-year and 3-year post-transplant survival rates exceed the national average, with transplant volumes in the top 20 to 25 percent nationwide.
Our in-patient service has a dedicated cardiac intensive care unit for critically ill patients who may require temporary mechanical support devices. UTSW has an established VA-ECMO program, with Platinum Certification with ELSO for our expertise in VA-ECMO care. Fellows have protected and dedicated procedural time to perform invasive hemodynamic studies, Level III CPET with direct Fick measurements, and endomyocardial biopsies with competencies that exceed COCATS standards.
From an academic perspective, UTSW participates in many multicenter and physician-initiated research trials. We participate in the GWTG-HF Registry, the AHA Cardiogenic Shock Registry and the Cardiogenic Shock Working Group. Our faculty routinely publish novel research, lecture at national meetings, and author national guidelines--all endeavors that create opportunities for fellow involvement. The UTSW Division of Cardiology has a broad range of physician scientists with expertise in basic and translational science, epidemiology, implementation science, health policy and quality improvement. Lastly, UTSW is the home for Circulation, a premier cardiovascular research journal under the leadership of Dr. Joseph Hill, Division Chief of Cardiology at UTSW. Many faculty within the heart failure section participate in editorial work and as ad hoc reviewers for Circulation and other high-impact journals within our field. Interested fellows have the opportunity to be
UTSW follows the training structure recommended by ACGME, American College of Cardiology, American Heart Association, Heart Failure Society of America, International Society of Heart Lung Transplant, and American College of Physicians1. Within this structure, UTSW offers five different career tracks, through which trainees can customize their training experience to better meet their career goals:
The Traditional Track provides trainees with balanced training in advanced heart failure, mechanical circulatory support, transplant medicine and cardiac critical care.
The Outpatient Track provides core exposure to durable LVADs and ambulatory cardiac transplant medicine with an expanded focus on the outpatient and population management of individuals with heart failure, advanced heart failure, hypertrophic cardiomyopathy, and additional cardiomyopathies.
The Heart Failure Track is designed for physicians interested in pursuing careers with a focus on heart failure and cardiogenic shock at medical centers that do not offer heart transplantation. Trainees who elect this track receive core exposure to LVADs and cardiac transplant with an expanded focus on the management of end-stage heart failure and cardiogenic shock.
The Critical Care Track offers learners additional training opportunities within our dedicated Cardiac Intensive Care Units to enhance their expertise in the management of the most critically ill patients.
For trainees who wish to pursue a training curriculum not outlined above, the Elective Track is available to create a highly personalized training pathway to meet a unique career goal. Participation in this track, as well as the specific curriculum, is subject to approval by the Program Director.
Upon successful completion of this fellowship, all trainees, regardless of selected career track, are eligible to sit for the ABIM board examination in Advanced Heart Failure and Transplant Cardiology. In the last seven years, 100 percent of our Fellowship graduates chose faculty positions in academic medicine.
We invite you to further explore our website for additional information regarding our fellowship, including faculty biographies, and application requirements and deadlines. As always, if we can provide additional information, please do not hesitate to contact us.
References
Jessup M, Drazner MH, Book W, Cleveland JC Jr, Dauber I, Farkas S, Ginwalla M, Katz JN, Kirkwood P, Kittleson MM, Marine JE, Mather P, Morris AA, Polk DM, Sakr A, Schlendorf KH, Vorovich EE. 2017 ACC/AHA/HFSA/ISHLT/ACP Advanced Training Statement on Advanced Heart Failure and Transplant Cardiology (Revision of the ACCF/AHA/ACP/HFSA/ISHLT 2010 Clinical Competence Statement on Management of Patients with Advanced Heart Failure and Cardiac Transplant): A Report of the ACC Competency Management Committee. Circ Heart Fail. 2017 Jun;10(6): e000021. doi: 10.1161/HHF.0000000000000021. Erratum in: Circ Heart Fail. 2018 May;11(5): e000028. PMID: 28607153.
Contact Us