All media requests should be directed to news@utsouthwestern.edu.
COVID-19 Exposure Event on Campus
Thursday night we learned that there has been a potential exposure of some of our faculty, residents, and staff to COVID-19 at a regularly scheduled head and neck tumor board meeting this week. A visiting community physician, who regularly attends this conference, notified us a day after the conference that he had subsequent to the conference tested positive for COVID-19. The visiting physician was asymptomatic at the time he attended the conference and we immediately notified all conference participants upon learning this information. Those individuals exposed have all self-quarantined. The Dallas County Health Department has been informed of the exposure, per protocol.
We want to assure everyone that should any of them develop evidence of coronavirus symptoms, we are fully prepared to provide care and other follow-up actions as needed.
News Release about COVID-19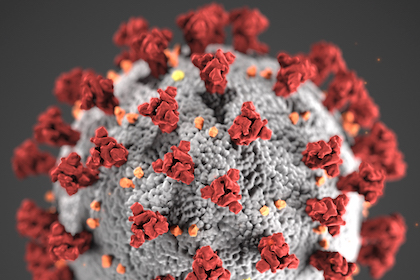 UTSW researchers and international collaborators find human protein that potently inhibits coronavirus
COVID-19 Media Policies
UT Southwestern is taking steps to minimize the need to gather in large groups and spend prolonged time in close proximity with each other, as part of our proactive response to the COVID-19 outbreak and to protect our healthcare workers and resources to serve the community.
In accordance with these practices, UTSW physicians and scientists will not conduct on-campus interviews and will not attend media activities off-campus. To arrange virtual interviews or interviews by phone, please send your request to news@UTSouthwestern.edu.
Please understand our priority is to provide care to our patients. We ask all media to respect the privacy of individuals who come to our campus for care. Out of respect for privacy, UTSW does not discuss patients, does not identify what tests patients have been administered related to coronavirus or other diseases, nor reveal the status of tests it conducts or requests. Information on COVID-related infections is available through the Dallas County Health and Human Services.
Public information on UT Southwestern's ongoing COVID-19 response is available here.
Information on our latest research, patient care advances and discoveries are here.
For media requests related to COVID-19, please contact:
James Beltran, Communications Manager
Email
Remekca Owens, Communications Manager
Email
Russell Rian, Director of Brand Communications and Public Relations
Email