Cooperative and Sponsored Research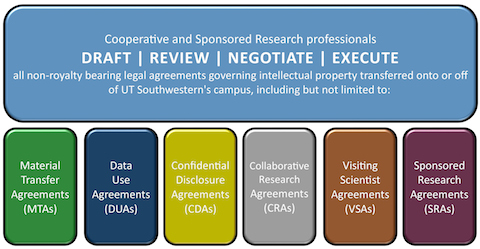 Goals
To provide prompt and courteous service to faculty members and outside agencies, executing agreements in consultation with faculty and in the timeliest manner.
To ensure that all agreements comply with state and local laws, University policy, and any funding source restrictions.
To ensure all intellectual property provisions are fair, protective of faculty interests, and in accordance with University policy and the OTD mission.