Interim Director of Global Health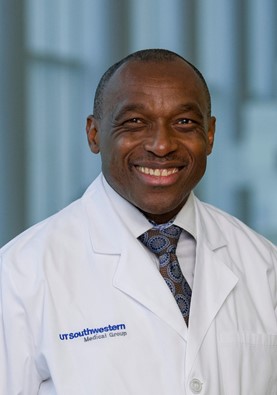 214-648-7689
roger.bedimo@utsouthwestern.edu
Dr. Bedimo is a Professor in the Department of Internal Medicine at UT Southwestern Medical Center, and a member of its Division of Infectious Diseases & Geographic Medicine. He serves as Infectious Diseases Section Chief at the VA North Texas Health Care System.
Originally from Cameroon, Dr. Bedimo obtained his medical degree with honors at the University of Yaoundé. After serving as District Chief of Public Health in Cameroon, he moved to the U.S. and earned a master's degree in parasitology at Tulane University in New Orleans, Louisiana. He then completed internal medicine residency training at Wright State University, where he served as Chief Resident. He received advanced training through a fellowship program in infectious diseases at the University of Alabama at Birmingham.
Board certified in internal medicine and infectious diseases, he joined the UT Southwestern faculty in 2003.
Dr. Bedimo is credited with developing the HIV care and treatment program at the VA North Texas Health Care System, recruiting a faculty and staff with expertise in general infectious diseases and the care of patients with HIV. Moreover, with the success of antiretroviral therapies and improved survival of patients infected with HIV, he was a pioneer in promoting the recognition and study of non-HIV complications in this patient population, such as cardiovascular disease and bone mineral loss.
Dr. Bedimo's contribution to HIV medicine is significant. Among his many peer-reviewed publications of scientific discovery, he has collaborated with an array of groups and investigators, demonstrating the breadth of his network and his ability to work with multiple researchers to answer questions that require a large number of patients.
Dr. Bedimo is an active member of several professional organizations, including the American College of Physicians, Infectious Diseases Society of American, International AIDS Society, American Medical Association, American Society of Tropical Medicine and Hygiene, and the Royal Society of Tropical Medicine and Hygiene.
Program Director of Global Health Education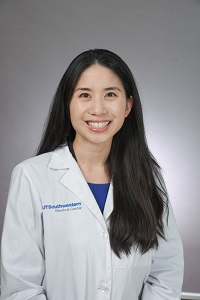 Mary Chang, M.D., MPH
214-648-7689
mary.chang@utsouthwestern.edu
Dr. Chang is an Assistant Professor of Emergency Medicine at UT Southwestern.
She completed her Emergency Medicine training at the University of Texas Health Sciences Center where she was Vice Chief of Global Health. She was also a Yale/Stanford Johnson and Johnson Global Health Scholar in Monrovia, Liberia. Her experience along the rural Thailand-Myanmar border during residency motivated her to pursue additional training. Dr. Chang completed an International Emergency and Public Health fellowship at Johns Hopkins. During that time, she received her M.P.H. from the Bloomberg School of Public Health, worked on gender-based violence screening in Lebanon and Kenya, migrant health in Thailand, medical education in Liberia, disaster evaluation in the Philippines, and research development in Fiji.
She has worked clinically in rural Thailand, Liberia, and Fiji. Her interests include refugee/migrant health care, medical education, developing research and health care systems in developing nations, and humanitarian assistance. She joined the Office of Global Health as the Program Director of Global Health Education in January 2017.
Program Manager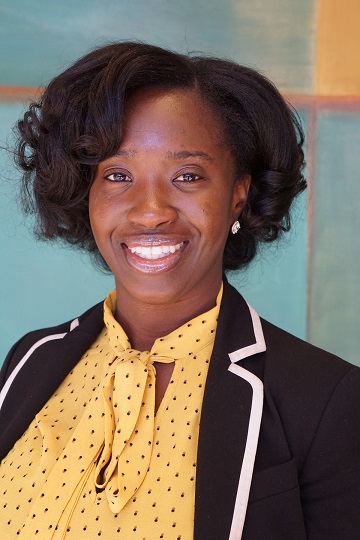 Erica Asante, MPH
214-648-0318
erica.asante@utsouthwestern.edu
Erica joined the Office of Global Health in June 2016. Her main focus is to develop and execute the strategic vision of the Office, and she serves as the primary liaison between OGH and international and domestic partners.
Erica previously worked for Pink Ribbon Red Ribbon (PRRR), where she was responsible for managing the program's partnerships with Ethiopia, Zambia, and Namibia and provided technical guidance to partners implementing PRRR-supported cervical and breast cancer activities.
She has extensive field experience across Africa and Asia including Cambodia, Cuba, Ethiopia, Kenya, Namibia, the Philippines, Tanzania, Uganda, and Zambia. She has worked for the World Bank, the Woodrow Wilson International Center for Scholars, and International Medical Corps.
Erica received her Bachelor of Arts degree from the University of Maryland, College Park in Government and Politics with a concentration in International Affairs and holds a Master of Public Health in Global Health Program Design, Monitoring, and Evaluation from George Washington University.
Education Coordinator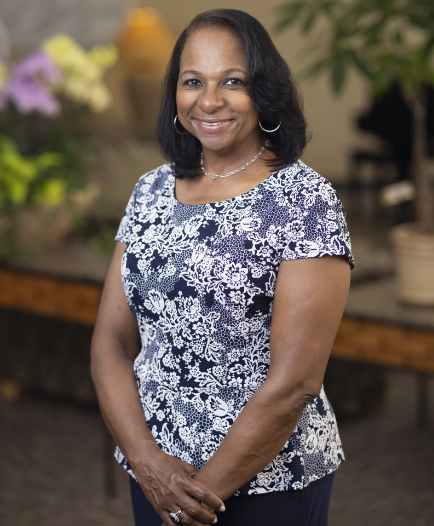 Christine Hall, MEd, MA
214-648-0787
christine.hall@utsouthwestern.edu
Christine is the Education Coordinator for the Office of Global Health. She serves as the primary focal point for students on the MD with Distinction in Global Health track while they are on campus and during their travels abroad. She previously worked for The Carter Center @ Emory University in Atlanta, Georgia, an organization established by President Jimmy Carter and his wife Rosalyn to wage peace and fight diseases around the world. At The Carter Center, Christine served as Assistant to the VP of Peace and was responsible for the coordination and implementation of procedures emanating from that office across six peace programs. She also managed communications between the Peace Programs, the Global Health Programs, and other institutional Departments.
She honed her organization, communication and research skills serving as the Assistant to the President of the Atlanta Zoo, which provided her the opportunity to learn about conservation, and as the Assistant to the President of Clark Atlanta University, where she was responsible for managing the procedures of the office. She continued working with the President of the University after his retirement doing research and conducting interviews for his book. Christine was also the administrator for the Joseph & Evelyn Lowery Institute for Justice and Human Rights, where she worked closely with Rev. Dr. Lowery establishing and implementing procedures for the newly formed office.
Christine is originally from Dallas, Texas, and has taught at business colleges in Texas, Maryland, Virginia, and Georgia. She received her BS degree in Business Education and her MEd degree in School Administration from the University of North Texas. She later started a foundation to work with the elderly, which prompted her to obtain an MA degree in Gerontology.
Senior Administrative Assistant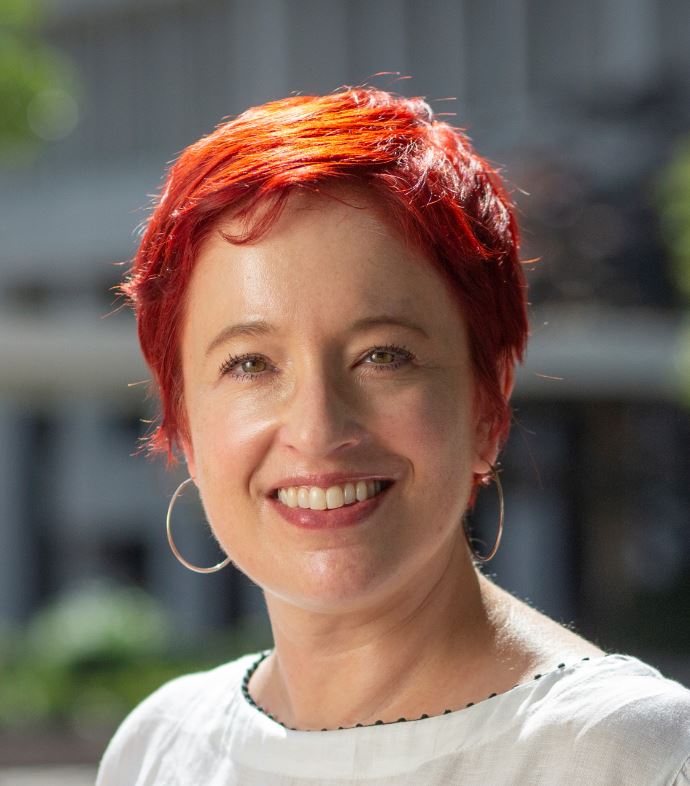 Rebecca Woods
214-648-7689
rebecca.woods@utsouthwestern.edu
Rebecca is the Senior Administrative Assistant for the Office of Global Health. In her role, she provides technical and administrative support for the departments daily operations, educational, and faculty programs. She previously worked for the University of Texas Medical Branch, where she supported the Office of Educational Development with creative marketing and planning of faculty development workshops & events. She has also worked for Seton Healthcare System performing Pathology transcription as an Administrative Assistant. Rebecca brings more than 20 years of skillful & comprehensive executive-level administrative support experience, including a background in customer service and job training.