Associate Dean for Global Health
Fiemu Nwariaku, M.D., FACS, FWACS
214-648-9968
fiemu.nwariaku@utsouthwestern.edu
Dr. Nwariaku is a Professor of Surgery in the Department of Surgery at UT Southwestern. He holds the Malcolm O. Perry, M.D., Professorship in Surgery.
As an endocrine surgeon, Dr. Nwariaku treats diseases and disorders of the pancreas and thyroid, parathyroid, and adrenal glands with minimally invasive and robotic-assisted procedures. His research focuses on building capacity in low-income countries (LMICs) to specifically address the burden of injury in these countries.
Dr. Nwariaku serves as the Associate Dean for UT Southwestern's Office of Global Health. Dr. Nwariaku received his medical degree and early training in Nigeria before coming to UT Southwestern for his surgical residency and fellowship. He has been on the faculty at UT Southwestern since 1998. Among his many leadership positions at UT Southwestern, Dr. Nwariaku served as Vice Chair for Research in the Department of Surgery, and Director of the NIH-funded P50 program project grant in inflammation and injury. He served as President of the Association for Academic Surgery and is a study section reviewer for the National Cancer Institute and National Institute of General Medical Sciences (NIGMS).
Program Director of Global Health Education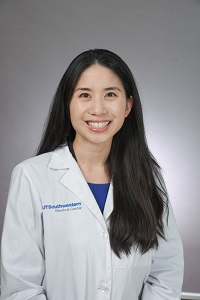 Mary Chang, M.D., M.P.H.
214-648-2786
mary.chang@utsouthwestern.edu
Dr. Chang is an Assistant Professor of Emergency Medicine at UT Southwestern.
She completed her Emergency Medicine training at the University of Texas Health Sciences Center where she was Vice Chief of Global Health. She was also a Yale/Stanford Johnson and Johnson Global Health Scholar in Monrovia, Liberia. Her experience along the rural Thailand-Myanmar border during residency motivated her to pursue additional training. Dr. Chang completed an International Emergency and Public Health fellowship at Johns Hopkins. During that time, she received her M.P.H. from the Bloomberg School of Public Health, worked on gender-based violence screening in Lebanon and Kenya, migrant health in Thailand, medical education in Liberia, disaster evaluation in the Philippines, and research development in Fiji.
She has worked clinically in rural Thailand, Liberia, and Fiji. Her interests include refugee/migrant health care, medical education, developing research and health care systems in developing nations, and humanitarian assistance. She joined the Office of Global Health as the Program Director of Global Health Education in January 2017.
Program Manager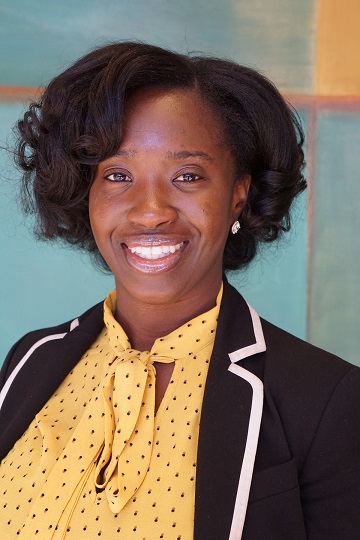 Erica Asante, M.P.H.
214-648-0318
erica.asante@utsouthwestern.edu
Erica joined the Office of Global Health in June 2016. Her main focus is to develop and execute the strategic vision of the Office, and she serves as the primary liaison between OGH and international and domestic partners.
Erica previously worked for Pink Ribbon Red Ribbon (PRRR), where she was responsible for managing the program's partnerships with Ethiopia, Zambia, and Namibia and provided technical guidance to partners implementing PRRR-supported cervical and breast cancer activities.
She has extensive field experience across Africa and Asia including Cambodia, Cuba, Ethiopia, Kenya, Namibia, the Philippines, Tanzania, Uganda, and Zambia. She has worked for the World Bank, the Woodrow Wilson International Center for Scholars, and International Medical Corps.
Erica received her Bachelor of Arts degree from the University of Maryland, College Park in Government and Politics with a concentration in International Affairs and holds a Master of Public Health in Global Health Program Design, Monitoring, and Evaluation from George Washington University.
Research Associate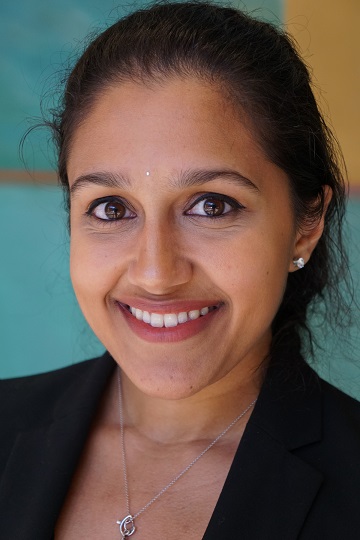 Chinmayee Venkatraman, B.S.
214-648-7788
chinmayee.venkatraman@utsouthwestern.edu
Chinmayee conducts research on global and public health topics for the Office of Global Health.
She has worked in low-resource health settings both domestically and internationally and has served on the International Youth Leadership Council at Advocates for Youth, a nonprofit that champions youth sexual reproductive health and rights (SRHR). Chinmayee has advocated on various SRHR issues on Capitol Hill and at the United Nations. She has also conducted a primary research study to assess the presence and quality of care provided by traditional birth attendants in rural Morogoro, Tanzania.
Her current area of focus is road traffic injury (RTI) in sub-Saharan Africa, specifically in Nigeria. She communicates with the federal and state ministries of health to analyze previously collected data and coordinate the collection of prospective data for various RTI projects. She has presented at both national and international conferences, including the American Public Health Association's annual meeting and the West African College of Surgeons' conference.
Chinmayee received her Bachelor of Science in International Health from Georgetown University.
Senior Administrative Assistant
Rebecca Woods
214-648-7689
rebecca.woods@utsouthwestern.edu
Rebecca is the Senior Administrative Assistant for the Office of Global Health. In her role, she provides technical and administrative support for the departments daily operations, educational, and faculty programs. She previously worked for the University of Texas Medical Branch, where she supported the Office of Educational Development with creative marketing and planning of faculty development workshops & events. She has also worked for Seton Healthcare System performing Pathology transcription as an Administrative Assistant. Rebecca brings more than 20 years of skillful & comprehensive executive-level administrative support experience, including a background in customer service and job training.