Diversity & Inclusion and Equal Opportunity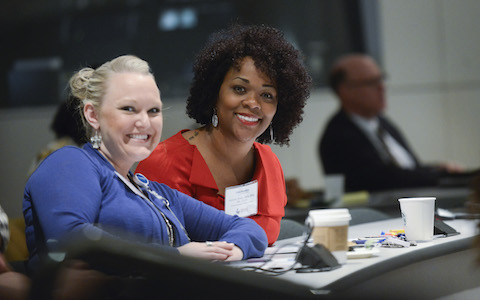 The Office of Diversity & Inclusion and Equal Opportunity is dedicated to implementing strategies and overseeing diversity and inclusion initiatives for UT Southwestern Medical Center.
Diversity is the broad range of attributes, experiences, and characteristics – such as race, gender, cultural heritage, sexual orientation, physical/mental ability, age, or national origin, which are only a few dimensions of diversity that make us uniquely who we are.
At UT Southwestern, inclusion means creating a work environment where each person has the opportunity to participate fully to achieve the mission of the University and is valued for their distinctive experiences, skills, and capabilities.
At UT Southwestern, we pledge every good faith effort to achieve our established goals and have assigned various levels of responsibility to both direct and oversee our affirmative action efforts.
It is important to remember that fostering diversity in an institution is not only about the numbers. Although the Office of Diversity & Inclusion and Equal Opportunity is responsible for monitoring and implementing the University's affirmative action and equal opportunity policies, our responsibility goes beyond compliance. It is more about creating a culture of inclusive excellence where everyone is valued and engaged, and can bring their "whole" self into the workplace.