Business Affairs Administration
Arnim E. Dontes, M.B.A.
Executive Vice President for Business Affairs
Arnim E. Dontes, M.B.A., Executive Vice President for Business Affairs, has been with UT Southwestern Medical Center since 2011. As the Medical Center's chief business officer, Mr. Dontes directs the activities of more than 15 business and service-related departments across campus, including Budget and Accounting, Human Resources, Financial Planning, Facilities, Contracts Management, Environmental Health and Safety, General Services, and Purchasing, among others, as well as the University's police department. Previously, Mr. Dontes served more than 20 years at the University of Illinois College of Medicine — Illinois' flagship medical school — most recently as the Vice Dean for Administration, where he had financial and operational responsibility for its 30 basic science and clinical units. Mr. Dontes holds a bachelor's degree from the University of Illinois, Champaign, and an M.B.A. from the University of Illinois at Chicago. He was the National Chair-Elect, Chair, and Immediate Past Chair for the Association of American Medical Colleges' Group on Business Affairs between 2011 and 2014.
Ivan Thompson
Vice President, Human Resources
Ivan Thompson joined UT Southwestern as Vice President for Human Resources in December 2015. He has more than 30 years of HR leadership experience in large, complex companies that span geographies and industries. Before joining UT Southwestern, Mr. Thompson was Senior Vice President for HR at Just Energy, an international energy retailer in Houston. He began his career in a series of HR roles at Unilever South Africa, a multinational consumer goods company. Mr. Thompson then held HR leadership positions with Golden Giant Mine in Canada which became a subsidiary of Battle Mountain Gold Co. in Houston; Cadbury Schweppes Americas Beverages and Plano-based Dr Pepper Snapple Group, which spun off from Cadbury Schweppes in 2008. He holds a Bachelor of Social Sciences degree from University of Natal in Durban in his native South Africa.
Michael Serber
Vice President, Financial Affairs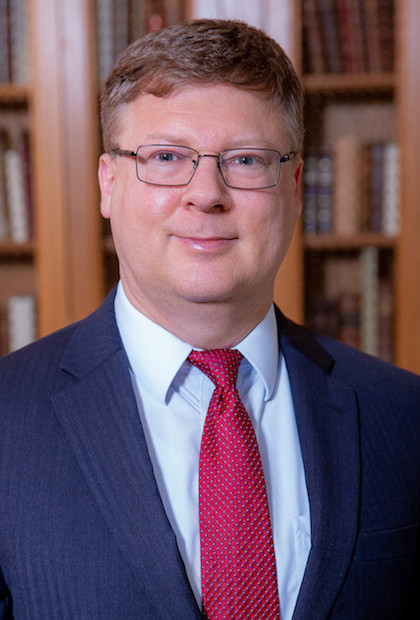 Michael Serber first came to UT Southwestern Medical Center in 2003 as Assistant Vice President, Financial Planning and was promoted to his current position of Vice President, Financial Affairs in September 2011. Prior to joining UT Southwestern, he was the manager of the Capital Planning Group at American Airlines and served as a senior financial analyst at Prudential Healthcare. Mr. Serber received his M.B.A. from The Fuqua School of Business at Duke University in 1999 and a Bachelor of Science (statistics and biometry) from Cornell University in New York in 1994.
Kirby Vahle
Vice President, Facilities Management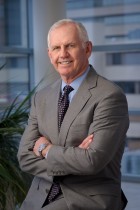 Kirby Vahle has served as Vice President for Facilities Management since 1988. He oversees the facilities construction and operations for the multi-campus academic medical center, consisting of 11.2 million square feet, a staff of 500, and an annual budget of $250 million. Currently, Mr. Vahle, a licensed architect, is supervising the construction of a 1.4 million-square-foot, $800 million new university hospital. Prior to arriving at UT Southwestern Medical Center, he was an architect and project manager at The University of Texas System and The University of Alaska System. Mr. Vahle received his Bachelor of Architecture from Louisiana State University in 1976.