About Us
UT Southwestern, one of the premier academic medical centers in the nation, integrates pioneering biomedical research with exceptional clinical care and education. The institution's faculty includes many distinguished members, including six who have been awarded Nobel Prizes since 1985. The faculty of almost 2,800 is responsible for groundbreaking medical advances and is committed to translating science-driven research quickly to new clinical treatments. UT Southwestern physicians provide medical care in about 70 specialties to more than 100,000 hospitalized patients and oversee approximately 2.2 million outpatient visits a year.
Our Mission
To improve health care in our community, Texas, our nation, and the world through innovation and education.
To educate the next generation of leaders in patient care, biomedical science, and disease prevention.
To conduct high-impact, internationally recognized research.
To deliver patient care that brings scientific advances to the bedside — focusing on quality, safety, and service.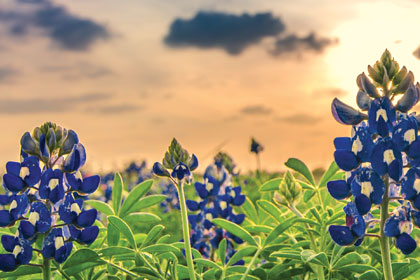 Our Specialty is the Health of Texas
At UT Southwestern, we're advancing the field of medicine, generating important economic benefits for Texas, and improving the health of our fellow Texans.
Learn more about our Texas Impact.
Facts About UT Southwestern
Enrollment (as of Fall 2016)
Chart Data:
Enrollment numbers in the different programs at UTSouthwestern

| Programs | Enrollment numbers |
| --- | --- |
| Medical School | 939 |
| Graduate School | 480 |
| Health Professions | 334 |
| Clinical Residents | 1301 |
| Postdoctoral Fellows | 539 |
Faculty (as of Fall 2016)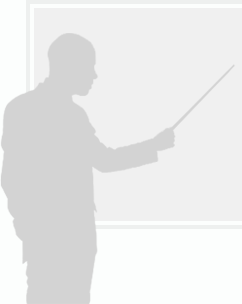 FULL-TIME 2424
PART-TIME 260
VOLUNTEER 994
ADMINISTRATORS 42
Research Facts
About 5800 projects funded by support from federal agencies, foundations, individuals, and corporations.
14 Howard Hughes Medical Institute investigators and one early career scientist on campus.
Annual research expenditures have grown from $46.7 million in 1985 to $427.3 million in 2015-16.
Research Funding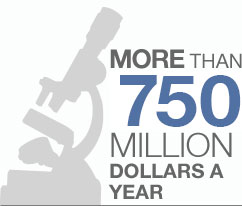 Clinical Training Hospitals
&nbsp
Chart Data:
Clinical Training Hospitals

| Hospitals | Beds |
| --- | --- |
| William P. Clements Jr. University Hospital | 460 |
| Zale Lipshy University Hospital | 152 |
| Parkland Memorial Hospital | 862 |
| Children's Health | 595 |
| Dallas Veterans Affairs Medical Center | 300 |