Early diagnosis of pelvic floor disorders key for health
UT Southwestern researchers discover swab test that could identify women at risk of these common conditions
DALLAS – July 05, 2023 – Pelvic floor disorders (PFDs), which occur when women's pelvic floor muscles are weakened or injured, significantly affect quality of life and require surgery for hundreds of thousands in the U.S. each year. Now a study led by UT Southwestern Medical Center researchers has found a noninvasive test that could identify women at risk for these conditions and improve treatment.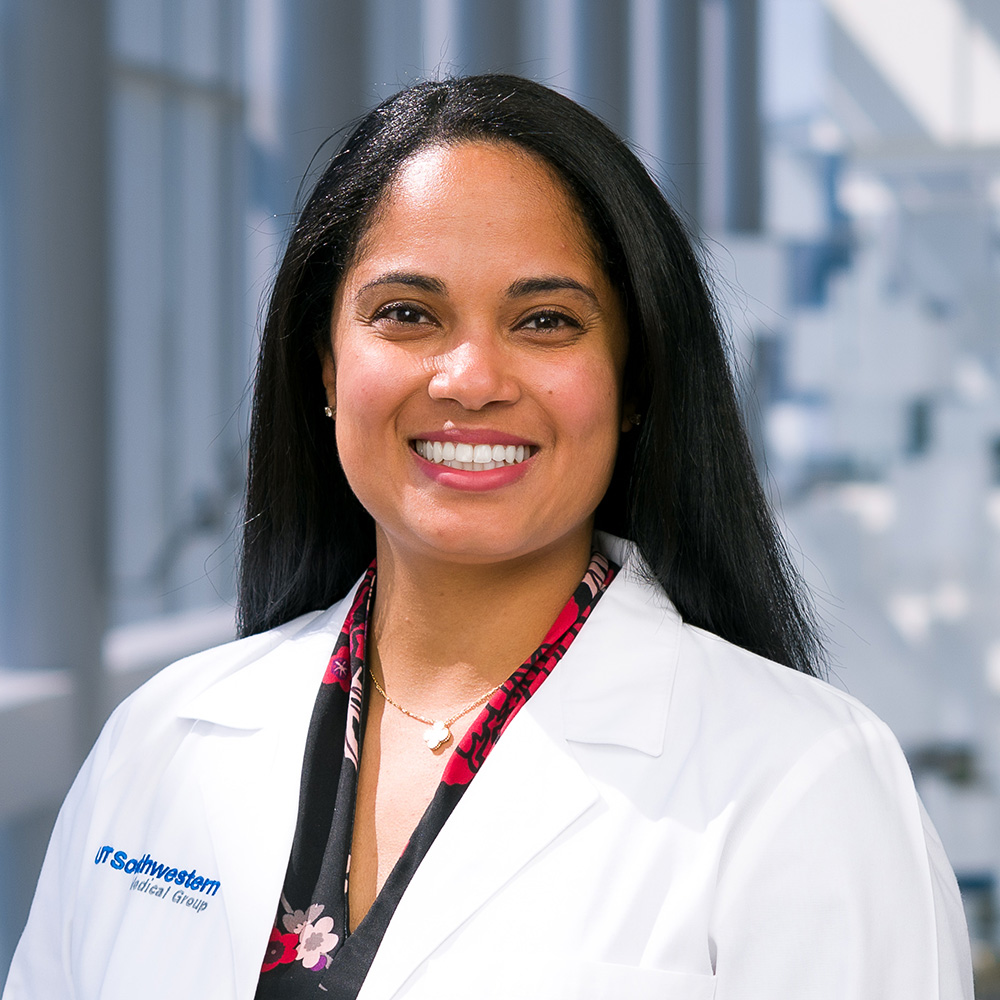 The study, published in Aging Medicine, discovered that proteins associated with cellular senescence, or cell aging, can be measured in vaginal secretions using a swab test. The research also found that these proteins were elevated in postmenopausal women with prolapse, which confirms the role of cellular aging in the formation of pelvic organ prolapse (POP).
"One of the main risk factors for prolapse is vaginal childbirth, but we know that most women don't have prolapse right away," said lead author Maria Florian-Rodriguez, M.D., Assistant Professor of Obstetrics and Gynecology at UTSW. "They develop it 15-20 years later. It's very hard to follow one subject for that amount of time. The fact that we are able to swab and look at these proteins means that we might be able to identify women at risk early on."
Pelvic floor disorders, including POP and both urinary and fecal incontinence, affect nearly 24% of women in the U.S., according to the National Institutes of Health. The number of PFD patients who require surgery is expected to increase 47% in the next several decades. Although not life-threatening, PFDs can have a serious effect on patients' lives.
POP occurs when support for pelvic organs such as the bladder and uterus weakens, causing these organs to drop from their normal positions. In advanced stages of POP, the organs can bulge into the vagina, causing issues with urination, numbness or discomfort during sex, and a lump protruding from the vagina. The discomfort and psychological distress from POP cause many patients to isolate.
"We have women with POP who used to exercise and walk every day, but now they don't do it because it's bothersome or they don't understand the condition," said Dr. Florian-Rodriguez, who is also a Dedman Family Scholar in Clinical Care at UTSW. "It has a great psychological impact that can cause women to retreat, and then it's like a snowball effect. It affects their mental health, they have depression, and then it starts affecting their relationships."
Despite impacts on quality of life and increasing health care burdens, progression and prevention of POP are not fully understood. Outcomes are further complicated by high failure rates among surgeries for the disorder.
By identifying pelvic floor disorders earlier and tracking their progression, doctors can prescribe preventive measures such as weight loss, a high-fiber diet, pelvic floor exercises, and smoking cessation. Long-term tracking also will allow better understanding and improve treatment.
This research included patients at UT Southwestern and Parkland Health. Other UTSW Obstetrics and Gynecology researchers who contributed to the study are Haolin Shi, M.S., and Patrick Keller, M.S.
This study was partially funded by the Dedman Family Endowed Program for Scholars in Clinical Care as well as the American Association of Obstetricians and Gynecologists Foundation and Burroughs Wellcome Fund Physician-Scientist Career Development Award to Promote Diversity.
Dr. Florian-Rodriguez's financial interest disclosures can be found in the manuscript.
About UT Southwestern Medical Center
UT Southwestern, one of the nation's premier academic medical centers, integrates pioneering biomedical research with exceptional clinical care and education. The institution's faculty has received six Nobel Prizes, and includes 26 members of the National Academy of Sciences, 19 members of the National Academy of Medicine, and 14 Howard Hughes Medical Institute Investigators. The full-time faculty of more than 2,900 is responsible for groundbreaking medical advances and is committed to translating science-driven research quickly to new clinical treatments. UT Southwestern physicians provide care in more than 80 specialties to more than 100,000 hospitalized patients, more than 360,000 emergency room cases, and oversee nearly 4 million outpatient visits a year.
About Parkland Health
Parkland Health is one of the largest public hospital systems in the country. Premier services at the state-of-the-art Parkland Memorial Hospital include the Level I Rees-Jones Trauma Center, the only burn center in North Texas verified by the American Burn Association for adult and pediatric patients, and a Level III Neonatal Intensive Care Unit. The system also includes two on-campus outpatient clinics – the Ron J. Anderson, MD Clinic and the Moody Outpatient Center, as well as more than 30 community-based clinics and numerous outreach and education programs. By cultivating its diversity, inclusion, and health equity efforts, Parkland enriches the health and wellness of the communities it serves. For more information, visit parklandhealth.org.