Physician-scientist receives national Cancer Moonshot award
White House-sponsored program honors emerging leaders in cancer research, innovation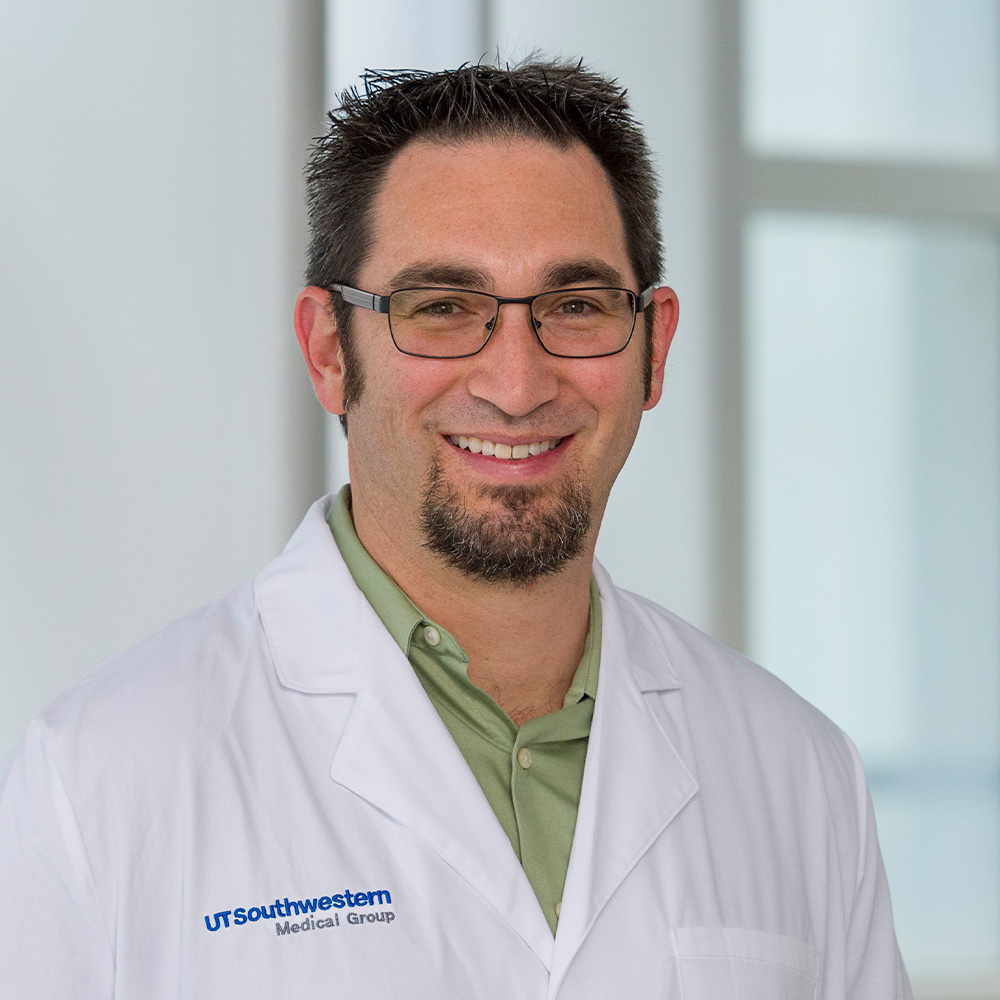 DALLAS – Aug. 16, 2023 – Todd Aguilera, M.D., Ph.D., Assistant Professor of Radiation Oncology and member of the Experimental Therapeutics Program in the Harold C. Simmons Comprehensive Cancer Center at UT Southwestern Medical Center, has been named one of 11 inaugural Cancer Moonshot Scholars. The national program recognizes a cohort of early-career investigators from underrepresented groups who have been identified as emerging leaders in cancer research and innovation.
Dr. Aguilera, a radiation oncologist with expertise in molecular engineering, molecular imaging, and tumor immunology, will receive nearly $3.3 million from the National Cancer Institute (NCI) over five years to fund research seeking new treatments for rectal cancer. This form of cancer is increasingly affecting young people and those from diverse backgrounds who may have limited access to health care and cancer screenings.
"I'm honored that the Cancer Moonshot program recognized our team's patient-centered approach to the investigation of the molecular and cellular architecture of rectal cancer to develop new treatments," said Dr. Aguilera, a Damon Runyon Clinical Investigator and Cancer Prevention and Research Institute of Texas (CPRIT) Scholar in Cancer Research.
Dr. Aguilera said his UT Southwestern team has focused on combinations of radiotherapy and immunotherapy for rectal cancer, which often are hindered by a limited understanding of how patients respond to treatment.
"There is a critical need to pioneer new treatment combinations so patients can be definitively treated with radiation and systemic therapy and avoid invasive surgeries," Dr. Aguilera said. "We developed an integrated approach to assess early biopsy tissue after short-course radiation therapy, evaluating molecular, cellular, and spatial dynamics that could improve our ability to identify promising combination therapies."
The Cancer Moonshot program, launched in 2016, aims to cut the cancer mortality rate in half in 25 years. According to the Centers for Disease Control and Prevention, cancer is the second-leading cause of death in the United States, with 1 in 5 deaths due to cancer.
In announcing the first round of Cancer Moonshot Scholars awards totaling $5.4 million in the first year, the White House said the program seeks to boost the diversity of the applicant pool for NCI grants and advance the treatment of cancer for all Americans.
In addition to Dr. Aguilera, the initial cohort includes researchers from California, Illinois, Kentucky, Michigan, Ohio, Pennsylvania, Rhode Island, and Washington who are investigating treatments for brain, cervical, liver, lung, pancreatic, and prostate cancer.
Dr. Aguilera joined UT Southwestern in 2017 and is an integral part of the gastrointestinal disease-oriented team. His research lab studies immunosuppressive factors in the tumor microenvironment. 
The Simmons Cancer Center is one of only 54 centers nationwide designated as a Comprehensive Cancer Center by the National Cancer Institute and the only one in North Texas. UT Southwestern's Simmons Cancer Center is ranked 19th for cancer care among over 800 cancer hospitals by U.S. News & World Report. Its faculty members treat more than 9,000 new cancer patients a year, participate in over 300 active clinical trials, and have more than $100 million in extramural cancer-focused research funding.
About UT Southwestern Medical Center  
UT Southwestern, one of the nation's premier academic medical centers, integrates pioneering biomedical research with exceptional clinical care and education. The institution's faculty has received six Nobel Prizes, and includes 26 members of the National Academy of Sciences, 19 members of the National Academy of Medicine, and 14 Howard Hughes Medical Institute Investigators. The full-time faculty of more than 2,900 is responsible for groundbreaking medical advances and is committed to translating science-driven research quickly to new clinical treatments. UT Southwestern physicians provide care in more than 80 specialties to more than 100,000 hospitalized patients, more than 360,000 emergency room cases, and oversee nearly 4 million outpatient visits a year.