UT Southwestern again ranked among best large employers by Forbes and Statista
UTSW named a 3 Year Champion of America's Best Employers recognizing an evolving standard of improvement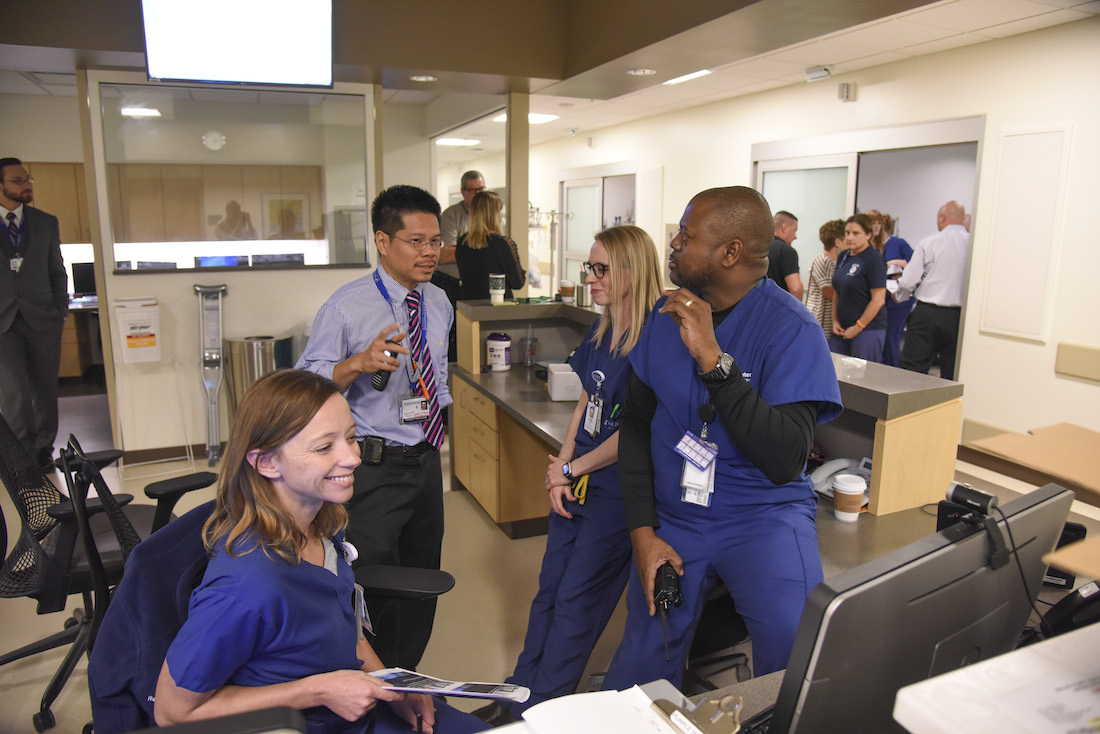 DALLAS – Aug. 17, 2023 – For the third year in a row, UT Southwestern Medical Center is ranked among the nation's best large employers on America's Best Employers 2023 list compiled by Forbes and Statista, and is among this year's top employers for new graduates, women, and employee diversity.
UT Southwestern is one of the 20 best large employers in the U.S. and among the top five health care employers on the 2023 list. UTSW also ranks 25th overall in Best Employers for Recent Graduates. In recognition of its repeat selections, UT Southwestern has been named a 3 Year Champion of Forbes' America's Best Employers, placing it among a handful of institutions that have created an evolving standard of improvement.
"The commitment to excellence from our faculty, staff, and learners is inspirational and shapes how we deliver on our mission of providing patient-centric medical care, academic achievement, and transformative research," said Holly Crawford, Executive Vice President for Business Affairs at UT Southwestern. "Our institution has a dynamic culture of integrity, inclusiveness, respect, collaboration, and accountability that helps drive our progress."
To compile the Best Employers list, the market research firm Statista independently surveyed about 45,000 workers at American companies and institutions with more than 5,000 employees. Participants were asked if they would recommend their current employers to friends and family and to cite any other employer they would also recommend. The final list ranks the 500 companies that received the most recommendations. Health care institutions dominated the top of the list, taking eight of the top 25 spots and comprising 20% of the nation's top 100 large employers.
For the Recent Graduates rankings, Statista surveyed more than 28,000 young and early-career professionals (those with less than 10 years of experience) working for U.S. companies with at least 1,000 employees. Respondents were asked to rate their employer in areas such as reputation; salary and benefits; education and career advancement opportunities; working hours and atmosphere; quality of work; diversity, equity, and inclusion; whether good performance is recognized; and whether they would recommend their employer to others. This year, the health care and education sectors are the most represented, with each accounting for about 12% of the 300-member list.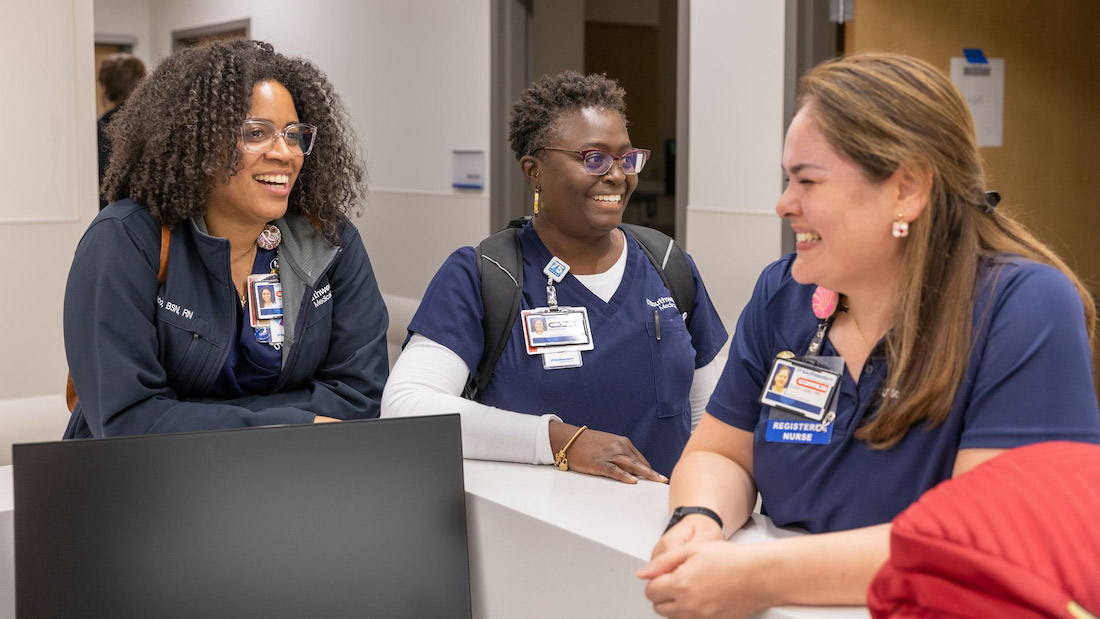 UTSW, which has approximately 23,000 employees and an operating budget of $4.1 billion, has online and in-person training and mentoring programs that help groom employees for future management and leadership roles, provides technical skills to master new software and technologies, and offers resources for employee wellness, managing stress and finances, and sharing common interests. Last year, UTSW was one of seven health systems nationwide honored by the National Center for Healthcare Leadership (NCHL) with its Best Organizations for Leadership Development (BOLD) Award.
UT Southwestern's William P. Clements Jr. University Hospital is among the Top 20 hospitals nationwide, the No. 1 hospital in Texas (tied) and No. 1 in Dallas-Fort Worth – the nation's fourth-largest metropolitan area – for the seventh consecutive year in U.S. News & World Report's Best Hospitals listings for 2023-24. In addition, 11 specialties are nationally ranked by U.S. News, eight among the top 25 and three among the top 50. UTSW has been recognized in Hospital Careers' Top 100 Best Hospitals to Work for, named among the Best Places to Work for Postdocs by The Scientist, and holds Magnet Recognition from the American Nurses Credentialing Center.
About UT Southwestern Medical Center
UT Southwestern, one of the nation's premier academic medical centers, integrates pioneering biomedical research with exceptional clinical care and education. The institution's faculty has received six Nobel Prizes, and includes 26 members of the National Academy of Sciences, 19 members of the National Academy of Medicine, and 14 Howard Hughes Medical Institute Investigators. The full-time faculty of more than 2,900 is responsible for groundbreaking medical advances and is committed to translating science-driven research quickly to new clinical treatments. UT Southwestern physicians provide care in more than 80 specialties to more than 100,000 hospitalized patients, more than 360,000 emergency room cases, and oversee nearly 4 million outpatient visits a year.