UT Southwestern study highlights racial bias factors in physician assistant training
Mentorship, support programs for PA trainees needed to strengthen pipeline for growing field
DALLAS – Oct. 5, 2022 – Physician assistant (PA) programs need to actively engage Black/African American students to help address issues of systemic racism, improve matriculation of trainees, and eventually help close the racial gap of PAs who increasingly provide care to patients, according to a new study involving researchers and students at UT Southwestern Medical Center and Augsburg University.
The study in the Journal of Physician Assistant Education highlights the challenges to understand and recognize the burden that Black/African American students in physician assistant training programs endure and identifies contributing factors in overcoming those challenges based on interviews with successful PAs of color. Strengths present in successful Black/African American students resulted from mentorship and cultural capital – including aspirations, family, and social support – and resistance to an oppressive system that helped overcome issues surrounding stress related to race, including isolation, anxiety, and impostor phenomenon, the authors said. All pointed toward the need for honest and safe dialogue among individuals with racial differences, they noted.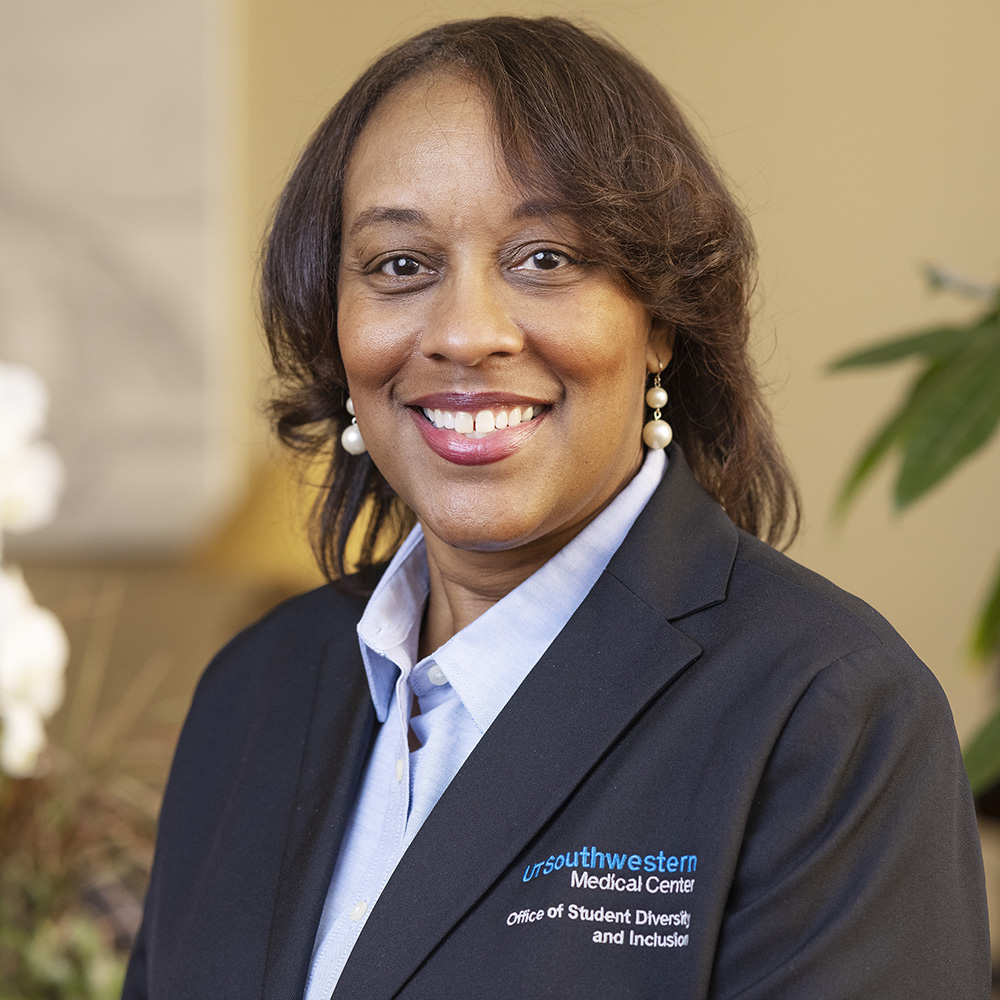 "The need to address the issues of systemic harmful bias in this growing sector of health care providers is important for PA training programs, which ultimately can expand the pipeline of caregivers who share cultural backgrounds and will be instrumental in overcoming racism in medicine. Greater intentional efforts to support Black/African American physician assistant students can strengthen students' cultural capital that aids in their success," said co-author Carolyn Bradley-Guidry, DrPH, M.P.A.S., Distinguished Teaching Professor and inaugural Assistant Dean for Diversity, Inclusion, and Equity Affairs at UT Southwestern School of Health Professions, which includes UT Southwestern's Physician Assistant Studies, ranked seventh in the nation by U.S. News & World Report.
"Confronting systemic racism and bias is paramount to achieving equity in education, health care, and society. To make lasting change, this work must be done through a collaborative effort in solidarity and allyship. Across various diversity, equity, and inclusion (DEI) projects and initiatives, our goal is to spark dialogue and continue to generate meaningful research that positively impacts the experiences of our students, colleagues, patients, and communities," said lead author Vanessa Bester, Ed.D., Assistant Professor and Director of Augsburg University's Physician Assistant Program.
The Bureau of Labor Statistics projects that physician assistant employment will grow 31% from 2020 to 2030, much faster than the average for all occupations, with about 12,200 openings for physician assistants projected annually on average over the decade.
More than 13% of the U.S. population is Black/African American, while only 3.6% of certified physician assistants and 3.9% of PA matriculants are Black/African American, providing opportunity for the PA profession to close the racial gap, the authors noted. Studies demonstrate that health outcomes for Black/African American populations are disproportionately worse than for other racial and ethnic populations and that better outcomes are seen with patient-provider race concordance, the authors reported. In their feedback, the students interviewed were acutely aware of the scarcity of minorities in the profession, but many expressed hopes and dreams for their families and reflected upon positive experiences with PAs that served as pivotal professional moments – and fueled their determination to overcome barriers, the researchers reported. In addition, they reported an underlying self-realization of the impact PAs could make on the profession, on patients, and on their families, said Dr. Bradley-Guidry, a National Institute of Minority Health and Health Disparities Scholar whose research interest focuses on workforce diversity in the health professions.
Among the findings:
PA educators need to understand and recognize the burden that Black/African American students endure and how significantly it impacts trainees.
Participants with prior experience in graduate programs and the military were more at ease with navigating a predominantly white PA program.
Every participant described the positive influence that social capital and mentorship had on experiences before, during, and after PA school.
The pressure to prove oneself and the propensity toward cultural assimilation further generated experiences of isolation, depression, and anxiety across all participants.
Each participant spoke to the impact of how being Black/African American (often the only one) made them feel isolated – the isolation of being the only one, the isolation of having to represent an entire race, the isolation of having to speak up (or not) when harmful bias and discrimination occur.
In the face of adversity, bias, and microaggressions, participants exhibited a significant amount of resistance capital, the questioning or challenging of the dominant culture, including oppositional behaviors such as self-defeat and conformity, and the emotional cost of having to place energy into such resistance.
The results generated a need to dig deeper into the interaction of race and gender identity, sexual orientation, being a parent while in PA school, and mental health/disability struggles.
The results confirm outstanding diversity, equity, and inclusion work being done in the PA profession, and the recommendations provide catalysts for future work and research.
The findings were similar to assessments for improving recruitment of faculty of color for physician assistant training programs, reported by Dr. Bester, Dr. Bradley-Guidry, and colleagues in a 2019 Journal of Physician Assistant Education study. In that study, the authors reported opportunities for success in the form of both internal and external support systems and mentorship to address barriers to the retention of minority PA faculty, including a lack of institutional support, gaps in mentorship, and lack of a solid support network. Among those strategies were formal mentoring through internal and external resources; faculty and student education on issues of bias and discrimination, including explicit and implicit bias and methods for identifying and resolving problems as they occur; and procedures to identify microaggressions and address both their occurrence and the resulting chronic stress.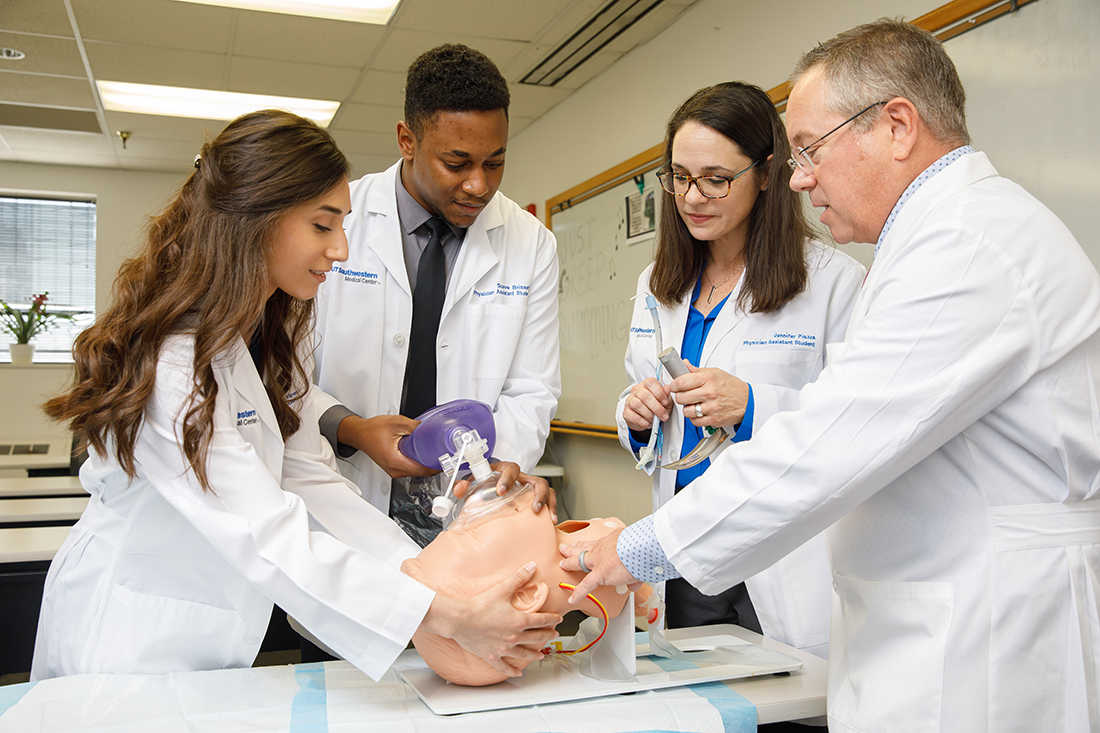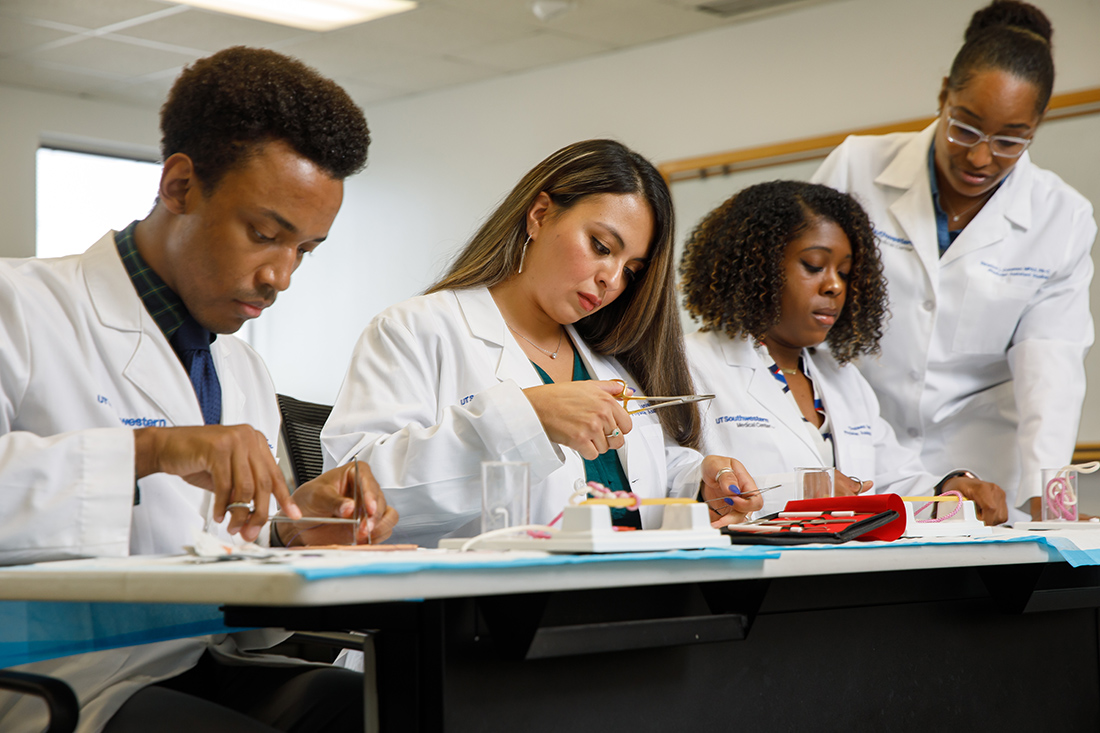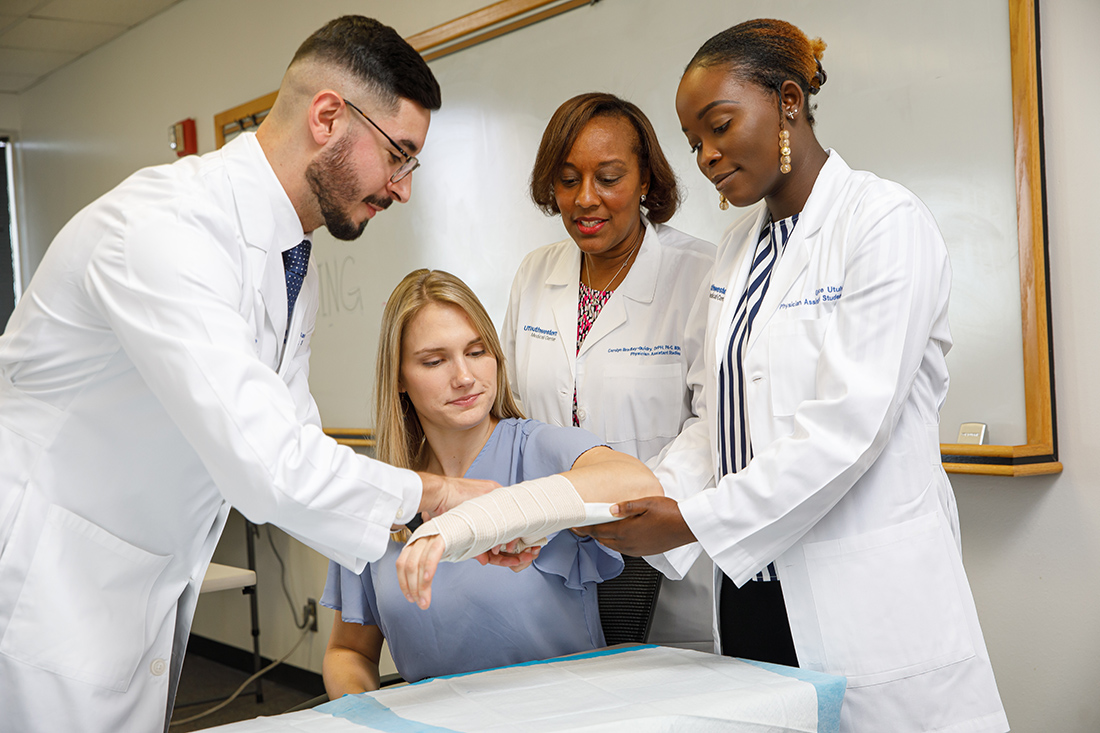 The vision of UT Southwestern's Physician Assistant Studies Program is to become a destination PA program for economically and environmentally disadvantaged faculty, staff, and students while achieving and maintaining excellent outcome measures. The vision statement was developed by Dr. Bradley-Guidry and Professor Emeritus P. Eugene Jones, Ph.D., in 2017, the same year the program received the national Excellence Through Diversity Award from the Physician Assistant Education Association. For the past five years, 98% of students passed the Physician Assistant National Certifying Examination on their first attempt, meeting or exceeding the U.S. national average each year; 100% of students completed clinical education opportunities in diverse and medically underserved areas/populations; and faculty and staff have held 18 state or national leadership positions, served on more than 85 professional, institutional, and community committees, and received more than 65 awards and honors.
About UT Southwestern Medical Center
UT Southwestern, one of the nation's premier academic medical centers, integrates pioneering biomedical research with exceptional clinical care and education. The institution's faculty has received six Nobel Prizes, and includes 26 members of the National Academy of Sciences, 17 members of the National Academy of Medicine, and 14 Howard Hughes Medical Institute Investigators. The full-time faculty of more than 2,900 is responsible for groundbreaking medical advances and is committed to translating science-driven research quickly to new clinical treatments. UT Southwestern physicians provide care in more than 80 specialties to more than 100,000 hospitalized patients, more than 360,000 emergency room cases, and oversee nearly 4 million outpatient visits a year.