Simulation Center leads with technology, advanced training
Robotics, OR Black Box, virtual reality among innovations available to students, professionals as facility marks 5-year anniversary
DALLAS – Nov. 20, 2023 – UT Southwestern Medical Center's Simulation Center, which marks its fifth anniversary this year, is one of the most advanced facilities of its kind in the nation, offering an unparalleled environment for immersive learning at all levels – from first-year medical students to practicing health care professionals.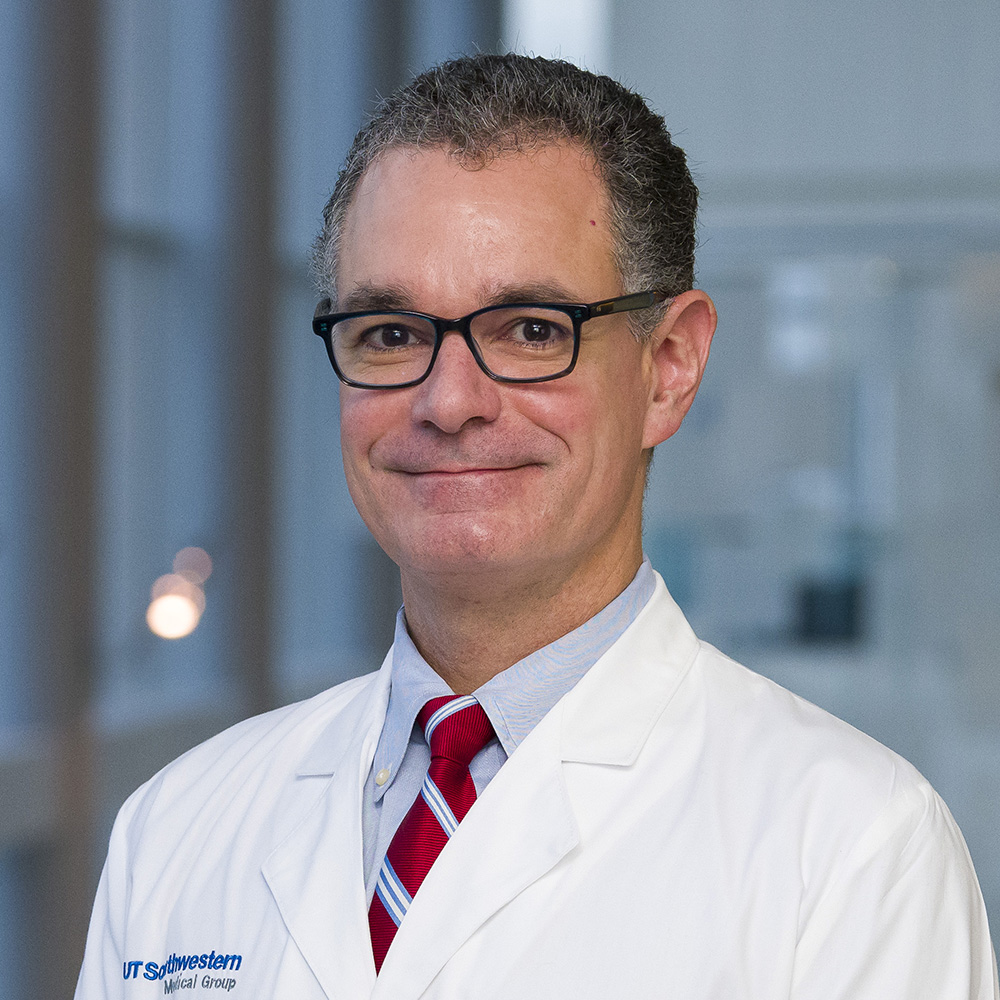 Since opening in September 2018, the 49,000-square-foot Sim Center has logged nearly 6,000 events and more than 113,000 learner encounters. The Center is one of only a few in the nation with a robotic system used exclusively for training and, last year, became the first in the world to install OR Black Box technology in a simulated environment where it records all aspects of a surgery. Artificial intelligence (AI), machine learning, virtual reality, 3D printing, and other technologies have also been integrated into the learning environment.
"The Center has had a transformative impact on our campus," said Daniel Scott, M.D., Assistant Dean of Simulation and Student Integration at UT Southwestern who is the Center's Director. "Learners are exposed to leading curricular methods, patient safety is enhanced, and new technologies are explored. The Center has set UT Southwestern at the front of the pack, leading through innovation and scholarly activity, and providing us with a truly premier facility."
The facility's 20 exam rooms and six inpatient hospital rooms all have cameras and microphones to record learning encounters for later reviewing, which enhances education. Five spaces replicate specialty environments: an emergency room, an intensive care unit, an operating room, a labor and delivery suite, and a robotic operating room. Each of those areas has an adjacent control room to monitor what's happening and facilitate authentic scenarios. Lessons often involve high-fidelity manikins that closely resemble human anatomy by breathing, crying, showing vital signs, and even talking.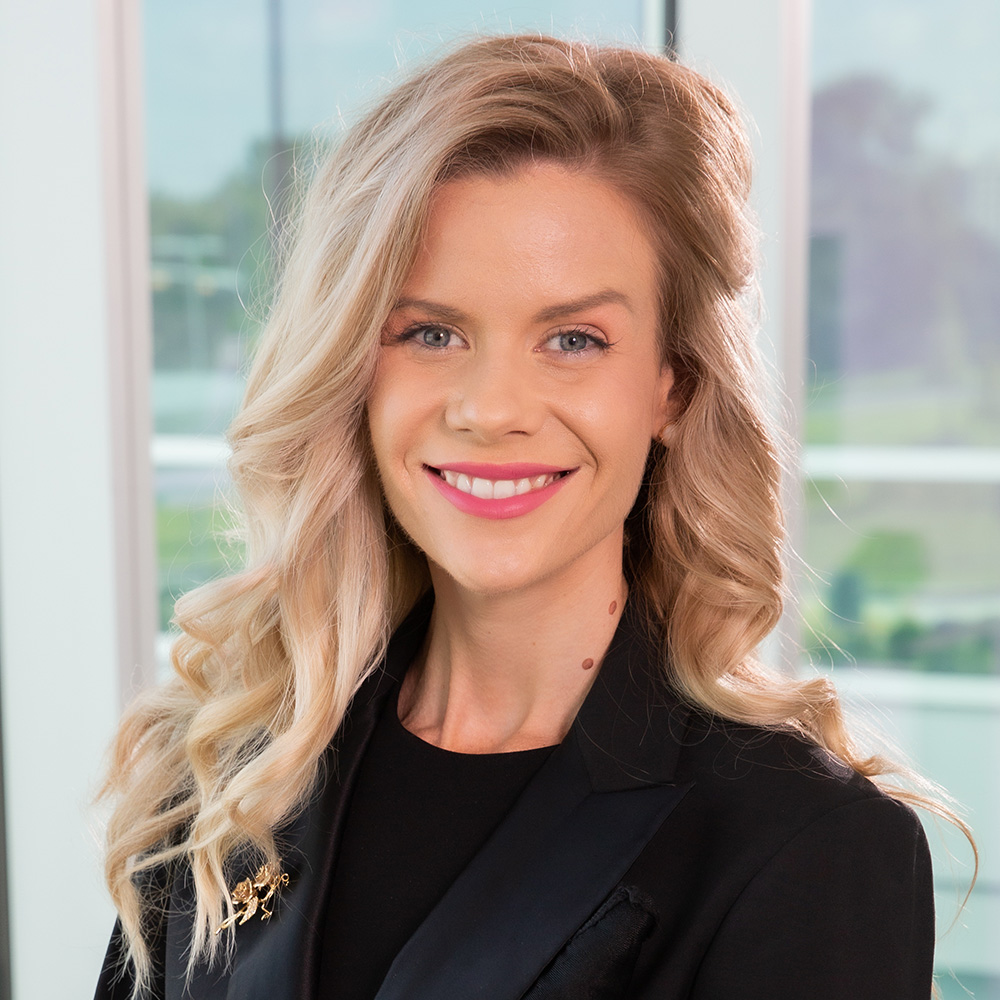 The Center stands out not only because of its size and advanced technologies but also because of a detailed curriculum and experienced team of simulation educators who offer breadth and depth to their programs. Its offerings range from the technical – suturing and learning robotic surgical skills – to the more complex dynamics involved with teamwork and communication.
"We've become a campus resource like no other," said Krystle Campbell, D.H.A., M.S.M.S., CHSE, Director of Operations for the Center. "We have an amazing, creative, and passionate team of simulation professionals, health care providers, and researchers. Together, through the power of health care simulation, we are paving the way for improved patient care."
Since the Center's opening, its faculty and champions have published 68 peer-reviewed studies related to simulation.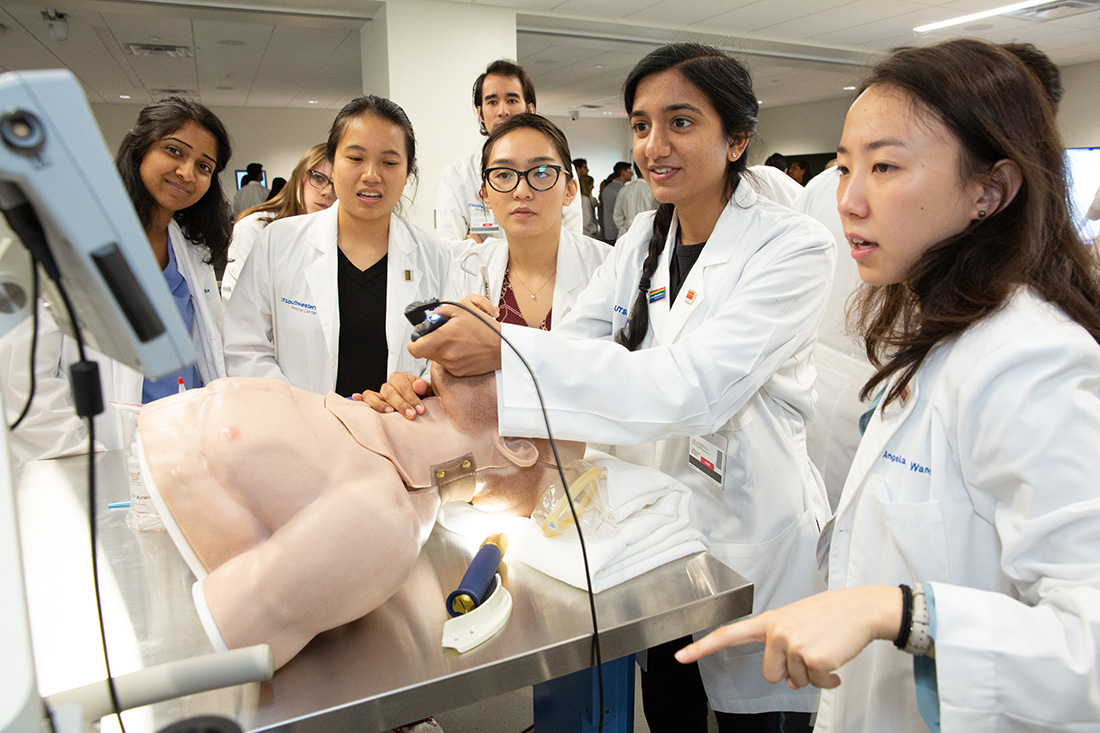 The Sim Center offers verification of 13 competencies considered essential by the Association of American Medical Colleges. It also provides hands-on instruction in more than two dozen content areas in undergraduate medical education. However, the largest learner group to participate in simulations at the Center is Graduate Medical Education, with 19 of UTSW's 21 Clinical Departments hosting activities for residents and fellows. In addition, the Center regularly hosts continuing medical education courses that attract practicing physicians, nurses, and providers from across the nation.
"The Center showcases this institution's commitment to the value of medical education using simulation," Dr. Scott said. "The fact that we're five years down the road and have a 14% average annual growth rate in learner encounters attests to that."
About UT Southwestern Medical Center
UT Southwestern, one of the nation's premier academic medical centers, integrates pioneering biomedical research with exceptional clinical care and education. The institution's faculty members have received six Nobel Prizes and include 26 members of the National Academy of Sciences, 20 members of the National Academy of Medicine, and 13 Howard Hughes Medical Institute Investigators. The full-time faculty of more than 3,100 is responsible for groundbreaking medical advances and is committed to translating science-driven research quickly to new clinical treatments. UT Southwestern physicians provide care in more than 80 specialties to more than 120,000 hospitalized patients, more than 360,000 emergency room cases, and oversee nearly 5 million outpatient visits a year.