In Memoriam: Jean Wilson, M.D., made scientific discoveries that led to effective prostate treatments, insights into sexual differentiation
DALLAS – June 21, 2021 – Jean D. Wilson, M.D., an internationally known endocrinologist whose scientific discoveries led to profound insights into the mechanisms underlying sexual differentiation and led to now widely used treatments for prostate disease, died June 13. He was 88.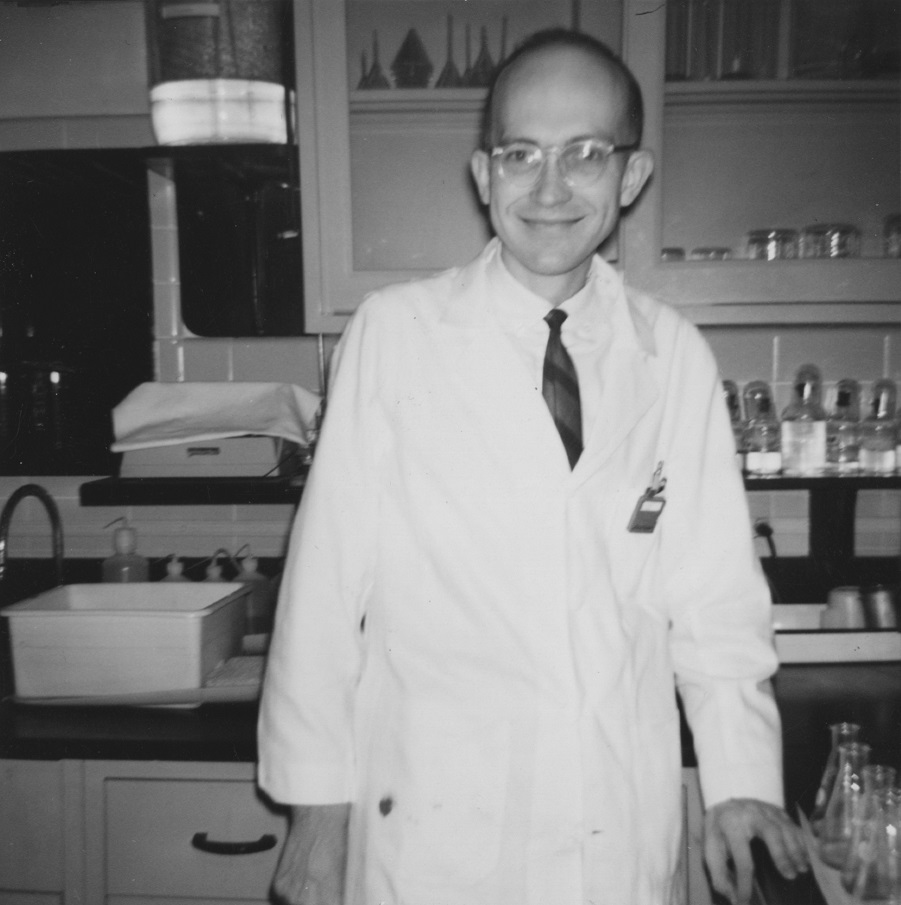 Wilson, professor emeritus of internal medicine at UT Southwestern, was largely responsible for current understanding of the mechanisms by which steroid hormones induce male sexual differentiation. He also was instrumental in identifying the scientific underpinnings of a widely prescribed class of drugs known as 5-alpha-reductase inhibitors – which include finasteride (Proscar, Propecia) and dutasteride (Avodart) – to treat enlarged prostate and balding in men.
"Wilson's discovery of 5-alpha-reductase and the identification of dihydrotestosterone as the primary hormone associated with the growth of the prostate transformed our understanding of prostate gland growth and paved the way for new effective treatment of prostate disease," says Daniel K. Podolsky, M.D., president of UT Southwestern. "His findings led to the first medical therapy for benign prostatic hyperplasia, and also provided the basis for understanding of the mechanism underlying the differentiation of male and female genital development. His legacy will be found in the legions of patients who have benefited from the therapy made possible by his discoveries."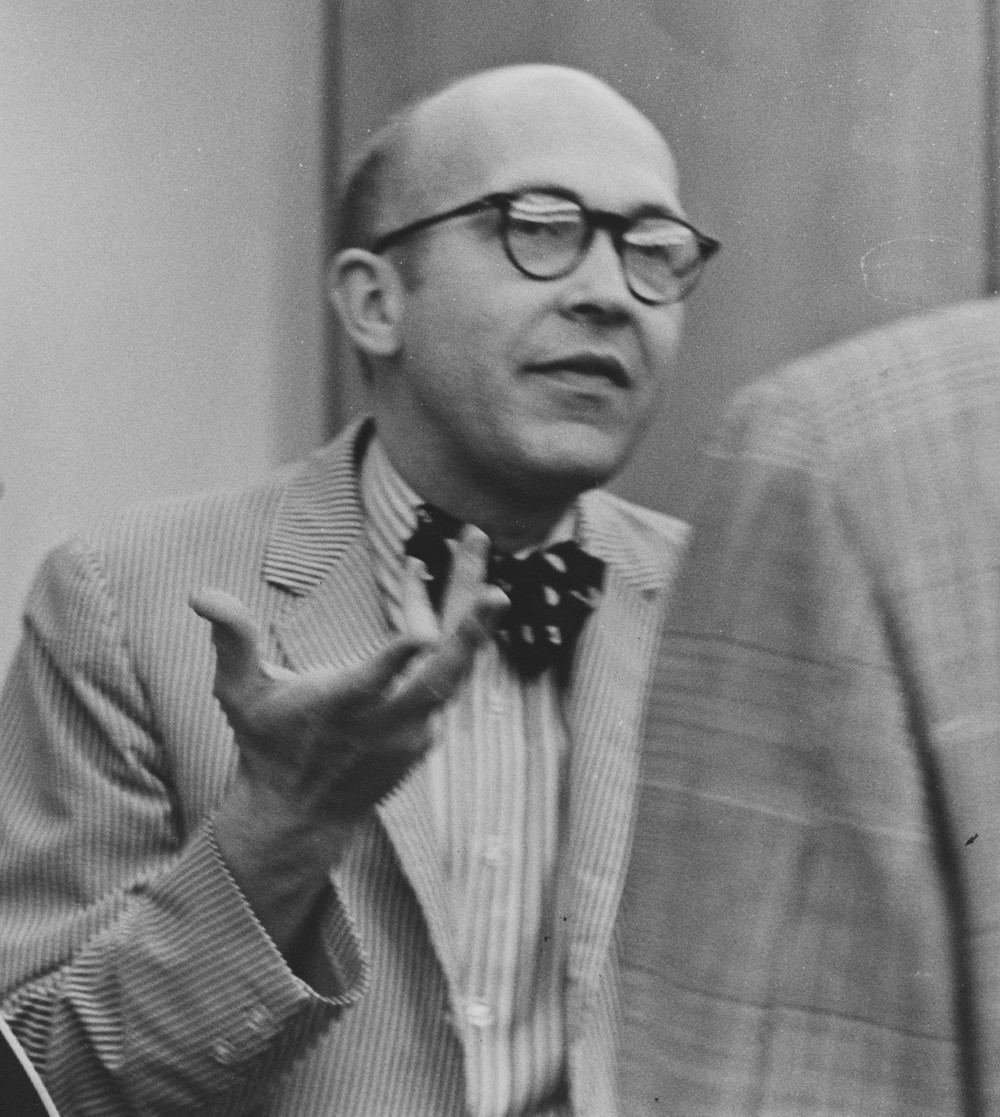 "Jean Wilson was one of the most critical and helpful sources of information concerning the development of two important drugs we were developing at Merck – the statins, for control of LDL cholesterol, and Proscar, for treatment of benign prostate enlargement. Wilson was always available to wrestle with problems that often arise in drug development. I needed expert friends in those early days, and probably still do," says P. Roy Vagelos, M.D., former chairman, president, and chief executive officer of Merck & Co. and now chair of the board of Regeneron Pharmaceuticals.
Wilson's research included the study of cholesterol metabolism and steroid hormone action. The UT Southwestern Medical School graduate and former National Institutes of Health (NIH) researcher earned international prominence for his investigations of testosterone – including its formation from cholesterol as well as its metabolism and action. His efforts elucidated disorders resulting from genetic defects that lead to disruption in sex hormone biosynthesis with corresponding alteration in development.
Collaborations at UT Southwestern with David Russell, Ph.D., professor of molecular genetics, led to the cloning of the 5-alpha-reductase (5AR) gene, development of animal models for 5AR deficiency, and eventually the finding that a 5AR inhibitor blocked prostate growth, which resulted in clinical trials led by Claus Roehrborn, M.D., chair of urology. The human androgen receptor later was cloned in 1989, allowing Wilson and colleagues to identify the receptor as a transcription factor that could regulate both the receptor and 5AR expression in prostate cancer. Other scientists at UT Southwestern expanded upon his research, identifying androgen involvement in virtually all aspects of prostate development, alternate mechanisms of androgen synthesis, and other forms of androgens related to castrate-resistant prostate cancer.
Among his numerous awards, Wilson received the Kober Medal from the Association of American Physicians (1999); the Fred Conrad Koch Award from The Endocrine Society (1993); Gregory Pincus Award from the Worcester Foundation for Experimental Biology (1992); Henry Dale Medal from the Society for Endocrinology (1991); Amory Prize from the American Academy of Arts and Sciences (1977); and the Eugene Fuller Award from the American Urological Association. He was elected as a member of the American Academy of Arts and Sciences (1982), the National Academy of Sciences (1983), and the National Academy of Medicine (1994) as well as the American Philosophical Society and served as president of the Endocrine Society, the American Society for Clinical Investigation, and the Association of American Physicians.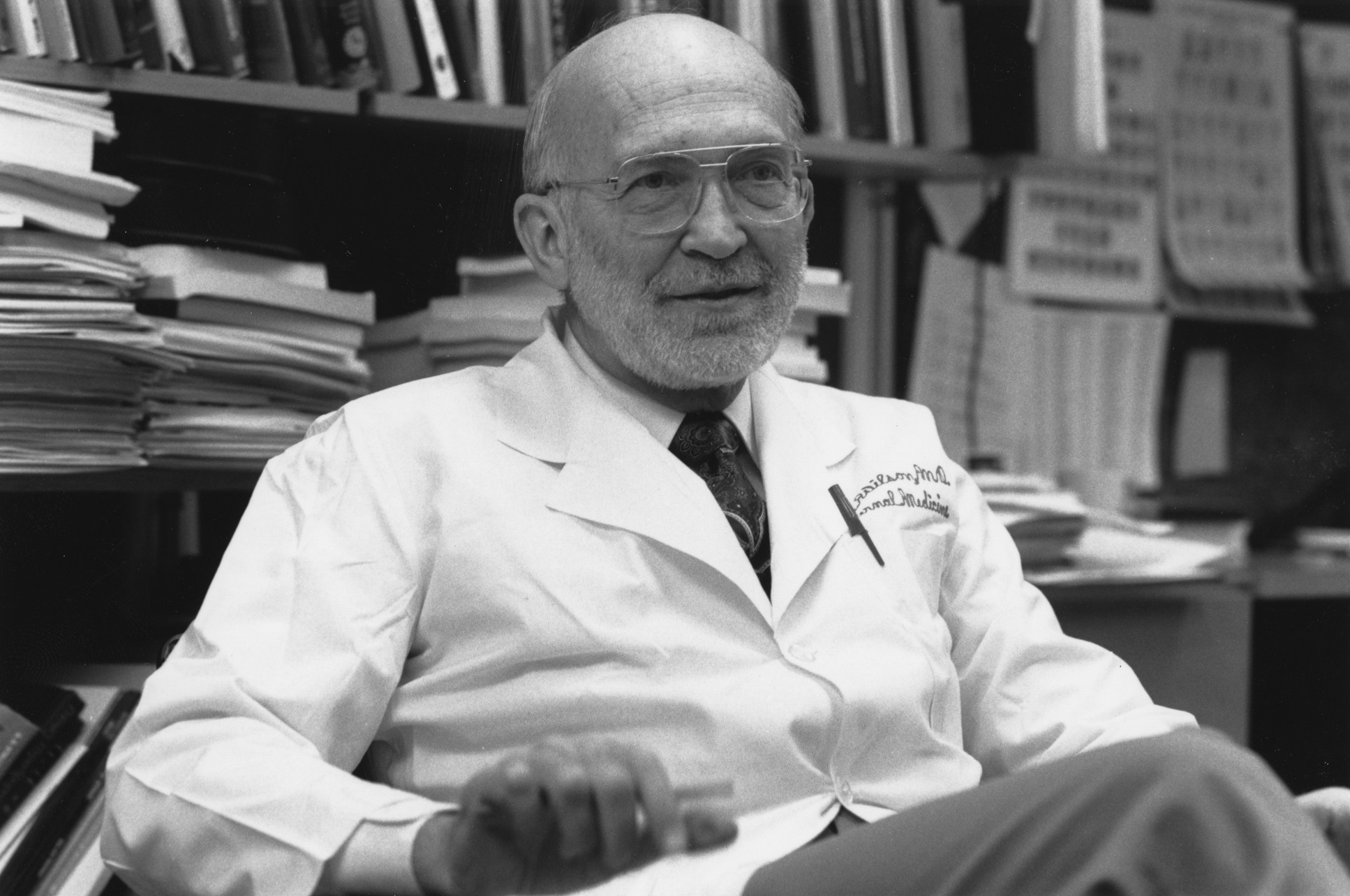 Wilson, who had held the Charles Cameron Sprague Distinguished Chair of Biomedical Research, was known as a collaborative colleague and empathetic adviser to students and fellows. His approach with students and trainees was threefold – find out what they want to do, encourage them to do it, and develop pathways to fulfill their goals, he said in an interview with The Journal of Clinical Investigation. He also noted that some of the most difficult students to counsel turned out to be late bloomers who really were worth an investment of time and effort.
At UT Southwestern, he served as the first director of the Medical Scientist Training Program, and it was recently announced that the Physician Scientist Training Program in Internal Medicine would be known as the Jean Wilson Society. The Jean D. Wilson Center for Biomedical Research and The Jean D. Wilson, M.D. Award, which honor excellence in scientific research mentorship, are named in his honor. The center was established with support from Dr. Wilson and his sister, the late Dr. Margaret Sitton, to promote research in endocrinology, developmental biology, and genetics, along with the J.D. and Maggie E. Wilson Distinguished Chair in Biomedical Research. In addition, he served among editors of two landmark medical textbooks – Williams Textbook of Endocrinology and Harrison's Principles of Internal Medicine – and as editor for The Journal of Clinical Investigation, among other journals. He authored The Memoir of a Fortunate Man, which chronicles his life growing up in the Texas Panhandle through his rise to pioneering academic physician and researcher.
"Jean was a popular and highly sought-after attending physician on the wards of Parkland Memorial Hospital, valued for his vast expertise in endocrinology and medicine in general," say Nobel Laureates Joseph Goldstein, M.D, chair of molecular genetics, and Michael Brown, M.D., director of the Erik Jonsson Center for Research in Molecular Genetics and Human Disease. "He founded a diabetic foot clinic at Parkland and spent hours each week clipping toenails and treating ulcers on the feet of elderly diabetic patients. After long days on the wards, he would retire to his modest laboratory where he would spend half the night meticulously dissecting rabbit fetuses. Often, when we were just starting our careers, we would sit by his side while he dissected, receiving sage advice about our careers as physician-scientists and life in general. Later, he extended his fatherly role to generations of M.D./Ph.D. students when he became the founding director of our M.D./Ph.D. program."
He had a rich life outside of the Medical Center as well. An avid opera buff, Wilson collected antique gramophones that could play every type of recording that had ever been produced. His extensive collection of 3,500 old 78-rpm operatic recordings included a 1917 disc of Enrico Caruso singing songs of Irving Berlin – the only record that Caruso ever recorded in English, they note.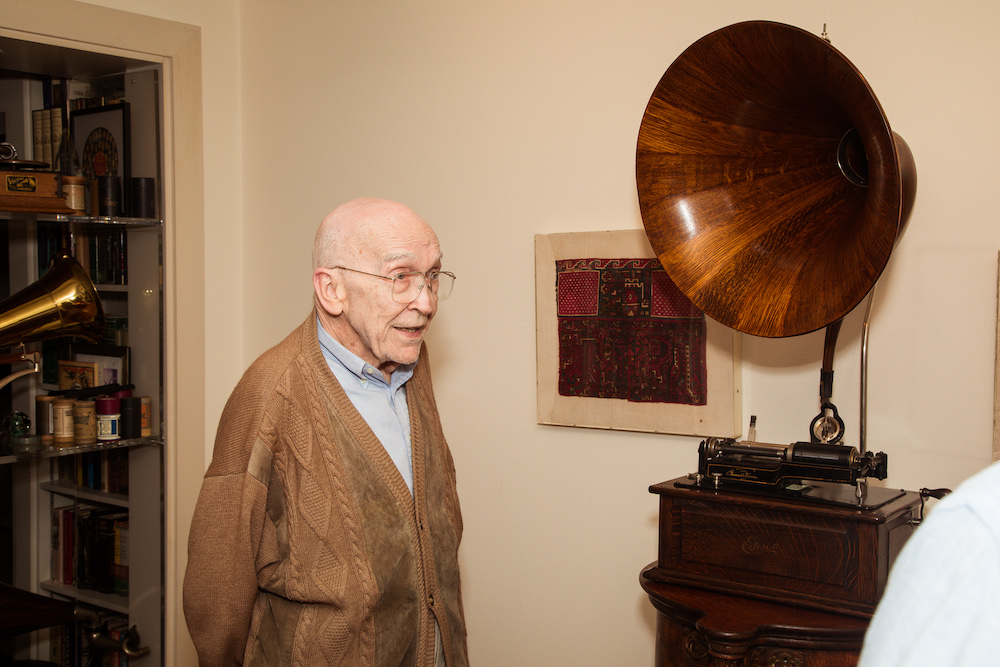 "He took memorable trips to places like the North Pole, Antarctica, the Galapagos Islands, and the Easter Islands. He often incorporated science into his trips, visiting the Kangaroo Island in Australia to study sexual development in wallabies, and to Kenya to biopsy the phallus of the spotted hyena. Fearless in the pursuit of knowledge, he performed a rectal examination on a lion to estimate the size of the prostate," Goldstein and Brown say. "A dedicated bird watcher, he traveled the world to many exotic places, hoping to spot that rare bird. But in the end, the rarest of that rare bird was Jean Wilson himself."
Born in Wellington, Texas, in 1932, Wilson obtained an undergraduate degree in chemistry from UT Austin and graduated from UT Southwestern Medical School in 1955. As a student, he studied the control of urinary acid secretion by adrenal hormones, and as a resident, he investigated cholesterol metabolism. After residency, he spent two years at the NIH, where he studied ethanolamine biosynthesis. He joined the UT Southwestern faculty in 1960 where he began his studies of testosterone, and worked in 1970 at Cambridge University. In all, he spent 60 years at UT Southwestern and was named professor emeritus of UT Southwestern's storied internal medicine department in 2011.
"Jean Wilson leaves us with a remarkable legacy – a quintessential physician-scientist whose scholarship both inspires and continues to serve as a foundation for new advances," says Podolsky, also professor of internal medicine.
Dr. Wilson's research
In a career spanning six decades at UT Southwestern, Dr. Jean Wilson's discoveries included:
Cholesterol metabolism
Dr. Wilson developed methods for quantifying cholesterol synthesis, absorption, degradation, and excretion in lab animals. Together, these analytical methods served as tools for understanding the feedback control of cholesterol synthesis and turnover. In addition, Dr. Wilson demonstrated that plasma cholesterol is synthesized in the intestinal wall and liver, findings that helped researchers define the contributions of diet and endogenous synthesis to cholesterol turnover in humans and other primates.
Male androgens
Concurrently, Dr. Wilson studied the action of male androgens, focusing on testosterone and its metabolite, dihydrotestosterone. Starting with a collaboration with his postdoctoral fellow, Nicholas Bruchovsky, in 1966, the researchers discovered that testosterone is converted inside prostate cells into dihydrotestosterone, a more potent androgen that is responsible for most of male sexual maturation and male sexual function. Dr. Wilson and his colleagues later showed that mutations that impair either the synthesis of testosterone, the conversion of testosterone to dihydrotestosterone, or the function of this metabolite's receptor protein are the most common cause of birth defects associated with incomplete development of the male urogenital tract, affecting about four in every 1,000 boys. Cloning these responsible genes eventually allowed researchers to identify asymptomatic carriers of these mutations.
Dihydrotestosterone
Dr. Wilson also discovered that excess dihydrotestosterone is responsible for benign prostatic hyperplasia (BPH), or prostate enlargement, a condition that affects about 210 million men worldwide. Dihydrotestosterone is responsible for prostate growth in all male mammals, but in humans and dogs, prostate growth continues throughout life. Wilson and his colleagues showed that local excess of this potent androgen leads to prostate overgrowth. By curbing its production by inhibiting 5a-reductase, the enzyme that converts testosterone to dihydrotestosterone, they were able to prevent BPH in dog models of this condition. These findings have been developed into multiple 5a-reductase-inhibiting pharmaceuticals to treat this condition in human patients.
Brown, a Regental professor and director of the Erik Jonsson Center for Research in Molecular Genetics and Human Disease, holds The W.A. (Monty) Moncrief Distinguished Chair in Cholesterol and Arteriosclerosis Research, and the Paul J. Thomas Chair in Medicine.
Goldstein, a Regental professor and chair of molecular genetics, holds the Julie and Louis A. Beecherl, Jr. Distinguished Chair in Biomedical Research, and the Paul J. Thomas Chair in Medicine.
Podolsky holds the Philip O'Bryan Montgomery, Jr., M.D. Distinguished Presidential Chair in Academic Administration, and the Doris and Bryan Wildenthal Distinguished Chair in Medical Science.
Russell holds the Eugene McDermott Distinguished Chair in Molecular Genetics.
About UT Southwestern Medical Center
UT Southwestern, one of the premier academic medical centers in the nation, integrates pioneering biomedical research with exceptional clinical care and education. The institution's faculty has received six Nobel Prizes, and includes 24 members of the National Academy of Sciences, 16 members of the National Academy of Medicine, and 13 Howard Hughes Medical Institute Investigators. The full-time faculty of more than 2,800 is responsible for groundbreaking medical advances and is committed to translating science-driven research quickly to new clinical treatments. UT Southwestern physicians provide care in about 80 specialties to more than 117,000 hospitalized patients, more than 360,000 emergency room cases, and oversee nearly 3 million outpatient visits a year.