UT Southwestern cancer researchers uncover antitumor mechanisms to help improve radiation therapy
DALLAS – May 11, 2021 – An international team of cancer researchers has identified important mechanisms that activate antitumor immune response during radiation therapy, findings that could help improve the efficacy of radiation treatments.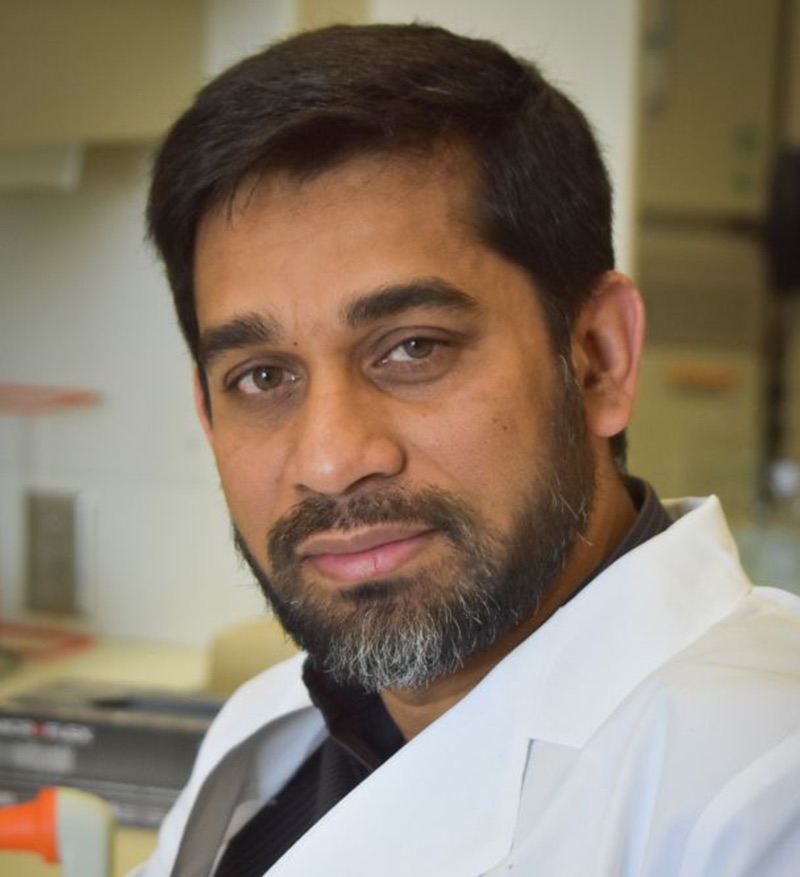 The team, which includes members from UT Southwestern's Harold C. Simmons Comprehensive Cancer Center, identified two key inflammasome sensors – complex proteins that sense damage or threats to cells from disease or tissue damage – which play a key role in rallying the body's innate immune system in response to radiation.
Radiation-induced tumor therapy primarily relies on directly killing tumor cells, but also depends on stimulating the immune system. The inflammasome is a double-edged sword that promotes inflammation-associated diseases, including cancer, and contributes to radiation-induced tissue damage. It also plays a role in antitumor immunity through mechanisms that are poorly understood. In this study, the research team from Dallas, Chicago, and China demonstrated that the radiation-induced activation of AIM2 and NLRP3 inflammasomes coordinate to induce some of the antitumor effects of radiation.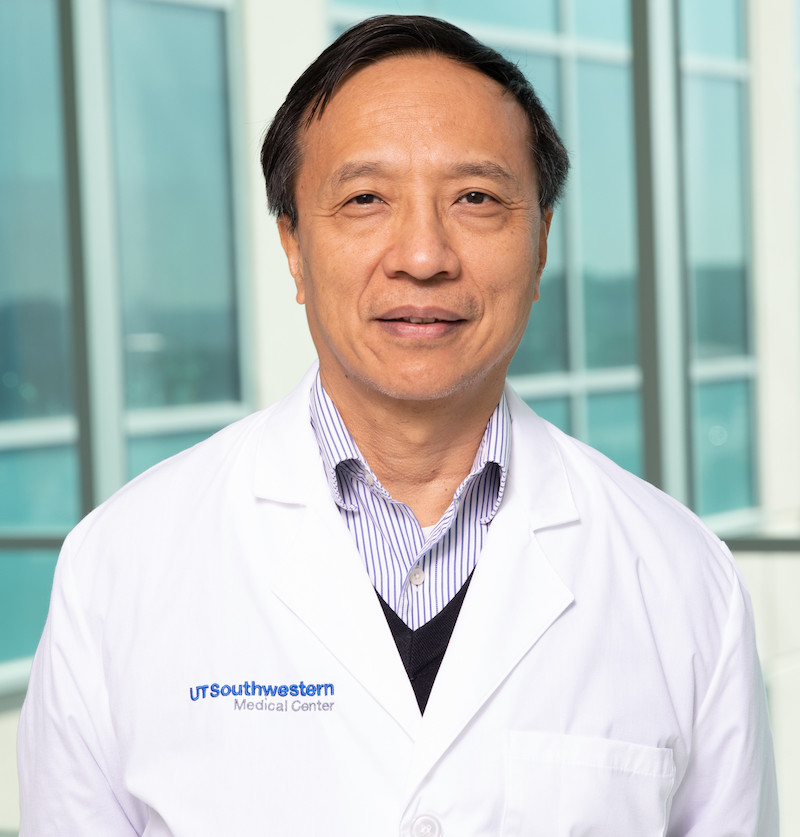 "Overall, our study demonstrated a potential mechanism of antitumor immune response of radiation and showed that the inflammasome plays a critical role in orchestrating radiation-induced antitumor immunity," says Hasan Zaki, Ph.D., assistant professor of pathology at UT Southwestern, and corresponding author of the study appearing in Science Immunology. "Our findings suggest that activating the inflammasome or the administration of cytokines made in response to inflammasome activation during radiation therapy may provide a synergistic effect and constitute a potential means of enhancing the efficacy of radiation therapy."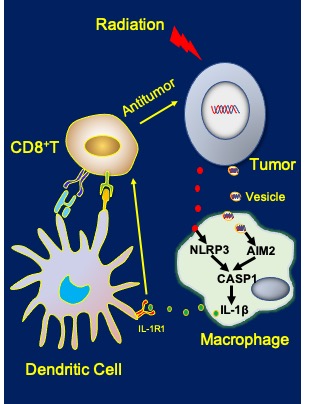 Researchers first observed that radiation is less effective in suppressing tumor growth in caspase-1-deficient mice, suggesting that caspase-1 plays an important role in inhibiting tumor growth following radiation therapy, explains senior author Yang-Xin Fu, M.D., Ph.D., professor of pathology, immunology, and radiation oncology at UT Southwestern, and a Cancer Prevention and Research Institute of Texas (CPRIT) Scholar in Cancer Research.
"As we dissected which inflammasome sensor is involved in RT-induced antitumor activity, we found that both AIM2 and NLRP3 inflammasomes are required for effective radiation responsiveness," he says.
As they investigated further, they identified how the pathways function: the IL-1 receptor signaling in dendritic cells promotes cross-priming of T cells following irradiation of the tumor.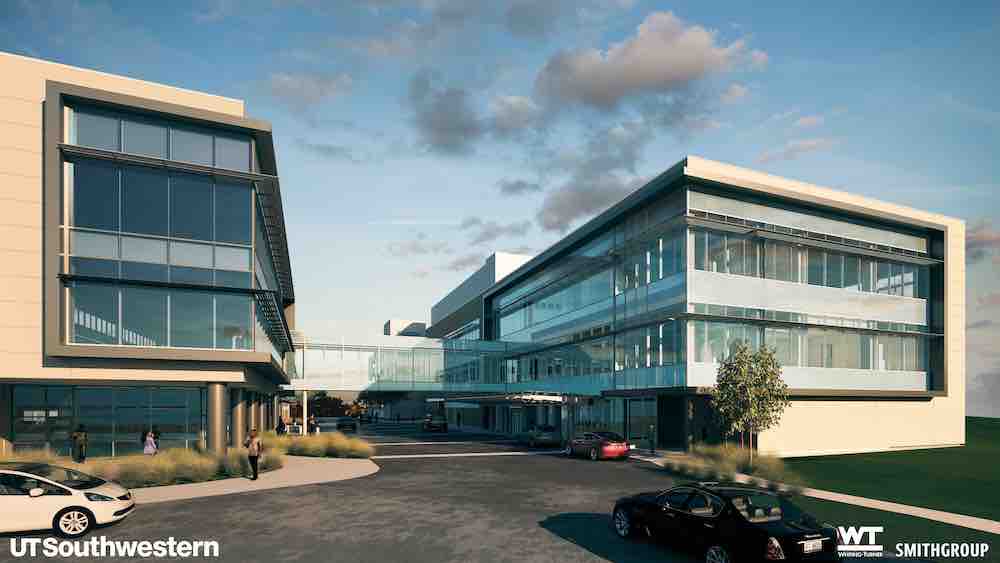 "These mechanisms offer a potential means of enhancing the efficiency of radiation therapy," says Fu, who investigates the mechanisms underlying IR-induced extrinsic resistance, and tests newly developed personalized immunotherapies to overcome these resistance mechanisms for improved and long-lasting tumor control.
Zaki's lab is working to understand the physiological functions of pathogen recognition receptors and exploring the role of those receptors in the pathogenesis of intestinal inflammatory diseases and cancer.
Researchers from UT Southwestern's Simmons Cancer Center, the Institute of Biophysics, Chinese Academy of Sciences in Beijing, and the Department of Radiation and Cellular Oncology and The Ludwig Center for Metastasis at the University of Chicago collaborated on the research, which was supported by CPRIT grants RR150072, RP180725, RP160169, and RP200284. Chuanhui Han and Victoria Godfrey were first authors. Other researchers included Zhida Liu, Yanfei Han, Longchao Liu, Hua Peng, and Ralph Weichselbaum.
Fu holds the Mary Nell and Ralph B. Rogers Professorship in Immunology.
About UT Southwestern Medical Center
UT Southwestern, one of the premier academic medical centers in the nation, integrates pioneering biomedical research with exceptional clinical care and education. The institution's faculty has received six Nobel Prizes, and includes 25 members of the National Academy of Sciences, 16 members of the National Academy of Medicine, and 14 Howard Hughes Medical Institute Investigators. The full-time faculty of more than 2,800 is responsible for groundbreaking medical advances and is committed to translating science-driven research quickly to new clinical treatments. UT Southwestern physicians provide care in about 80 specialties to more than 117,000 hospitalized patients, more than 360,000 emergency room cases, and oversee nearly 3 million outpatient visits a year.