Kenneth Altshuler, M.D., who led UT Southwestern department of psychiatry for 23 years, dies at 91
DALLAS – Jan. 15, 2021 – Kenneth Altshuler, M.D., a professor emeritus and longtime chair of psychiatry at UT Southwestern who helped to advance mental health causes in Dallas, died Jan. 6. He was 91.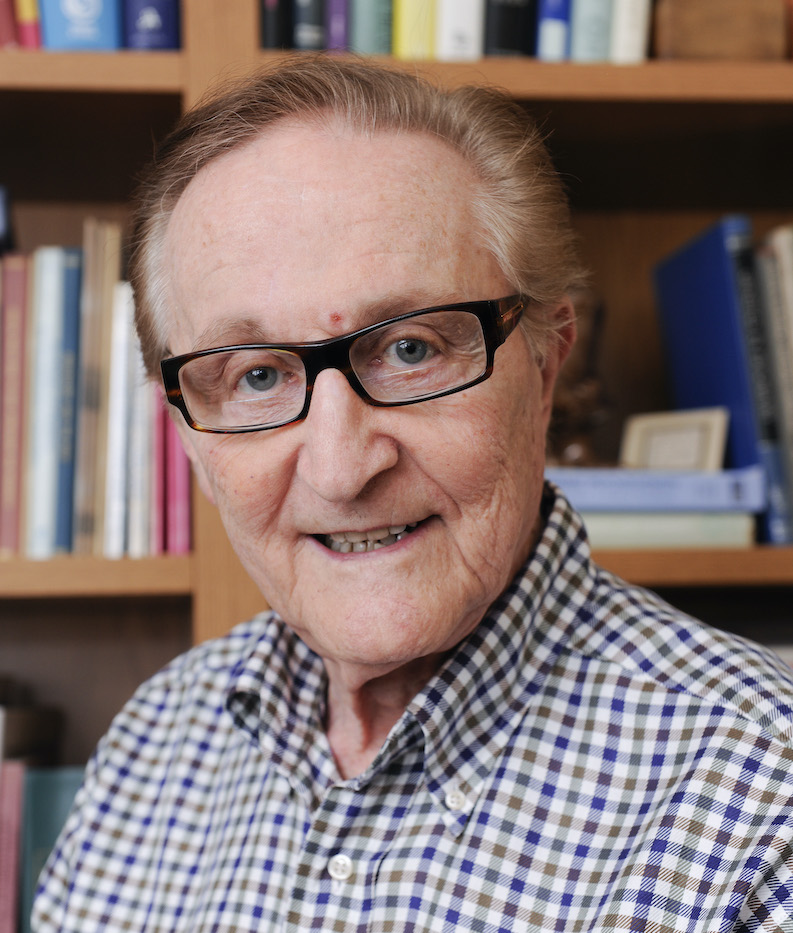 Altshuler came to Texas in 1977 from Columbia University's College of Physicians and Surgeons (now Vagelos College of Physicians and Surgeons) and remained at UT Southwestern for 42 years. During 23 years as chair of the UTSW Department of Psychiatry, he transformed a fledgling department into one of national scientific stature, growing the faculty from six full-time physicians to more than 100.
He and his wife, the late Ruth Collins Sharp Altshuler, were known for their civic involvement in Dallas and philanthropic generosity to UT Southwestern and other organizations in North Texas.
Altshuler "will be remembered not only for his achievements but for his wit and warmth," says W. P. Andrew Lee, M.D., Executive Vice President for Academic Affairs, Provost, and Dean of UT Southwestern Medical School.
"Dr. Altshuler was a leader in psychiatry who had a profound and positive impact on mental health care in Dallas. His passing represents a great loss for the entire UT Southwestern community, and we offer our sincerest condolences to his family."
Born in New Jersey, Altshuler was a graduate of Cornell University and then the University at Buffalo School of Medicine (now the Jacobs School of Medicine and Biomedical Sciences). He received specialty training in psychiatry at Columbia University's Psychoanalytic Clinic for Training and Research and later joined Columbia's faculty, where he became known for his research into mental illness among deaf patients as well as research in geriatric psychiatry. A program for the deaf he helped establish in New York was awarded a Certificate of Special Achievement by the American Psychiatric Association.
A highly accomplished educator and researcher, Altshuler wrote more than 140 articles and books in various fields such as genetics, geriatrics, early total deafness, psychoanalysis, and sleep and dreams, says Lee.
Well into his 80s, Altshuler remained a contributing member of the department of psychiatry at UT Southwestern, staying away from campus only after the rise of COVID-19, says Carol Tamminga, M.D., professor and chair of the department. "He loved the department of psychiatry and remained attached to it his whole life. His love for clinical care, education, and research in psychiatry and his love for understanding human behavior were always apparent.
"He stayed informed about his field and continued to be involved in Dallas affairs throughout his whole life," Tamminga says.
Altshuler was a moving force in establishing the Dallas Psychoanalytic Institute. He also was a director of the National Board of Medical Examiners and chair of its Psychiatry Test Committee; a director of the American Board of Psychiatry and Neurology (its president in 1996); and president of the American Association of Chairmen of Departments of Psychiatry from 1990 to 1991.
He received the Psychiatric Excellence Award from the Texas Society of Psychiatric Physicians in 1996 and the Texas Star Award from the Mental Health Association of Texas in 1997 for outstanding community service in mental health. In 1999, then-Gov. George W. Bush appointed him to the board of the Texas Department of Mental Health and Mental Retardation.
He was also honored by Dallas County Mental Health and Mental Retardation when it renamed one of its clinics the Kenneth Z. Altshuler Mental Health Clinic.
With his late wife Ruth, who died in 2017, he established the Ruth & Ken Altshuler Fund for Clinical Psychiatry and the Kenneth Z. Altshuler Fund for Psychiatric Education to support clinical research and academic education in UTSW department of psychiatry programs related to mental illness.
Altshuler served in the Navy from 1953-55, leaving the service with the rank of lieutenant junior grade in the Medical Corps.
He is survived by two children, Steven (Terry) Altshuler, M.D., and Dara (Robert Kaplan) Altshuler, as well as six grandchildren. A third child, Lori (Greg Monfette) Altshuler, M.D., died in 2015.
A private graveside service limited to immediate family because of the COVID-19 pandemic is planned. Condolences may be offered at: https://www.dignitymemorial.com/obituaries/dallas-tx/kenneth-altshuler-9993159.
Memorial contributions may be made to the Department of Psychiatry at UT Southwestern Medical Center: https://engage.utsouthwestern.edu/donate-now .