UT Southwestern expands neurosurgical program to Texas Health Dallas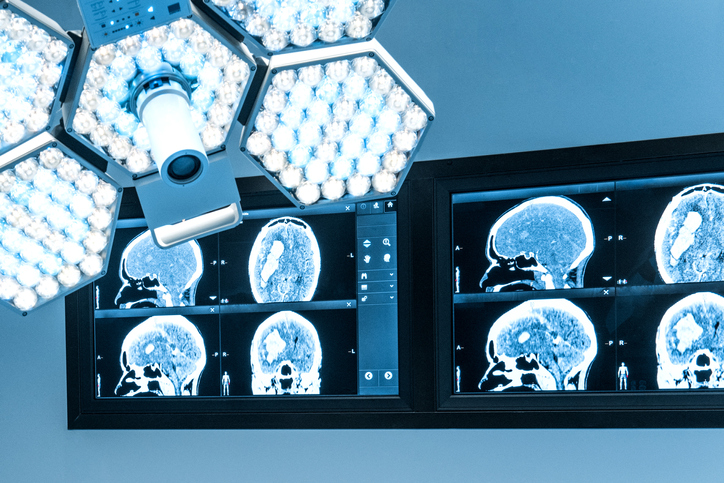 DALLAS – Jan. 21, 2020 – UT Southwestern Medical Center is expanding its neurological surgery program to Texas Health Presbyterian Hospital Dallas as part of both organizations' commitment to offering convenient access to advanced care and the latest scientific applications for the treatment of complex brain and spinal cord conditions.
The practice, called UT Southwestern Neurosurgery at Texas Health Dallas, adds four neurosurgeons from UT Southwestern's Peter O'Donnell Jr. Brain Institute to the medical staff at Texas Health Dallas.
"We're blending the strengths of one of the nation's top neurosurgical programs with one of the region's most respected hospitals," says John Warner, M.D., executive vice president for Health System Affairs at UT Southwestern. "It's a powerful combination that will increase access in this community to the best in modern medicine."
UT Southwestern's neurological surgery program – ranked as one of the best in the nation by U.S. News & World Report – will still offer its same array of services on its main campus while expanding to Texas Health Dallas. Physicians at the new practice are experts in various neurosurgical conditions, from aneurysms and stroke to brain cancers and traumatic head injuries, as well as spinal deformities, scoliosis, and other spine conditions, along with peripheral neuropathy, which affects nerves outside the brain and spinal cord.
"This further advances the renowned specialty care that our hospital has always been known for," says Jim Parobek, interim president of Texas Health Dallas. "This builds on that legacy by bringing UT Southwestern's world-class neurosurgery program to our campus, right down the street from where North Dallas residents live."
The new practice also includes the creation of a neurological intensive care unit at Texas Health Dallas, with UT Southwestern neuro-intensivists staffing the ICU to treat more complex cases. The neuro ICU is fully equipped with neuroimaging and monitoring capabilities, including cerebrovascular ultrasound and advanced brain and spine monitoring capabilities.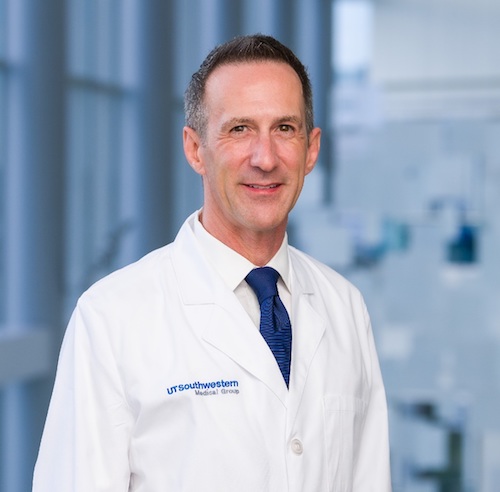 "We want this to be a comprehensive program with advanced capabilities that is known just as much for the compassionate, holistic way it treats patients," says Chris Taylor, M.D., who leads the new practice and is professor of neurological surgery at UT Southwestern. "To achieve this, the program will use a multidisciplinary approach, with input from various caregivers, with the needs of patients and their families as our driving mission."
Taylor becomes the medical director of neurosurgery at Texas Health Dallas while still serving as vice chair of neurological surgery at UT Southwestern.
The creation of a neurosurgical practice at Texas Health Dallas with UT Southwestern physicians is an example of the power of Southwestern Health Resources, the clinically integrated network created by Texas Health Resources and UT Southwestern, Parobek says.
"The goal of Southwestern Health Resources has always been to provide access to a comprehensive range of services and quality care," he says. "We like to say that it's simply about making health care better. That means focusing on the full range of services, from primary care to treating complex diseases, which this new neurosurgical program will do."
In addition to complex brain and spine surgeries, physicians with the program will perform outpatient procedures and see patients at their permanent offices on the Texas Health Dallas campus.
"This program is an example of Texas Health and UT Southwestern changing the way we deliver care in North Texas to becoming more consumer centric," Warner says. "We're creating a comprehensive neurosurgical program that didn't exist in the North Dallas area."
Warner holds the Jim and Norma Smith Distinguished Chair for Interventional Cardiology, and the Nancy and Jeremy Halbreich, Susan and Theodore Strauss Professorship in Cardiology.
The clinic is in Texas Health Dallas' Professional Building 3, Suite 514, at 8230 Walnut Hill Lane. Learn more about UT Southwestern Neurosurgery at Texas Health Dallas.
About UT Southwestern Medical Center
UT Southwestern, one of the premier academic medical centers in the nation, integrates pioneering biomedical research with exceptional clinical care and education. The institution's faculty has received six Nobel Prizes, and includes 22 members of the National Academy of Sciences, 17 members of the National Academy of Medicine, and 14 Howard Hughes Medical Institute Investigators. The full-time faculty of more than 2,500 is responsible for groundbreaking medical advances and is committed to translating science-driven research quickly to new clinical treatments. UT Southwestern physicians provide care in about 80 specialties to more than 105,000 hospitalized patients, nearly 370,000 emergency room cases, and oversee approximately 3 million outpatient visits a year.