Single-incision surgery speeds recovery for cancer patient
DALLAS – Jan. 2, 2019 – When Rafael Roa of Colleyville learned he had prostate cancer, he was understandably nervous.
"When someone tells you that you have cancer, many things go through your head. But this cancer, in particular, is something you don't want to talk about," said the 57-year-old global technology service company executive. "For a Latin male, maybe for any male, there are psychological effects."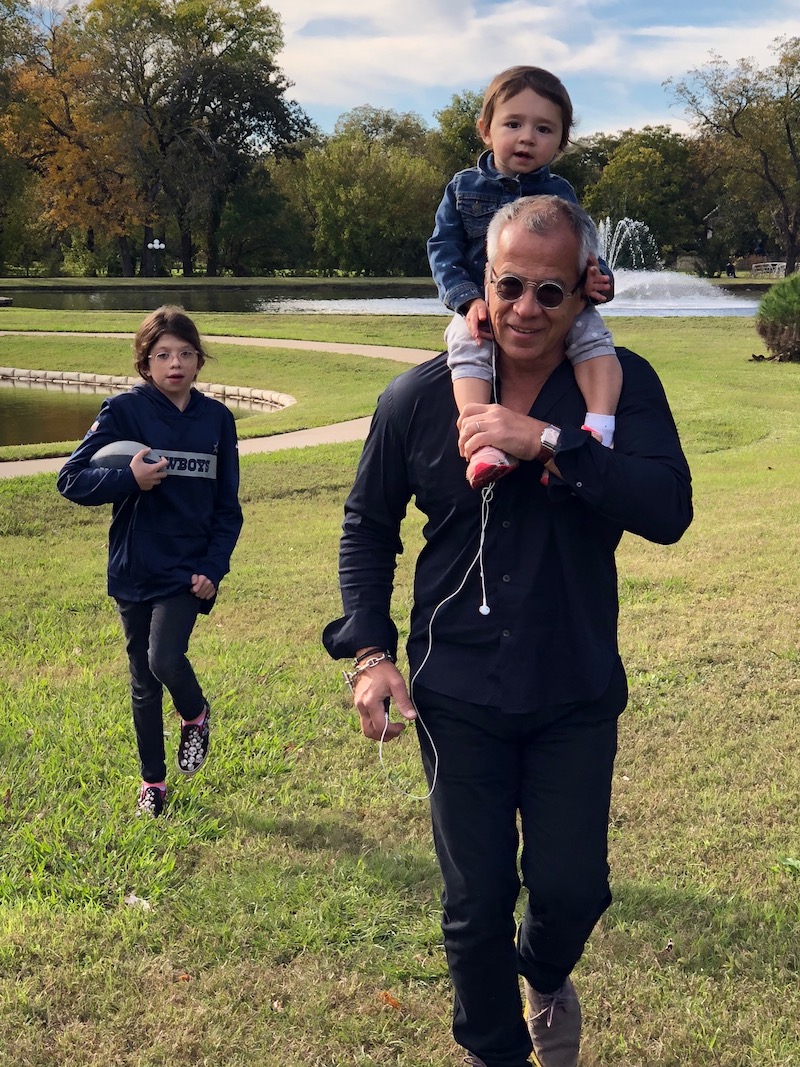 It eased Mr. Roa's mind a bit to learn that his surgery could be done using a new robotic surgery device. The technology allows for all of the necessary surgical tools to be inserted through one 1-inch hole, whereas standard laparoscopic surgery requires five or six small incisions.
Dr. Jeffrey Cadeddu, Professor of Urology and Radiology, was the first to use the new single-port robotic surgical device in Texas.
When Dr. Cadeddu described the new robotic surgery device and what it could do, Mr. Roa thought carefully. "I've been around technology all of my life. I wondered, 'Is this technology too new?' But then I spoke with my cousin, who is a physician, and he assured me that this was a good option, that it would lower the chances of complications."
Dr. Cadeddu said the idea of reducing the number of incisions arose about 10 years ago. "Every hole you create in a patient has a risk associated with it. Every incision means increased pain, increased risk of hitting a blood vessel," said Dr. Cadeddu, who is a member of the Harold C. Simmons Comprehensive Cancer Center.
From an aesthetic standpoint, fewer incisions also mean fewer scars.
The single-incision laparoscopic surgery was performed using a robotic device called the SP (Single Port) Robot that has four arms that insert through a single 1-inch hole. Intuitive Surgical Inc., the company that makes the SP Robot, is initially rolling it out to a handful of medical centers, including UT Southwestern, which is one of the nation's leading medical centers in robotic surgeries performed. So far, fewer than 10 medical institutions around the world are using the single-incision robot.
Mr. Roa spoke about his cancer and his concerns before the surgery: "I have had challenges before in my life, but this is different. It's humbling," he said.
"Here are my hopes: That they get all the cancer out. That my sexuality will be intact and I can maintain my relationship with my wife. That I can get back to work quickly."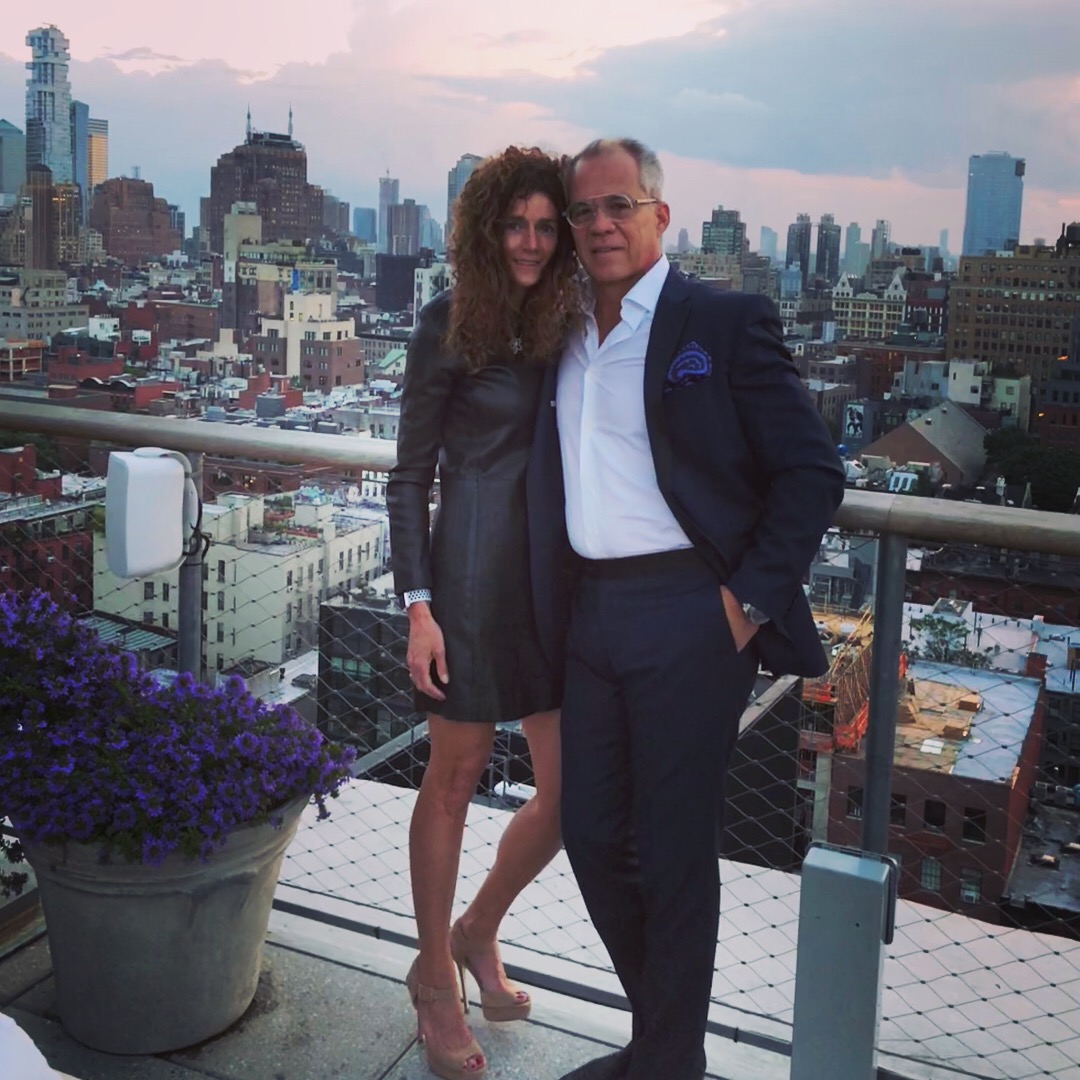 Mr. Roa said it was comforting to know he was in good hands, and he believed the single-incision surgery would help him restore his quality of life more quickly. "Someone has made a huge investment to bring this to the hospital for a reason. That's why I think God is with me."
The surgery went smoothly. Dr. Cadeddu made a small incision, about 1-inch wide above the belly button. A port was inserted and then Dr. Cadeddu stepped over to the controls of the robot. Using the robot controls, four surgical instruments were "docked." An additional surgical instrument was inserted that Dr. Cadeddu controlled using a magnet on the surface of Mr. Roa's abdomen. Dr. Cadeddu is a pioneer in magnet-controlled surgical instruments and he incorporates a magnetic-controlled instrument in all of his single-incision surgeries, giving him five surgical tools to work with.
All told, the surgery to remove the cancerous prostate tissue from Mr. Roa took about three hours.
At UT Southwestern, Dr. Cadeddu and Dr. Vitaly Margulis, Associate Professor of Urology, are currently trained to use the single-port device, but other surgeons, performing other types of surgery, will follow. "We expect this to be the start of a cascade of improved surgical procedures with fewer incisions, meaning less pain and fewer complications for patients," said Dr. Cadeddu, who holds Ralph C. Smith, M.D. Distinguished Chair in Minimally Invasive Urologic Surgery.
A week after his surgery, Mr. Roa was feeling well – "Top o' the morning, as the Irish say" – and already back to work. He said he believes the single-incision surgery helped with his speedy recovery.
Which is exactly what Dr. Cadeddu was trying to achieve: "My motivation has always been to try to reduce the invasiveness of the procedure for the patient while maintaining quality. I'm always looking for ways to improve the patient's experience."
Intuitive Surgical, the manufacturer of SP Robot, provided travel support for Dr. Cadeddu's training.
The Harold C. Simmons Comprehensive Cancer Center, one of 49 NCI-designated Comprehensive Cancer Centers in the U.S. and the only one in North Texas, is among just 30 U.S. cancer research centers to be designated by the NCI as a National Clinical Trials Network Lead Academic Participating Site.
About UT Southwestern Medical Center
UT Southwestern, one of the premier academic medical centers in the nation, integrates pioneering biomedical research with exceptional clinical care and education. The institution's faculty has received six Nobel Prizes, and includes 22 members of the National Academy of Sciences, 17 members of the National Academy of Medicine, and 15 Howard Hughes Medical Institute Investigators. The faculty of more than 2,700 is responsible for groundbreaking medical advances and is committed to translating science-driven research quickly to new clinical treatments. UT Southwestern physicians provide care in about 80 specialties to more than 105,000 hospitalized patients, nearly 370,000 emergency room cases, and oversee approximately 2.4 million outpatient visits a year.