Herring, Lee honored as 'outstanding' educators by UT System Board of Regents
DALLAS – July 5, 2019 – Dr. John Herring, Professor of Orthopaedic Surgery at UT Southwestern and Chief of Staff Emeritus at Scottish Rite Hospital for Children, and Dr. Won Lee, Associate Professor of Internal Medicine and a Distinguished Teaching Professor, have been recognized with the UT System's highest educational honor – the Regents' Outstanding Teaching Award – for their academic prowess and mentoring talent.
With their selection as recipients of 2019 Regents' Outstanding Teaching Awards (ROTA), UT Southwestern now has more than 50 faculty members who have been honored with the Regents Teaching Award, which recognizes outstanding teaching, mentoring, and personal commitment to students and the learning process.
"Both Dr. Herring and Dr. Lee are exemplary scholars and educators, and we are truly delighted that the Board of Regents have recognized their commitment to our students and other learners. Their dedication and talents as teachers makes it possible for UT Southwestern to prepare the future physicians and scientists who will improve the health and well-being of our community and those beyond," said Dr. Daniel K. Podolsky, President of UT Southwestern Medical Center, who holds the Philip O'Bryan Montgomery, Jr., M.D. Distinguished Presidential Chair in Academic Administration, and the Doris and Bryan Wildenthal Distinguished Chair in Medical Science.
The 2019 Regents' Outstanding Teaching Awards will be presented to 27 UT System faculty members during the Board of Regents meeting Aug. 14 in Austin. Recipients receive a certificate, a medallion and $25,000 in appreciation for their impact on students and their institutions.
"This awards program is an investment in both faculty and students, because when it comes to student success – and subsequently real-world success – recruiting and retaining great faculty is the key," UT System Chancellor James B. Milliken said. "I'm grateful to the Board of Regents for its continued commitment to great teaching, and I'm thankful that these exceptional educators are serving our students and Texas."
Dr. John Herring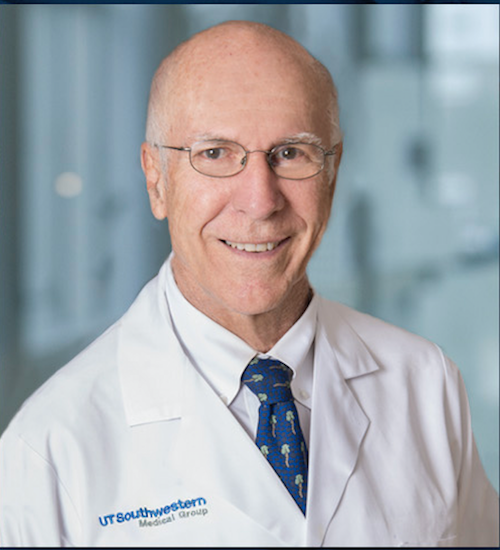 Dr. Herring, who served as Chief of Staff for Scottish Rite Hospital for Children for 34 years and now is Chief of Staff Emeritus, has helped train nearly 200 fellows and an estimated 400 orthopedic residents during his 40-plus-year career as a scholar and educator.
Dr. Herring also served as Chairman of the Pediatric Committee of the American Academy of Orthopaedic Surgeons and President of the Pediatric Orthopaedic Society of North America, which honored him with the Award for Distinguished Achievement, the Arthur H. Huene Memorial Award, and the Stuart L. Weinstein Clinical Scientific Paper Award. A Fellow of the Royal College of Surgeons in Ireland, he is editor of the third and fourth editions of Tachdjian's Pediatric Orthopaedics textbook and received the American Academy of Orthopaedic Surgeons Achievement Award, among many others. He was recipient of the prestigious Russell A. Hibbs Award for Clinical Research from the Scoliosis Research Society, Fort Worth Scottish Rite Foundation, Inc's Anson Jones Award for outstanding societal contributions, and the American Medical Association's Benjamin Rush Award.
"All of us are beneficiaries of more than a few wonderful teachers who have influenced us at various stages of our lives. They inspire as well as inform, and by example help us to be better people," Dr. Herring said. "I am very proud to think that I have had that sort of influence on so many – 'students' of all ages that I have encountered throughout my career. To be considered a good teacher is a great reward."
Dr. Won Lee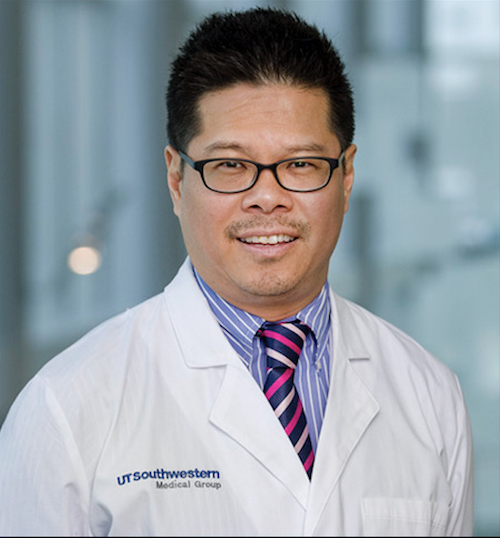 Dr. Won Lee, Associate Professor of Internal Medicine and Medical Director of the Clinical Center for Sleep and Breathing Disorders at UT Southwestern, is well recognized as a dedicated educator. He received the 2011 Outstanding Teaching Faculty Award from UT Southwestern's Department of Internal Medicine Residency Program and the 2013 Outstanding Teaching Faculty of the Year Award from the Division of Pulmonary and Critical Care Medicine. In 2015, the UT Southwestern School of Medicine revised its curriculum and Dr. Lee became Director for the Respiratory Course – subsequently voted by medical students as the top-ranked course in 2016, 2017, and 2018.
As testament to his dedication and mentoring accomplishments, in 2017 he was inducted into the UT Southwestern Academy of Teachers (SWAT). The Academy represents an elite group of UT Southwestern educators who strive to provide an academic and organizational environment that fosters excellence in teaching at all levels, rewards superb teachers, stimulates innovation in education, and promotes scholarship in education.
Dr. Lee is Associate Program Director of the Sleep Medicine Fellowship Training Program, has been frequently awarded Best Doctor by D Magazine, and has national expertise in management of neuromuscular pulmonary disorders, chronic respiratory failure, and sleep disordered breathing. He has research interests in simulation education training in all areas of education and health care.
"I am honored to contribute to innovative educational initiatives throughout UT Southwestern Medical Center, particularly during a time of expansive growth for the Health System and the Medical School," Dr. Lee said. "I especially value the opportunity to serve as a true clinician educator – as a physician with expertise caring for patients along with serving as an educator in various training programs within the institution. I find great personal satisfaction in teaching; I'm truly lucky to do what I do."
UTSW Academic Excellence
With a faculty of more than 2,500, UT Southwestern Medical Center includes three nationally recognized schools: UT Southwestern Medical School, UT Southwestern Graduate School of Biomedical Sciences, and UT Southwestern School of Health Professions.
U.S. News & World Report ranks UT Southwestern No. 18 among the Best Medical Schools in the nation for Primary Care and No. 26 among Best Medical Schools for Research. With nearly $470 million annually to fund research, more than 30 core lab facilities, and over 1 million square feet of state-of-the-art research space, UT Southwestern also is the top institution internationally within the "healthcare" category for publishing high-quality scientific research, according to the recently released Nature Index 2019 Annual Tables.
UT Southwestern is one of the largest sponsors of Graduate Medical Education in the country, with approximately 1,400 residents and fellows, more than 100 residency and fellowship programs accredited by the Accreditation Council for Graduate Medical Education (ACGME), and 65 additional fellowship programs approved by the Texas Medical Board. In addition, UT Southwestern provides continuing medical education (CME) courses to enhance the knowledge, skills, and professional development of individuals already involved in the practice of medicine.
About UT Southwestern Medical Center
UT Southwestern, one of the premier academic medical centers in the nation, integrates pioneering biomedical research with exceptional clinical care and education. The institution's faculty has received six Nobel Prizes, and includes 22 members of the National Academy of Sciences, 17 members of the National Academy of Medicine, and 15 Howard Hughes Medical Institute Investigators. The full-time faculty of more than 2,500 is responsible for groundbreaking medical advances and is committed to translating science-driven research quickly to new clinical treatments. UT Southwestern physicians provide care in about 80 specialties to more than 105,000 hospitalized patients, nearly 370,000 emergency room cases, and oversee approximately 3 million outpatient visits a year.