Urologic Oncology Fellowship
Program Overview
The Society of Urologic Oncology-accredited fellowship in Urologic Oncology at UT Southwestern Department of Urology is designed for additional specialized training in both the clinical and research aspects of urologic oncology. The fellowship is offered to U.S. residents completing their training who seek careers in academic urologic oncology.
The program is marked by an extremely high volume of open and minimally invasive management of prostate, bladder, testes, renal, penile, and urethral malignancies. In 2018, over 1000 major urologic oncology cases were performed at our university hospital alone. In addition, this fellowship features clinical and research experience with options in basic science, clinical trial design, and clinical outcomes research.
It is offered a single two-year position each year. This provides for individualized attention on the fellow from 8 urologic oncology faculty members. In the first year, the fellow immerses him/herself in research aspects of urologic oncology. In the second year, the fellow is given the opportunity to assist one of 8 members dedicated to the management of complex urologic malignancies. The program is unique in providing a wide range of clinical settings – including UT Southwestern Clements University Hospital, two level I trauma/county hospitals - Parkland Memorial Hospital (Dallas County) and John Peter Smith Hospital (Tarrant County), and the North Texas VA, the second largest VA health care system in the country.
The UT Southwestern Medical Center is a modern campus conveniently located minutes from downtown Dallas and hosts multiple facilities including that of Clements University Hospital, the NCI-designated Harold C Simmons Comprehensive Cancer Center, UT Southwestern Medical School, Parkland Memorial Hospital, and the academic offices and clinics for urology faculty and fellows in the newly constructed West Campus Building 3.
Faculty
Facilities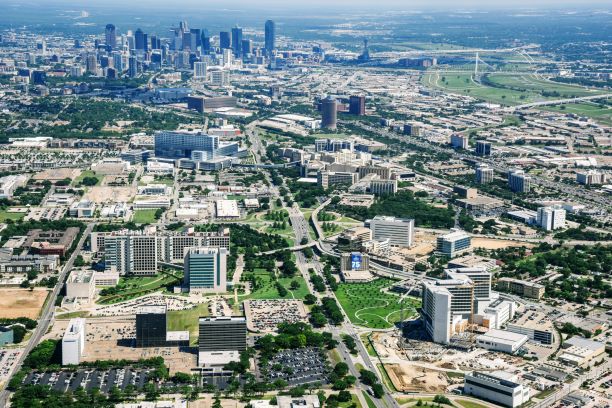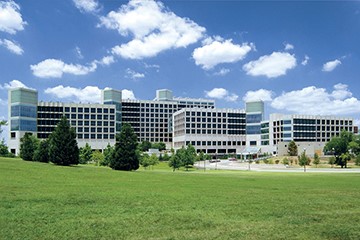 The Harold C. Simmons Comprehensive Cancer Center is the only NCI-designated Comprehensive Cancer Center in North Texas and is the corner stone for coordinating complex oncology care and cancer research at UT Southwestern. The medical oncology and academic offices are located within its campus, as well as a number of research facilities. The fellow will regularly interact with faulty and researchers at this facility as well as attend conferences there.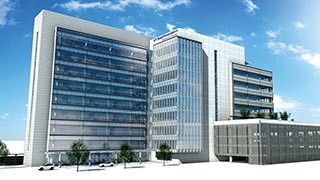 The WCB3 is a brand new facility (built in 2018) that houses the urologic oncology faculty academic offices and the urology clinics. It holds more than 300,000 square feet of outpatient clinical space and a state-of-the art simulation center complete with the new Xi robot. The fellow will have an office here to serve as their academic 'base'.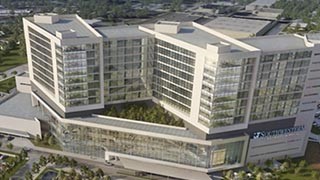 Clements University Hospital (CUH) is a new (built in 2014) hospital that serves as the main patient care facility for UT Southwestern Medical Center. It is a tertiary referral center for a wide geographic area and has 460 beds, 25 operating rooms, and 6 surgical robots, including the new Intuitive DaVinci Single Port robot.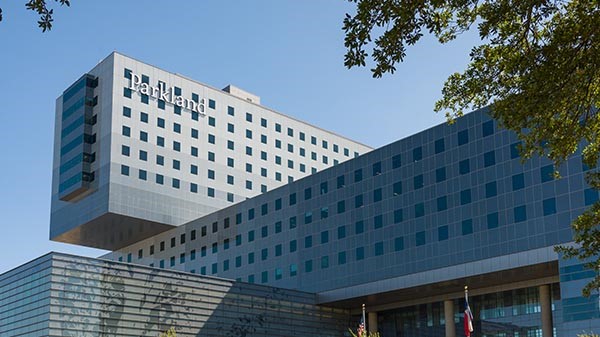 Parkland is renowned, level I trauma hospital for Dallas County, and is located on the main UT Southwestern Medical Center Campus. The new facility opened in 2015, and houses 862 beds, 26 operating rooms, and a surgical robot. It represents an opportunity for the development of clinical and surgical experience in a highly complex cases.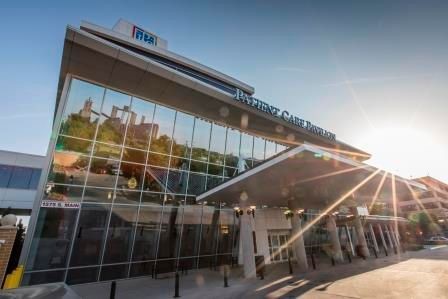 JPS is a busy, level I trauma hospital in adjacent Tarrant County (where Fort Worth is located) staffed by UT Southwestern Urology. It has 576 beds, 14 operating rooms, and 2 surgical robotics. It represents an opportunity for the development of clinical and surgical autonomy in a range of cases, including highly complex cases.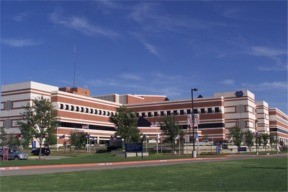 The VA North Texas Health Care System is the second largest VA system in the country and the Dallas VA Medical Center is the corner stone of this large health care system. It has 853 beds, 14 operating rooms, and 2 surgical robots. Fellows will have the opportunity to participate in complex cases.
Research Year
Educational Opportunities
A rigorous monthly Fellow Didactics Lecture (FDL) curriculum has been established to ensure that fellows gain contemporary, didactic exposure to all areas within genitourinary oncology. Fellows are expected to participate in and present at these lectures, which are also complemented by monthly journal clubs.
Fellows also have a unique opportunity to complement their research experience with a formal didactic component tailored to their individual needs and interests through the UT Southwestern Center for Translational Medicine (CTM) and Graduate School of Biomedical Sciences. The CTM offers several standalone courses (including both for-credit and audit options), certificate programs, and degree-granting programs supported in part by the NIH (NCATS CTSA grant mechanism) for students to gain additional training and skills for planning, conducting, and critically interpreting both clinical and translational research. The CTM also offers additional Socratic seminars showcasing research efforts throughout campus along with assistance and resources for writing manuscripts and grant proposals (including both K and R (SOAR) grant-writing workshops) to facilitate career development. Furthermore, the NIH requirement for completing training in the Responsible Conduct of Research (RCR) can be fulfilled through the CTM.
Additional seminars and lectures are held on campus throughout the year, including an oncology series hosted at the Harold C. Simmons Comprehensive Cancer Center. Additional conferences available to the fellow include weekly renal cell carcinoma (RCC) research conferences and a multidisciplinary monthly RCC tumor board, held within the framework of the Kidney Cancer Specialized Program of Research Excellence (SPORE) designation awarded to UT Southwestern by the NIH. Genitourinary Disease-Oriented Team (DOT) meetings are also held twice per month to review additional challenging genitourinary patient cases as well as ongoing and upcoming clinical trials. The Department of Urology Grand Rounds conference is held every week, and fellows have the opportunity to attend additional didactics for residents (pre-operative case conferences and core curriculum conferences) to their discretion/interest.
Basic Science Research Opportunities
The fellow has the opportunity, but no obligation to immerse him/herself in a basic science project through the multiple resources available at our institution. These include the Kidney Cancer Program, one of two kidney Specialized Program of Research Excellence (SPORE) awards in the country, and a multitude of well-funded laboratory opportunities at the Harold C. Simmons Cancer Center and within the urology department. Any of these are options for basic science research for the fellow. Below are links to specific labs with a pre-existing urologic oncology focus, but the fellow is free to seek out other opportunities.
Lab Opportunities
Clinical Research Opportunities
The fellow may seek to focus on clinical or translational work to augment or replace basic science research. The urology department at UT Southwestern has extensive pre-existing longitudinal databases and access to large national administrative databases to probe and answer interesting clinical questions. Additionally, the department provides full support for institutional review board approval and assistance in early phase clinical trial design. Fellows will be guided in their clinical research by world-renowned faculty to ensure productivity. Fellows will have the opportunity to present their findings at numerous academic conferences including the American Urological Association, South Central Section, Genitourinary American Society of Clinical Oncology (GU-ASCO), ASCO, and the SUO annual meetings.
Clinical Year
During the 2nd year, the fellow will be immersed fully in the breadth of clinical opportunities available at UT Southwestern Medical Center and affiliated institutions. The primary focus of the clinical year will be the development and refinement of clinical and surgical skills. Fellows will be expected to spend 4 days in the operating room and 1 day in clinic each week. To optimize exposure and training, the fellow will have the opportunity to operate at all 4 hospital sites, each of which offer unique advantages for education and experience. Case assignment will be made by the fellow, under the supervision of the program director to ensure maximum benefit. The goal is to implement progressive and graded patient care responsibility such that by the end of training, the fellow will be able to safely and competently perform all major urologic oncology cases. Additionally, the fellow will have the opportunity to join our colleagues in radiation oncology and medical oncology in clinic to get first-hand knowledge of interdisciplinary urologic oncology care. There is no mandatory 'call' and all clinical activities are expected to provide educational value to the fellow.
Former Urologic Oncology Fellows
Rashed Ghandour, M.D. (2018-2020)
Current Fellow
Yuval Freifeld, M.D. (2017-2019)
Current Fellow
Solomon Woldu, M.D. (2016-2018)
UT Southwestern Medical Center
Laura-Maria Krabbe, M.D. (2015-2018)
Muenster University (Germany)
Ryan Hutchinson, M.D. (2015-2017)
UT Southwestern Medical Center
Ahmed Haddad, M.D. (2013-2015)
University of Louisville
Bishoy Gayed, M.D. (2012-2014)
University of Pittsburgh
Oussama Darwish, M.D. (2011-2013)
University of Buffalo
Ramy Yaccoub, M.D. (2010-2012)
University of California, Irvine
Nicholas Cost, M.D. (2009-2011)
University of Colorado
Academic Curriculum
| | | |
| --- | --- | --- |
| Urology Grand Rounds | | Every Wednesday Morning |
| Urology Core Curriculum Conference | Lectures given by faculty to prepare for in-service and cover didactics. Aimed at residents but can be attended by fellows. | Every Tuesday Afternoon |
| Urology Preoperative Conference (resident run) | Resident run discussion conference | Every Tuesday Afternoon |
| RCC Conference | Bi-monthly research and case conference | 2nd and 4th Monday Afternoon |
| Disease Oriented Team Case Conference | Monthly multi-disciplinary case conference focusing on prostate, bladder, and testicular cancer | 2nd Thursday Afternoon |
| Disease Oriented Team Trial Conference | Monthly review of on-going and perspective clinical trials | 4th Thursday Afternoon |
| Urologic Oncology Journal Club | Relaxed discussion of important research publications among urologic oncology faculty and fellows | Monthly |
| Urologic Oncology Didactics Lecture Series | Monthly lecture series put on by urologic oncology fellows to the faculty that covers a comprehensive review of urologic oncology over the course of two years | Monthly |
Evaluations
All faculty who work with the fellow will have the opportunity to provide feedback as necessary. The program director will meet with the fellow twice yearly to provide formal evaluation and discuss the fellow's progression. The fellow will be expected to take the Oncology Knowledge Assessment Test (OKAT) each year of fellowship to gauge his/her knowledge base and identify areas of improvement.
Living in Dallas
DFW is a large, cosmopolitan "metroplex" of nearly 7 million people. Living options vary from high-rises downtown to quiet suburban single-family homes, and everything in between. Despite the popularity of the city, Dallas remains affordable compared to other major metropolitan cities. It boasts two convenient airports (DFW and Love Field), numerous dining (more restaurants per capita than NYC!), and entertainment opportunities including all four major-league sports teams and world-renowned music venues such as the Winspear Opera House and Myerson Symphony Center.