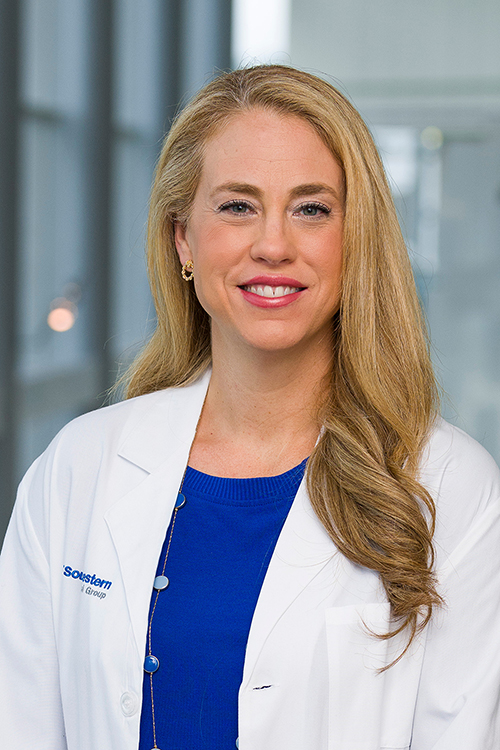 Melissa Kirkwood, M.D., Professor of Surgery, is Chief of the Division of Vascular and Endovascular Surgery at UT Southwestern Medical Center.
She joined the UT Southwestern faculty in 2011.
Dr. Kirkwood's clinical interests include all areas of vascular surgery, as well as endovascular therapies and lower-extremity bypass aimed at treating peripheral vascular disease (PVD) and salvaging limbs.
Her research interests include radiation dose control, iliac artery aneurysms, simultaneous thoracic and abdominal endovascular aortic repair, and functional outcomes of limb revascularization for PVD.
"Vascular surgeries are technically challenging, and I enjoy staying current with all the new innovations, devices, and minimally invasive procedures that are available so that I can bring the absolute best health care to my patients," she says.
"I am very invested in the health of my patients and the relationships I develop with them. I share in their joy when I can help them get relief from their symptoms. UT Southwestern enables me to provide that relief by offering all aspects of state-of-the-art vascular care."
In addition to her work with patients, Dr. Kirkwood's researches radiation safety.
"All of the endovascular procedures we perform as vascular surgeons require radiation and I study ways to lower the radiation dose to patients and operators during complex endovascular procedures," she says.
She recently presented her research regionally and nationally and has written book chapters and vascular surgery board questions on this topic.