Clinical training is centered about three main teaching sites: Parkland Memorial Hospital, University Hospitals, and Dallas VA Medical Center. The various sites allow our fellows to receive extensive training with diverse patient populations in different practice settings.
Parkland Memorial Hospital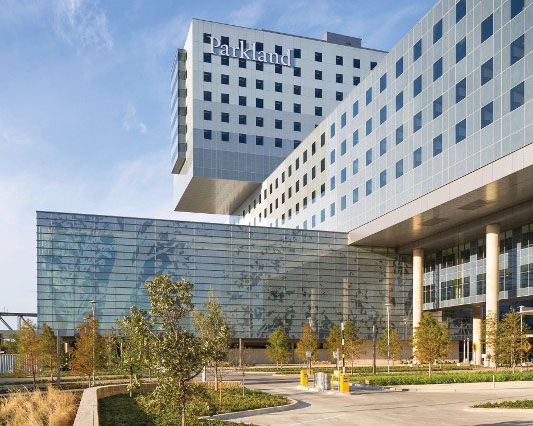 Parkland Health & Hospital System first opened its doors in 1894 and has always served the indigent population of Dallas County. It is now one of the largest public hospital systems in the country. Since the initial affiliation of the Medical School with Parkland in 1940s, the county hospital has provided an amazing spectrum of pathology in which to serve those in need and to learn. Regardless of one's discipline, the clinical experience at Parkland is simply tremendous. The new hospital, which was completed in 2015, has 862 beds and is equipped with the latest in medical technologies. Services include a Level I Trauma Center and the second-largest civilian burn center in the U.S.
University Hospitals
William P. Clements Jr. University Hospital and Zale Lipshy Pavilion – William P. Clements Jr. University Hospital make up our university practice, with the bulk of our clinical activity occurring in the former hospital. Clements was newly constructed in 2014 and carries 460 beds. It serves as a tertiary referral center for complex cases and is recognized as a leading center for healthcare in North Texas.
Dallas Veterans Affairs Medical Center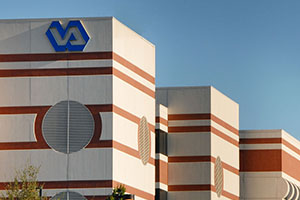 The Dallas Veterans Affairs Medical Center is the central piece of the VA North Texas Health Care System, the VA's second largest health care system in the country, and serves veterans in 38 Texas counties and two counties in southern Oklahoma.