The Nephrology Division at University of Texas Southwestern Medical Center is dedicated to the triple mission of delivery of expert care and consultation in kidney disease, education of trainees to the highest distinction, and research aimed at the acquisition of new knowledge to advance our understanding of kidney biology and the pathogenesis and treatment of renal disease. Our faculty is comprised of internationally renowned clinicians and scientists, and our trainees have gone on to achieve success at the highest levels of medicine.
We continue the legacy of Dr. Donald Seldin and his commitment to the principle that the three missions of academic medicine must sustain each other. As a team, our division of master clinicians, educators and scientists work together to uphold this mission.
Patient Care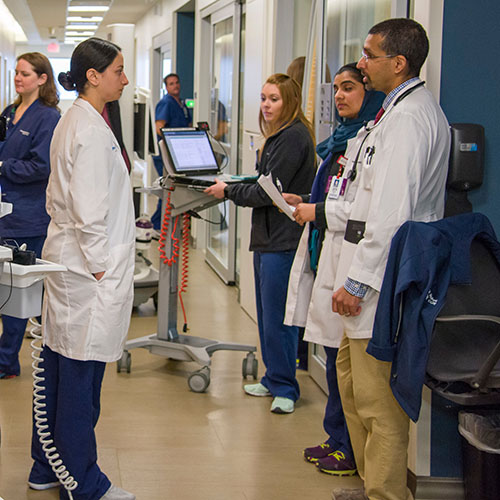 We have long proudly cared for the people of Dallas at Parkland Hospital, and serve our veterans at VA North Texas. We provide quaternary referral and care at Clements University Hospital for patients in North Texas and all over the country. Come explore our clinical operations!
Research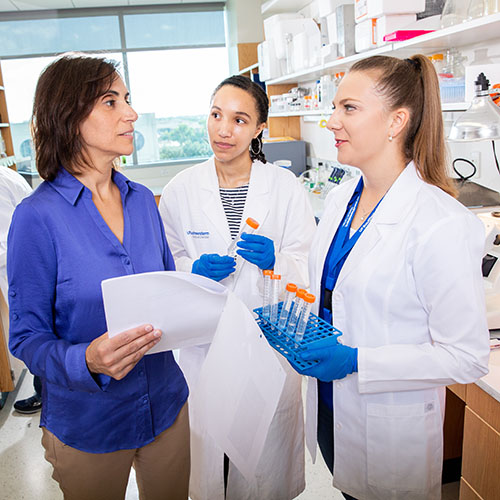 Our basic science laboratories explore and illuminate development, biology and pathobiology. Our clinical research includes metabolic human studies, population-based research as well as clinical trials to help lead discovery on multiple levels with synergistic bidirectional translation. We are fully dedicated to search for ways to better improve the health and lives of our patients. Come see how we can make a difference.
Education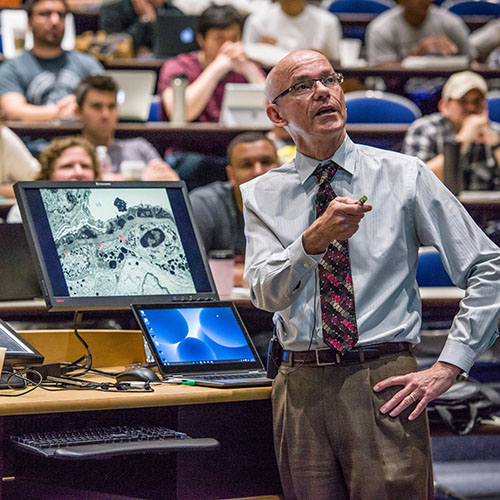 Through their training at UTSW, our graduates excel in their chosen area of nephrology - general nephrology, combined nephrology-critical care, renal transplant, or research in clinical, translational and basic science through our NIH T32 Training Grant. Our robust training infrastructure and devoted educational staff and faculty provide the framework for success in all avenues of renal medicine. Check out our fellowship program!