Hospice and Palliative Medicine Fellowship Program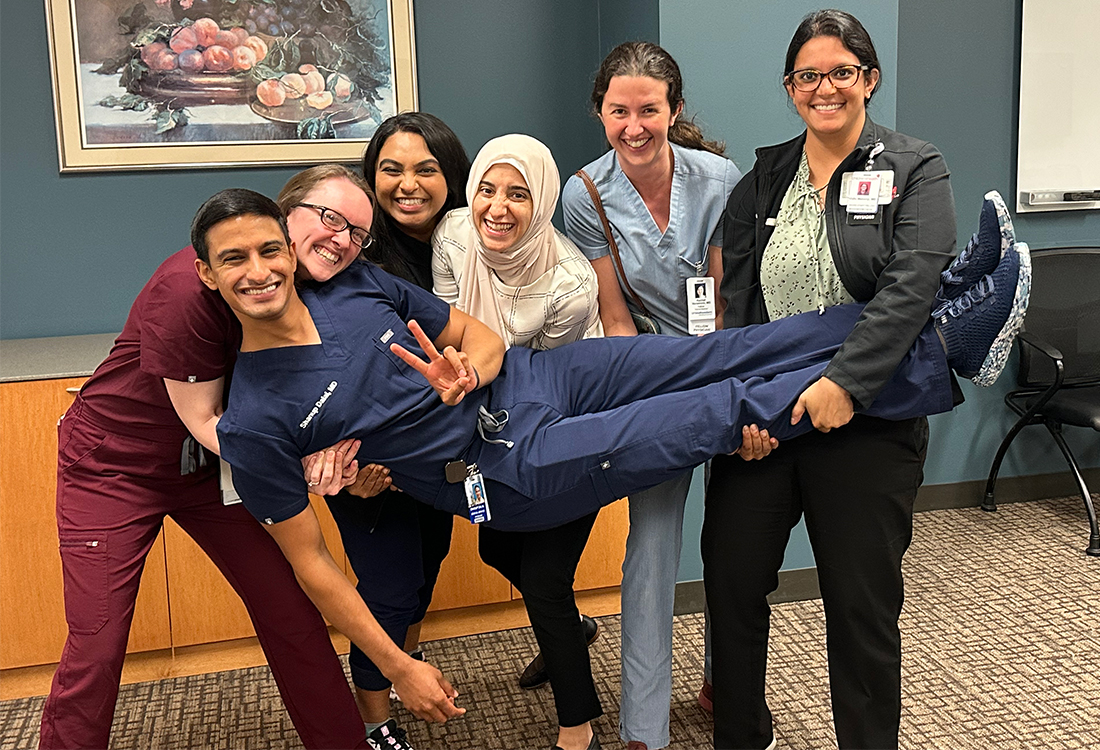 Mission Statement
Our mission is training fellows from diverse backgrounds to become outstanding Academic Palliative Medicine Physicians with the skills to conduct clinical research, teach the next generation of residents and fellows, and provide exemplary care to patients from all backgrounds, especially those from underserved and culturally diverse populations.
Overall Goals and Objectives
Our goal is to train outstanding Academic Palliative Medicine Physicians (clinicians, educators and researchers) and Hospice Medical Directors from diverse backgrounds to serve both adult and pediatric populations. Fellows will develop expertise in the management of all factors that contribute to the suffering of the patient and the patient's family across a full range of patients, families, and care settings. Graduates will be proficient in facilitation of medical decision-making and skilled at management of pain and non-pain physical symptoms associated with cancer and other serious and complex illnesses. Fellows will operate within mature interdisciplinary teams, and will be trained in the cultural, spiritual, religious, and existential aspects of palliative medicine, as well as the pragmatic fundamentals of operating within and across health delivery systems. We will be distinguished by diversity of training sites, stable interdisciplinary teams, formal, interactive training in communication skills and didactic presentations, and will provide particular emphasis on care of under served and culturally diverse populations.
Tracks Our Program Offers
Campus Tour
Life in Dallas
Follow us on Twitter