The Endocrinology, Diabetes and Metabolism Fellowship is a comprehensive two-year training program (with an optional third year) that combines start-of-the-art clinical training - both inpatient and outpatient - with innovative research opportunities. The Endocrinology Division at UT Southwestern has a rich tradition of excellence in research, scholarship, clinical practice, and in the application of new knowledge to improve the health of patients. The history of our endocrine division dates back more than 60 years, and the graduates of our fellowship program are recognized leaders in the field of endocrinology. We currently have more than two dozen dedicated faculty members actively involved in the clinical training of our fellows, many of whom also serve as research mentors.
Our Mission
Our mission is to train the next generation of endocrinologists and impart our excitement and enthusiasm for clinical endocrinology and research to our diverse group of fellows. Our fellows develop clinical, research and leadership skills needed to face the challenges and opportunities that await them after graduation and succeed in their future careers. Our dedication to the core areas of education, discovery, and healing also form the foundation of UT Southwestern's mission.
A Unique Training Environment
Clinical Training
Our clinical training is centered at three major teaching sites: Parkland Memorial Hospital and its outpatient clinic, William P. Clements Jr. University Hospital and its affiliated clinics, and the Dallas Veterans Affairs Medical Center and its outpatient clinics. Each offers a unique exposure to diverse patient populations and clinical pathology across the breadth of the field of endocrinology.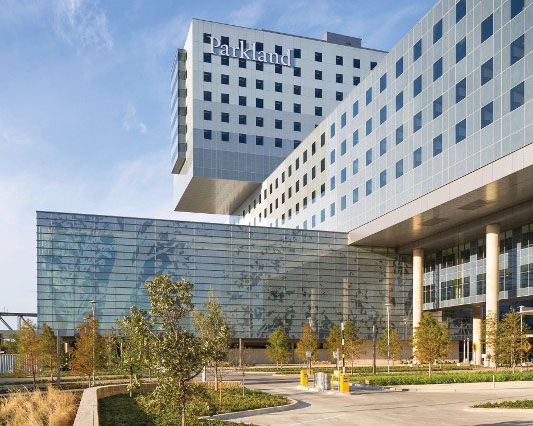 Parkland Health & Hospital System is a primary teaching site for our fellowship and one of the largest public county hospitals in the nation. Since opening in 1894, it has served the diverse Dallas County population with distinction. From its initial affiliation with UT Southwestern Medical School in the 1940s, it has also provided a spectrum of clinical pathology for trainees at every level and discipline in medicine.
At Parkland, our fellows manage a variety of common and rare endocrine conditions and offer specialized evaluation and treatment. Our fellows participate in dedicated outpatient diabetes and endocrinology continuity clinics during their two years of training.
Parkland Hospital is the primary site for inpatient diabetes training for our fellows. The Parkland Hospital building, completed in 2015, includes a Level 1 Trauma Center, the second-largest civilian burn unit in the U.S., the largest (busiest) emergency room in the U.S., and one of the busiest obstetrics services in the world
Clements University Hospital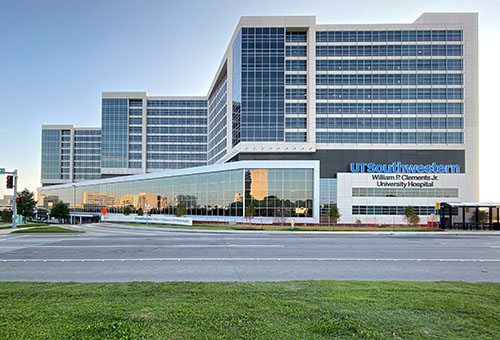 William P. Clements Jr. University Hospital and Zale Lipshy Pavilion together constitute the tertiary referral, university hospitals of UT Southwestern Medical Center. UT Southwestern has been named the No. 1 hospital in the Dallas-Fort Worth area by US News and World Report for six consecutive years.
Zale Lipshy Pavilion is a unique setting that provides rehabilitation care for patients with neurologic and orthopedic diseases. Clements University Hospital is a nationally recognized center for solid-organ transplantation in the U.S.
The University Hospital is our primary inpatient endocrinology consult service where our fellows treat and diagnose a spectrum of inpatient endocrine diseases and pathologies.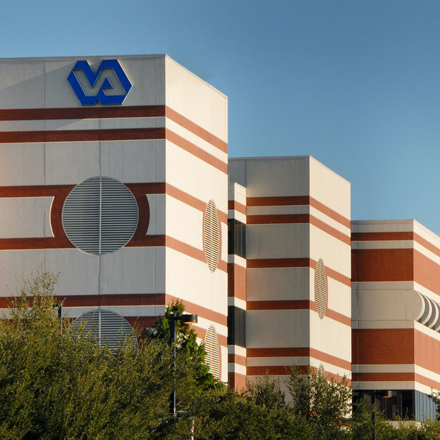 The Dallas Veterans Affairs Medical Center is the centerpiece of the VA North Texas Healthcare System, the second-largest VA health system in the nation, serving more than 100,000 veterans in the region. The hospital has 289 acute care beds as well as a large spinal cord injury unit and on-site community living center. Our fellows provide care for inpatients with general endocrine and diabetes conditions and attend specialized clinics, including advanced diabetes technology and osteoporosis clinic.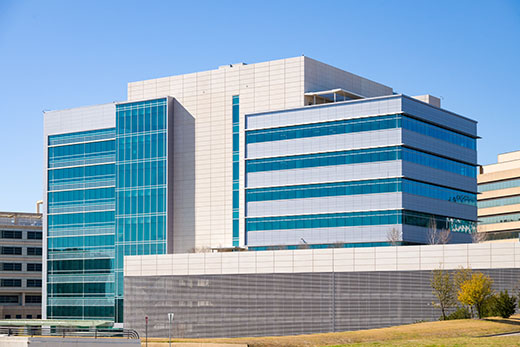 The West Campus Building 3 houses the subspecialty outpatient clinic for the faculty practice at UT Southwestern Medical Center. The Endocrinology clinic provides comprehensive outpatient endocrine care. This site includes specialized thyroid, gender care and weight wellness clinics in addition to general endocrinology and diabetes technology clinics. Collaborative care in this clinic includes diabetes education and podiatry. Each of the first-year fellows rotate through this clinic site, including sessions with our ambulatory clinical mentors, and in the second year, each fellow is assigned their own clinical mentor where they learn the nuances of outpatient endocrine care and consultation.
Additional Opportunities
Several additional training opportunities exist at UT Southwestern which our fellows may take advantage of. These include:
Clinical Scholars Program
Master's Degree in Public Health
What to Expect
Comprehensive and rigorous clinical training during the first year to prepare fellows for American Board of Internal Medicine (ABIM) subspecialty certification
In-depth training during the second year in a research project of the fellow's choosing
Solid preparation for a career in endocrinology
Attendance and presentation of student work at national meetings, and publication in high-quality, peer-reviewed journals
A collegial and supportive training environment where lifelong mentoring relationships and friendships are formed