Digestive and Liver Diseases Fellowships
Thank you for your interest in the Gastroenterology Fellowship at UT Southwestern (UTSW) Medical Center. We aim to prepare exceptional physicians for successful careers in gastroenterology and hepatology and to educate fellows to become expert clinicians and thought leaders in clinical and basic research.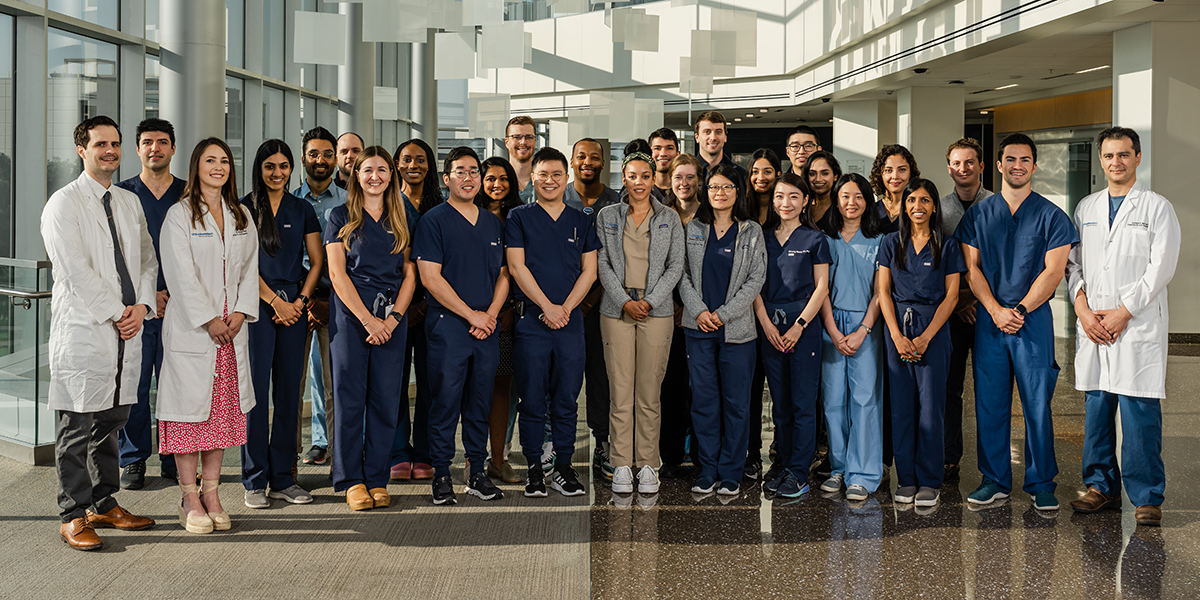 We are fortunate to have nationally and internationally renowned physicians and research investigators encompassing a wide variety of gastroenterological disease and the Division of Digestive and Liver Diseases, including 11 NIH-funded investigators and many others with active industry funding.
Our comprehensive training is comprised of clinical teaching, didactic instruction, and structured mentoring, throughout which our fellows have the opportunity to work closely with the faculty. We foster an educational environment in which the well-being and professional development of our fellows are highly valued.
Our program offers two distinct tracks – a 3-year Clinical Fellow Track and a 4-year Investigator Track. The Clinical Fellow Track trains physicians for an academic career as a clinician-educator or clinical researcher. The Investigator Track is more heavily focused on research, and not only trains physicians in clinical care and education but also provides rigorous training in research. Fellows participating in this track become part of the Division's NIH-funded T-32 NRSA Institutional Research Training. Research training for fellows may be basic or clinical and takes place in research laboratories or in conjunction with the Department of Clinical Sciences.
At UT Southwestern, our cutting-edge practice facilities include the newly built state-of-the-art William P. Clements Jr. University Hospital and Parkland Memorial Hospital. Please explore our website and contact us if you have any questions about our fellowship.
Thank for your interest in the UT Southwestern Fellowship Program. Please take the time to explore us in greater detail through the following links: