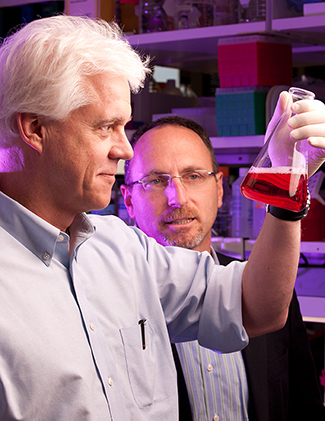 Technologies developed at UT Southwestern Medical Center can be commercialized through either licensing or the development of a new company (a startup). The Venture Development group is responsible for researching technologies suitable for entrepreneurial development and assists in developing startup companies based on those technologies.
"Partnerships between biotechnology companies and academic institutions, like the partnership between Exonics and UT Southwestern, are essential for translating innovative technologies from the laboratory into beneficial therapies for patients."
John Ripple, MBA
Chief Executive Officer, Exonics Therapeutics
Find out more about OTD in our latest annual report or feel free to contact us.