International Affairs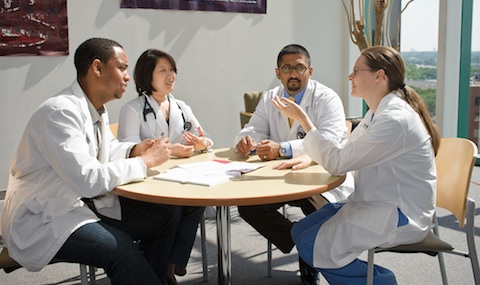 The Office of International Affairs strives to enhance and facilitate the academic, research, and clinical experiences of international students, trainees, faculty, and researchers at UT Southwestern Medical Center by:
Providing expert immigration services and timely and pertinent informational programs.
Serving as advocates for the UT Southwestern international population and as their liaison with institutional, local, state, and federal entities.
Advising faculty mentors and administrative personnel regarding visa sponsorship options.
Our services support UT Southwestern in attracting highly qualified international faculty, researchers, and students, contributing to campus diversity and internationalization.
All visitors participating in programs at UT Southwestern while on non-immigrant visas must have an appointment for an interview in our office on or before their first day of participation.
International Affairs Location
We're located on the third floor of the Biomedical Research Building, also known as the NL building on the North Campus (map). We are open 8 a.m. to 5 p.m. Monday–Friday.
Physical Address: 6000 Harry Hines Blvd., Dallas, TX 75390-9011
Mailing Address: 5323 Harry Hines Blvd., Dallas, TX 75390-9011