Alzheimer's Disease Center
We are dedicated to finding ways to treat and prevent Alzheimer's disease - a devastating illness that is predicted to rise to 12 million cases by the year 2030. We strive to educate people with Alzheimer's and their loved ones about the research, treatment, and support available here.
Help Us Find a Cure
The ADC has a strong research focus and conducts studies on brain changes related to healthy aging, mild cognitive impairment, Alzheimer's and other disorders. We could not conduct research without the support of volunteers. If you would like to take part, please fill out this brief form.
Learn how the excellent staff and physicians at the ADC helped a Dallas couple prepare for a future with Alzheimer's.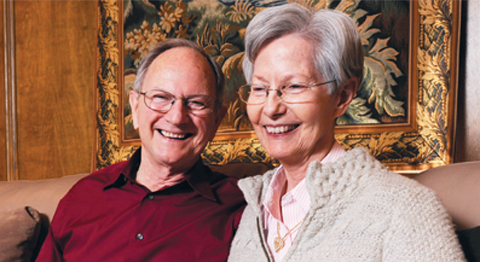 Latest News
Through the generous support of the Winspear Family Center for Research on the Neuropathology of Alzheimer's Disease, the Alzheimer's Disease Center at UT Southwestern is providing videos of all lectures from its symposium "Vascular Mechanisms in Alzheimer's Disease and Neurodegenerative Disorders."