Joan Conaway, Ph.D., named President-Elect of leading scientific society
UT Southwestern's Vice Provost and Dean of Basic Research to lead American Society of Biochemistry and Molecular Biology; Professor of Molecular Genetics appointed interim Treasurer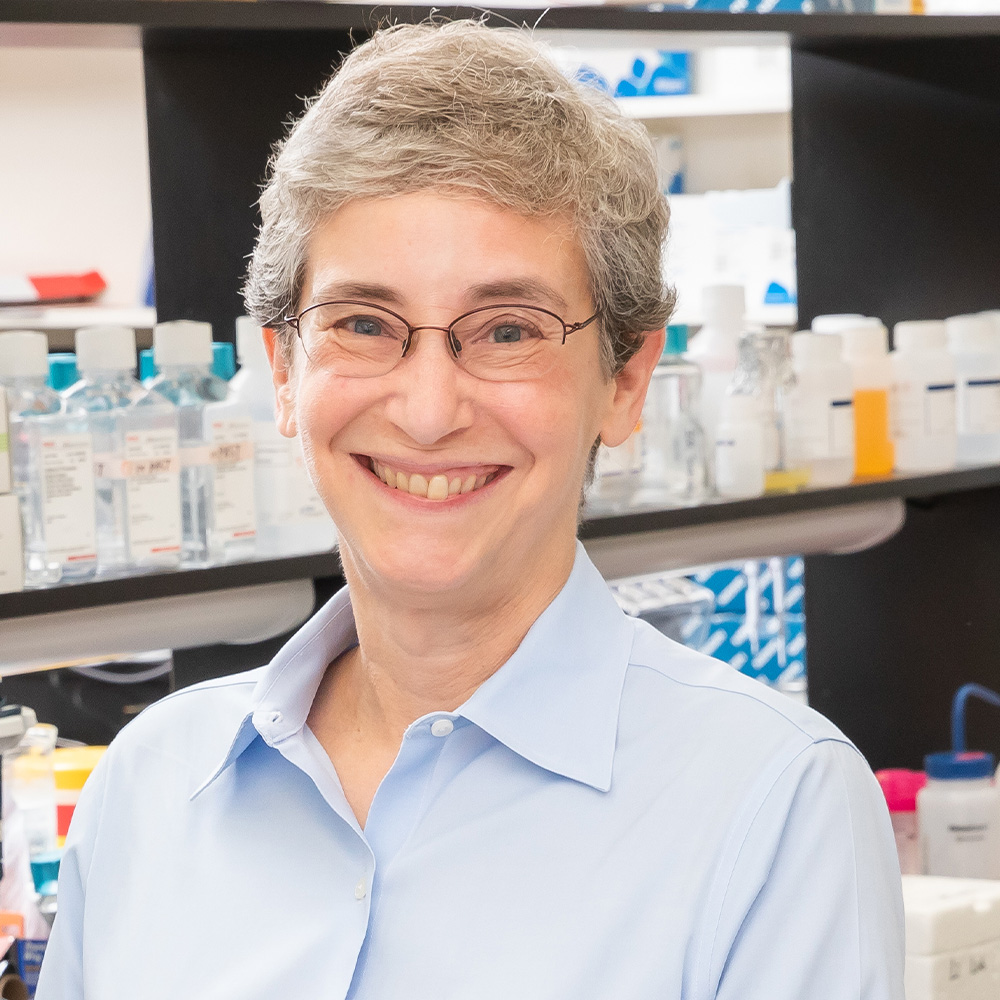 DALLAS – Aug. 17, 2023 – Joan Conaway, Ph.D., Vice Provost and Dean of Basic Research at UT Southwestern Medical Center, has been elected President-Elect of the American Society of Biochemistry and Molecular Biology (ASBMB), one of the largest scientific societies in the world.
"This is an incredible way for me to give back to a society that has supported me since my earliest days as a scientist," said Dr. Conaway, Professor of Molecular Biology.
Throughout her career, Dr. Conaway has held several roles at ASBMB including as a speaker and organizer of annual meetings, as an editorial board member and associate editor of the society's flagship publication, Journal of Biological Chemistry, and most recently as a member of the society's finance committee and on its Council as Treasurer.
For the next four years – one as President-Elect, two as President, and then another as Past-President – Dr. Conaway will serve on ASBMB's Council overseeing the day-to-day management of the society. As President, she will work closely with ASBMB member committees and staff responsible for many of the society's activities, including its publications and meetings programs; advocacy for the biological sciences in Congress, the National Institutes of Health, and the National Science Foundation; educational and professional development offered to students and the society's members; and efforts to increase diversity, equity, accessibility, and inclusion for biochemists and molecular biologists of all backgrounds.
Dr. Conaway explained that ASBMB is undergoing significant change. Its journals, which in the past helped to fund many of the society's activities, recently switched to an open-access publishing model that necessitates an adjustment in the society's financial structure. In addition, ASBMB will need to select a new executive director as its current leader is retiring at the end of 2023.
"With long experience with ASBMB, I hope to be a steady hand during this time of transition and work with the Council, ASBMB leadership, and members to sustain and grow the society as it advances further into its second century," she said.
Dr. Conaway joined UT Southwestern in 2021 from the Stowers Institute for Medical Research in Kansas City, Missouri, where she served as an investigator and held the Helen Nelson Distinguished Chair. Previously, she was an Associate Investigator at the Howard Hughes Medical Institute and served as the interim head of the Program in Molecular and Cell Biology at the Oklahoma Medical Research Foundation. Over the span of 30 years, her laboratory has significantly advanced scientific understanding of transcription, the process by which the DNA of chromosomes is copied into RNA.
Dr. Conaway is a member of both the National Academy of Sciences and the American Academy of Arts and Sciences. UT Southwestern, where she leads basic research, is the top-rated public institution and No. 3 among global health care institutions for published research in the 2023 Nature Index.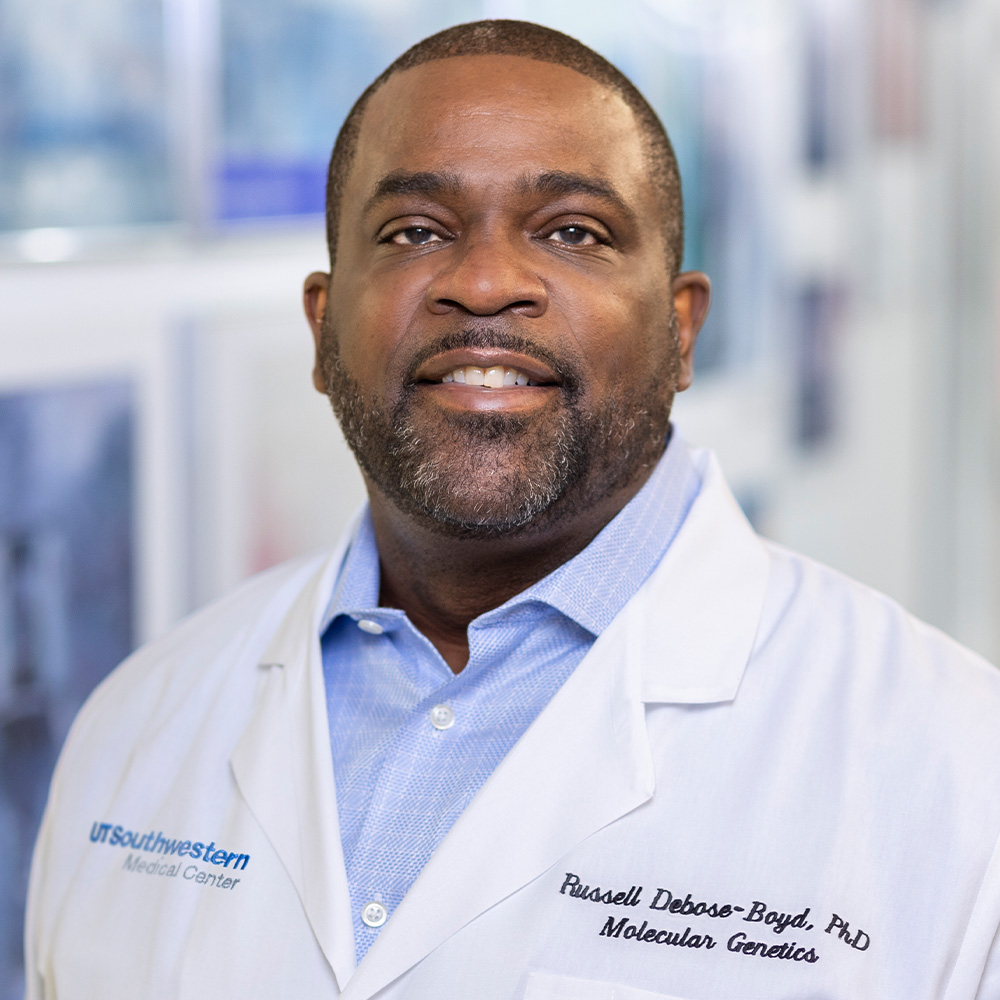 In addition to Dr. Conaway's election, Russell DeBose-Boyd, Ph.D., Professor of Molecular Genetics at UT Southwestern, was appointed interim Treasurer for ASBMB. As Treasurer, he will be an ASBMB Council member and chair the society's Finance Committee, which works with ASBMB staff to make budgetary and investment recommendations to the Council. Dr. DeBose-Boyd has served since 2018 on the Finance Committee for the society and is a mentor for the ASBMB Maximizing Opportunities for Scientific and Academic Independent Careers (MOSAIC) K99/00 program. He will serve as interim Treasurer until July 2024. He was also elected to ASBMB's Nominating Committee.
The DeBose-Boyd laboratory at UT Southwestern focuses on feedback mechanisms that control the synthesis of cholesterol. In May 2023, he was elected to the National Academy of Sciences.
Founded in 1906, the American Society for Biochemistry and Molecular Biology (ASBMB) is an international nonprofit scientific and educational organization located in Rockville, Maryland. With over 10,000 members, it is one of the largest molecular life science societies in the world. ASBMB's mission is to advance science and scientific research, education, and the understanding of the molecular nature of life processes. It serves the scientific community through publications, meetings and events, advocacy, and education and professional development programs.
Dr. Conaway holds the Cecil H. Green Distinguished Chair in Cellular and Molecular Biology at UT Southwestern. Dr. DeBose-Boyd holds the Beatrice and Miguel Elias Distinguished Chair in Biomedical Science at UT Southwestern.
About UT Southwestern Medical Center
UT Southwestern, one of the nation's premier academic medical centers, integrates pioneering biomedical research with exceptional clinical care and education. The institution's faculty has received six Nobel Prizes, and includes 26 members of the National Academy of Sciences, 19 members of the National Academy of Medicine, and 14 Howard Hughes Medical Institute Investigators. The full-time faculty of more than 2,900 is responsible for groundbreaking medical advances and is committed to translating science-driven research quickly to new clinical treatments. UT Southwestern physicians provide care in more than 80 specialties to more than 100,000 hospitalized patients, more than 360,000 emergency room cases, and oversee nearly 4 million outpatient visits a year.