Skin conditions may indicate more serious rheumatic disease, UT Southwestern physician says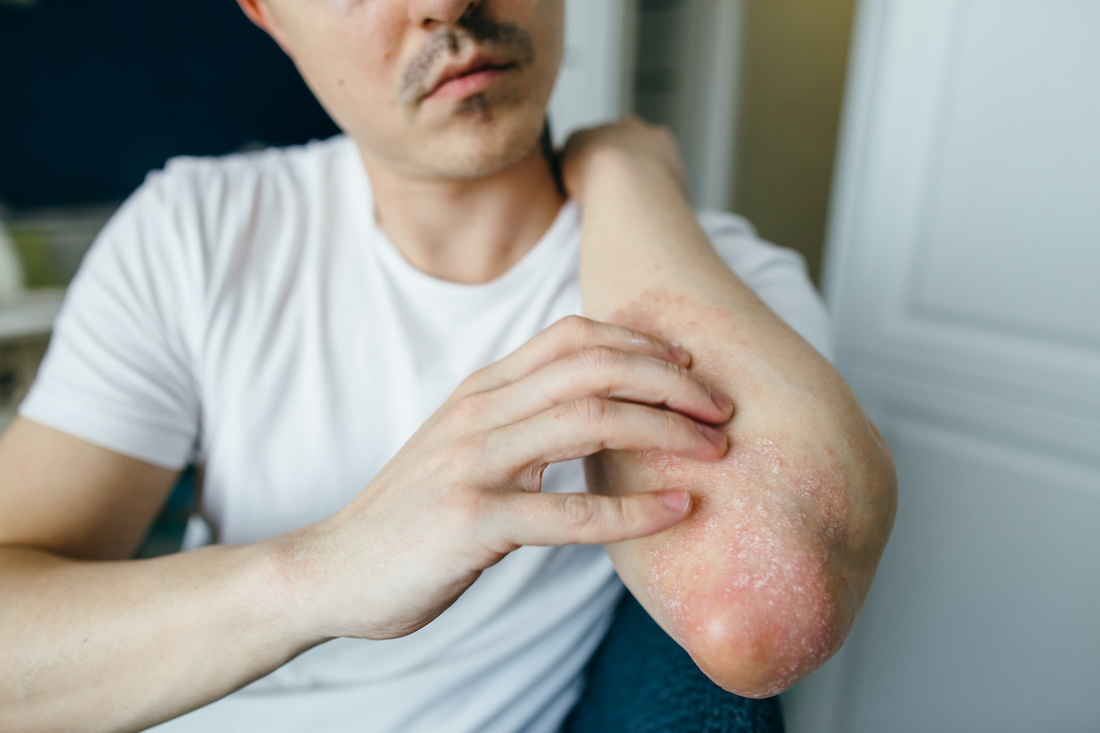 DALLAS – April 21, 2023 – While rheumatic diseases typically affect the joints, muscles, or ligaments, the first signs of a problem may appear on the skin. A UT Southwestern physician who specializes in rheumatology says it's essential to know what to look for.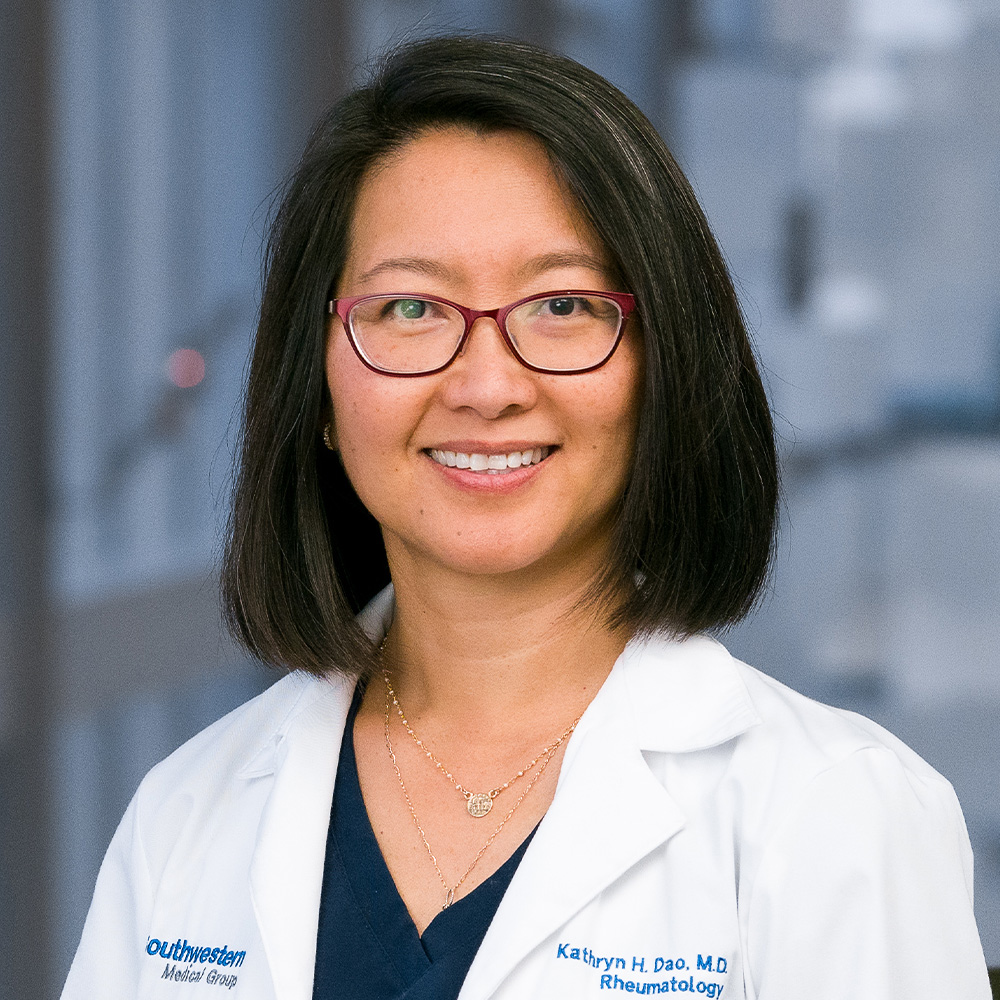 "Skin lesions can occur at any time," said Kathryn Dao, M.D., Associate Professor of Internal Medicine in the Division of Rheumatic Diseases at UT Southwestern. "If they are associated with an autoimmune disease, they will manifest when the disease is active. When autoimmune diseases are treated, the skin lesions will usually improve."
Dr. Dao recommends people see their doctor if skin lesions are painful or if they are experiencing other symptoms, such as fever, weight loss, diarrhea, or joint swelling. If there are no additional issues, she said, it is fine to monitor skin conditions to see whether they resolve on their own.
"If the lesions progressively get worse, patients should try to get in to see their doctor sooner for an evaluation," Dr. Dao said.
Most importantly, she said, people should avoid scratching skin lesions, which may worsen or cause an infection. Sun protection and regular skin checks are also encouraged.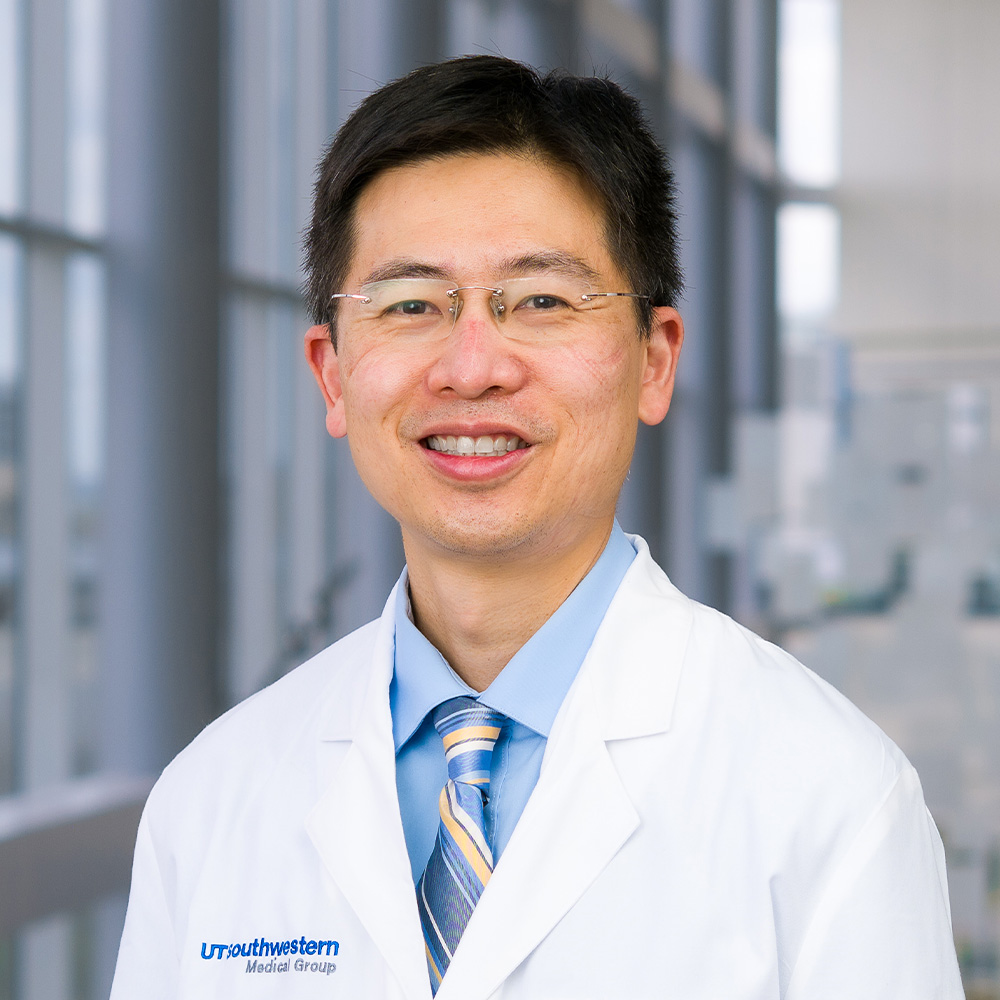 Dr. Dao and Benjamin Chong, M.D., Associate Professor of Dermatology at UT Southwestern, highlight some common skin problems that could indicate a more serious rheumatic condition:
Photosensitivity may be an early symptom of systemic lupus erythematosus (SLE) or dermatomyositis. Direct sun or ultraviolet light exposure could damage the skin. But with SLE, sun exposure might produce rashes, including those that are located on the bridge of the nose and cheekbones. Some lesions might look like ringworm with rough, red patches that may signal subacute cutaneous lupus. Damage might be permanent and could include scarring, hair loss, and lighter and darker skin in the cases of discoid lupus. With dermatomyositis, redness and itching might appear over the scalp, chest, neck, eyelids, hands, arms, and other areas exposed to the sun. Thickened, red plaques may also turn up on the knuckles. Patients are advised to use sun protection when outdoors, including wearing hats, long-sleeved shirts, and pants.
Red, raised, scaly, silvery, and itchy skin may be caused by psoriasis. Lesions could crop up on the scalp, elbows, and knees most often, but they might also show up on the face, armpits, back, belly button, groin, and buttocks area. Scratching could produce more lesions. With psoriasis, exposure to sunlight can help reduce lesions.
Raynaud's phenomenon is marked by sluggish blood flow, causing white, purple, or red coloring on extremities, including fingers, toes, ears, or nose. Cold or stress can sometimes act as triggers. To prevent issues, patients are advised to keep their extremities warm.
Painful, large, red nodules often located on the legs could be indicative of erythema nodosum, which is due to inflammation of the fatty layer of skin. This may be caused by an infection, drug reaction, pregnancy, or an autoimmune disease.
UT Southwestern is recognized as one of the nation's leaders in the clinical care and research of rheumatic diseases, including rheumatoid arthritis and systemic lupus erythematosus.
Dr. Chong holds the Anita C. Gilliam, M.D., Ph.D. Professorship in Dermatology.
About UT Southwestern Medical Center
UT Southwestern, one of the nation's premier academic medical centers, integrates pioneering biomedical research with exceptional clinical care and education. The institution's faculty has received six Nobel Prizes, and includes 24 members of the National Academy of Sciences, 18 members of the National Academy of Medicine, and 14 Howard Hughes Medical Institute Investigators. The full-time faculty of more than 2,900 is responsible for groundbreaking medical advances and is committed to translating science-driven research quickly to new clinical treatments. UT Southwestern physicians provide care in more than 80 specialties to more than 100,000 hospitalized patients, more than 360,000 emergency room cases, and oversee nearly 4 million outpatient visits a year.