UT Southwestern surgeon offers insight on elbow injuries among young baseball players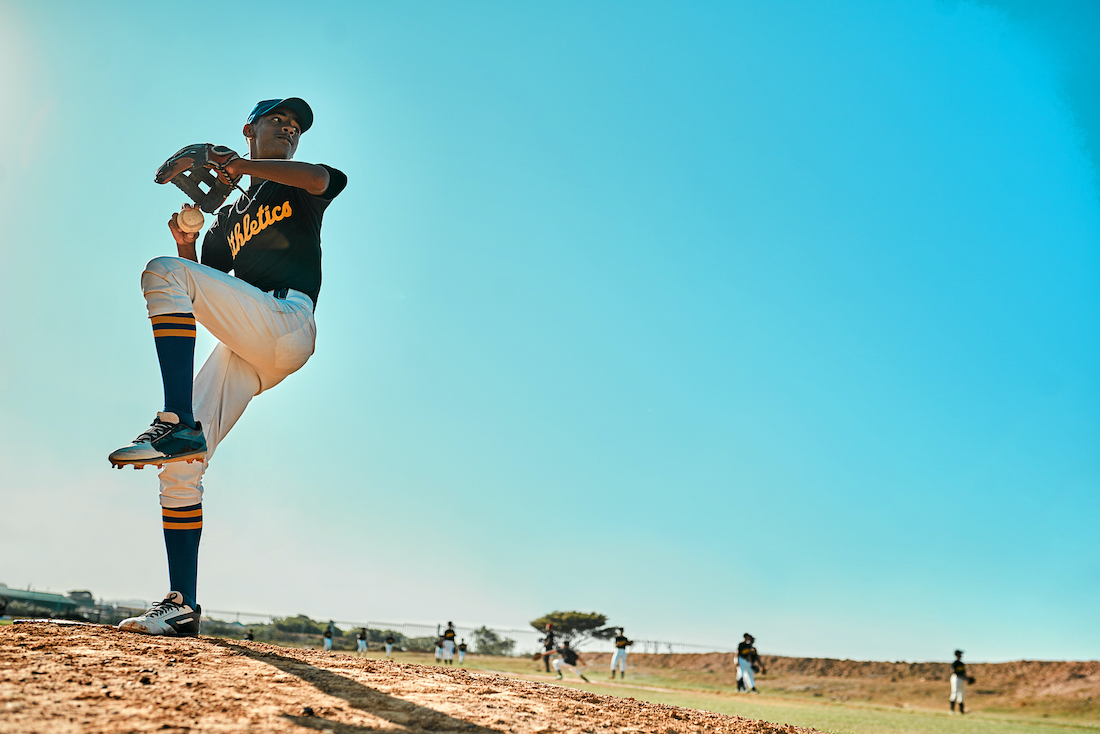 DALLAS – April 10, 2023 – Spring marks the arrival of baseball, and with it the risk of elbow injuries among young players.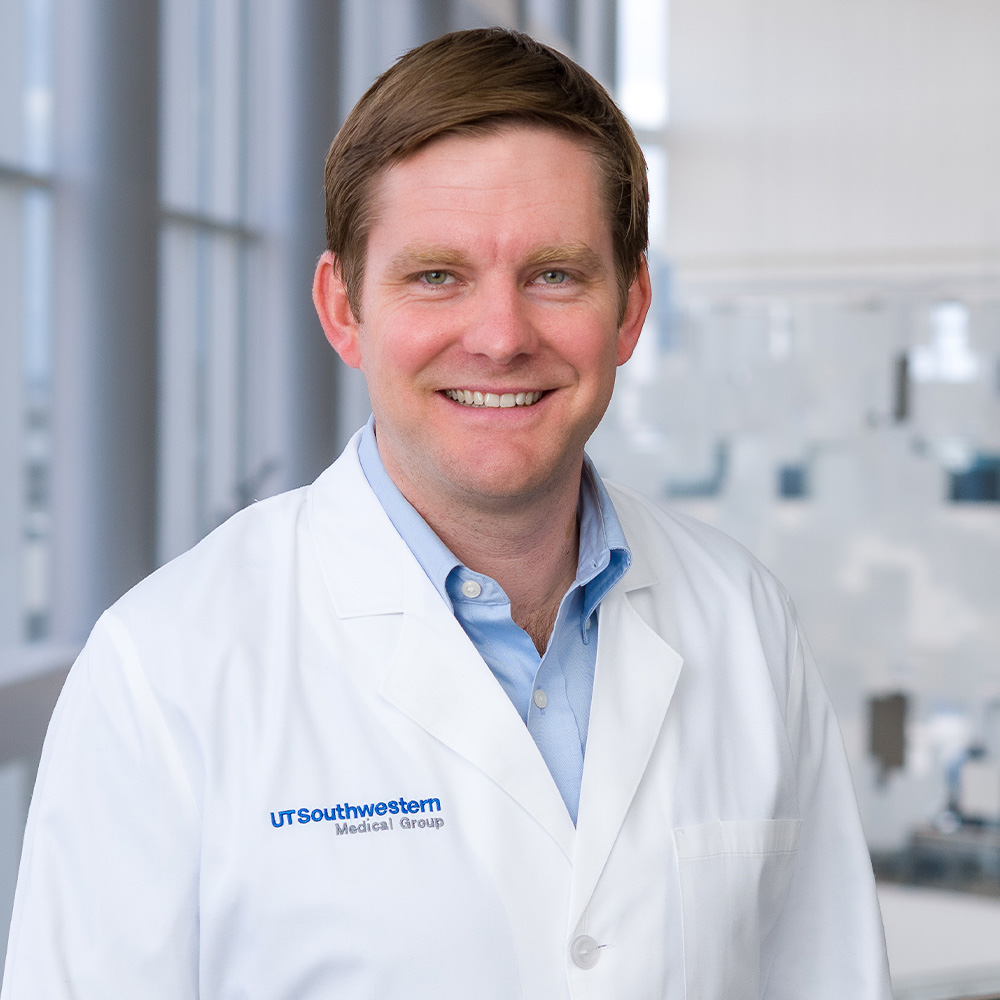 Tears or ruptures of the ulnar collateral ligament (UCL) are the most common elbow injury among baseball players from youth leagues to the major leagues, especially pitchers. The most severe cases require reconstructive surgery, commonly known as Tommy John surgery for the Los Angeles Dodgers pitcher who was the first to have the procedure in 1974.
To avoid damaging stress on the elbow, players, their parents, and coaches should carefully monitor playing time, said Nathan Boes, M.D., Assistant Professor of Orthopaedic Surgery at UT Southwestern Medical Center and Director of Sports Medicine for Parkland Health.
"Athletes 18 and younger should not pitch more than 100 innings in games during a calendar year," said Dr. Boes, who specializes in injuries involving the shoulder, elbow, knee, and hip. "And they should take four months a year with no competitive pitching."
The repetitive motion involved in pitching causes microtraumas to the UCL, which runs along the inside of the elbow and comprises three bands that connect the humerus bone (upper arm) to the ulna (the larger of the two forearm bones). Symptoms of UCL injuries include a popping sensation and/or swelling or irritation on the inside of the elbow; pain while throwing but not during regular activities; and numbness and tingling in the ring and pinky fingers.
Playing one sport and position year-round has led to an increase in these types of injuries among young athletes, Dr. Boes said.
"Parents and coaches should avoid youths' yearlong specialization in only baseball," he said. "Athletes should be encouraged to play multiple sports to give their arms a break during the offseason."
Almost 57% of UCL reconstruction surgeries in the U.S. involve 15- to 19-year-olds, and that number is increasing 9% each year. A recent study found that about 27% of 845 elite high school pitchers who threw for pro baseball scouts in showcase events went on to have reconstructive UCL surgery.
Dr. Boes urges parents whose children have elbow pain or trouble throwing to get them checked by an orthopedic or sports medicine doctor. Untreated injuries can cause complications including nerve damage and stress fractures. Diagnosis involves a physical exam, an X-ray or MRI, then treatment based on severity of the injury and goals for returning to competition.
Nonsurgical treatments for UCL injuries include rest, anti-inflammatory medications, ice, and physical therapy. Rehabilitation can take 12 or more weeks.
UCL repair surgery can treat some ligament tears through a small incision on the inside edge of the elbow. Patients usually can begin a supervised throwing program in about 10 weeks, Dr. Boes said, with a goal of returning to competition about six months after surgery.
Reconstructive surgery involves rebuilding the ligament by transplanting a tendon, usually from the patient's wrist. Recovery lasts up to a year, and about 90% of patients can return to their previous level of performance.
Young athletes who have these kinds of injuries should realize how serious they are and be patient while recovering, Dr. Boes said.
"There are many factors that go into rehabilitation after an elbow injury," he said. "Therapy can be used to address deficiencies in core and lower extremity strength, motion, balance, and overall mechanics. Athletes should use this rehab time to be making gains in these areas as well, which will enhance their arm recovery."
About UT Southwestern Medical Center
UT Southwestern, one of the nation's premier academic medical centers, integrates pioneering biomedical research with exceptional clinical care and education. The institution's faculty has received six Nobel Prizes, and includes 24 members of the National Academy of Sciences, 18 members of the National Academy of Medicine, and 14 Howard Hughes Medical Institute Investigators. The full-time faculty of more than 2,900 is responsible for groundbreaking medical advances and is committed to translating science-driven research quickly to new clinical treatments. UT Southwestern physicians provide care in more than 80 specialties to more than 100,000 hospitalized patients, more than 360,000 emergency room cases, and oversee nearly 4 million outpatient visits a year.
About Parkland Health
Parkland Health is one of the largest public hospital systems in the country. Premier services at the state-of-the-art Parkland Memorial Hospital include the Level I Rees-Jones Trauma Center, the only burn center in North Texas verified by the American Burn Association for adult and pediatric patients, and a Level III Neonatal Intensive Care Unit. The system also includes two on-campus outpatient clinics – the Ron J. Anderson, MD Clinic and the Moody Outpatient Center, as well as more than 30 community-based clinics and numerous outreach and education programs. By cultivating its diversity, inclusion, and health equity efforts, Parkland enriches the health and wellness of the communities it serves. For more information, visit parklandhealth.org.