Overview of Orthopaedic Surgery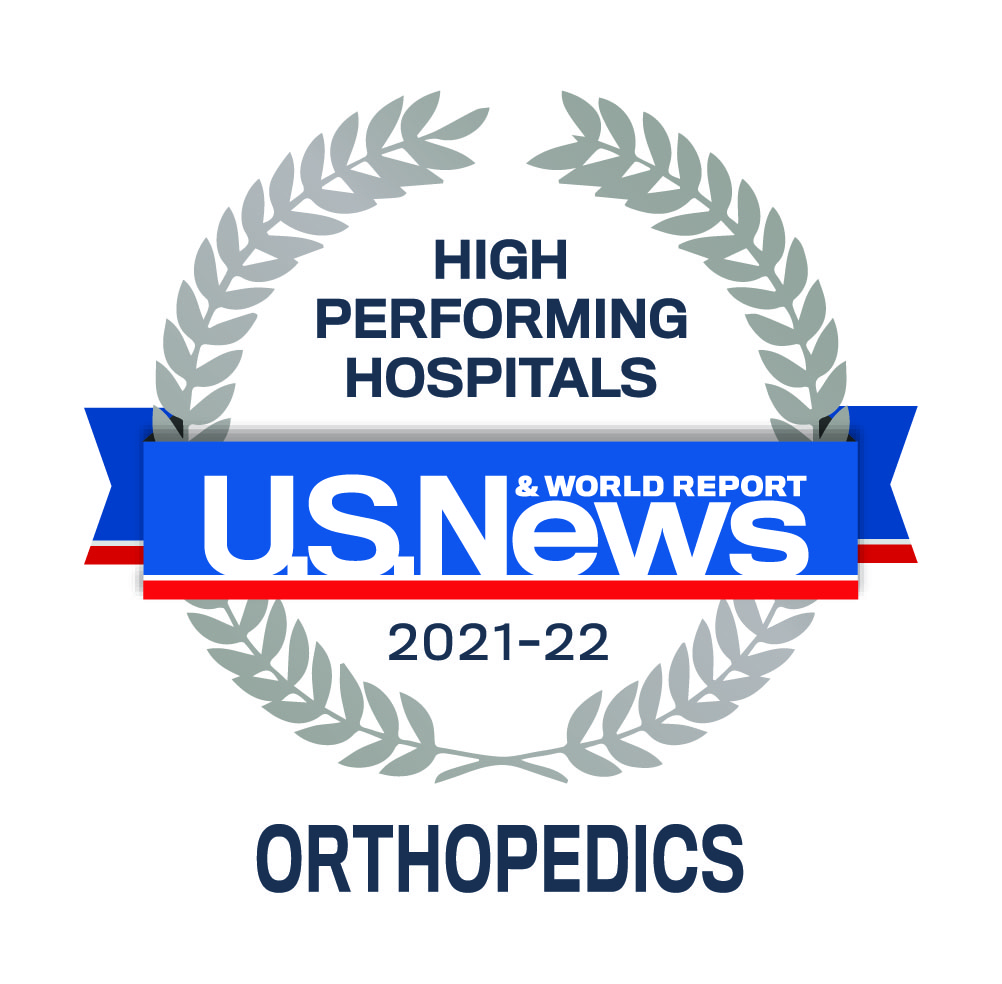 The primary mission of the Department of Orthopaedic Surgery is to provide the highest quality orthopaedic care with exceptional training, leadership, research and innovative care for patients with musculoskeletal problems. Orthopaedic surgeons provide both comprehensive surgical and nonsurgical care for a variety of conditions affecting the spine and all four extremities.
Our faculty members are recognized locally, regionally, nationally, and internationally for their expertise in treating orthopaedic conditions. The department has also gained a national reputation for training outstanding future orthopaedic surgeons as a part of graduate medical education.
Training programs focus on graduate, postgraduate, and continuing medical education. The Department hosts weekly didactic educational sessions and Grand Rounds for faculty, residents, and interested physicians from the community. During the course of the academic year, visiting professors are invited to share their expertise as well. Recent examples of visiting professors include:
Freddie Fu, M.D. (University of Pittsburgh)
James Ficke, M.D. (Johns Hopkins University)
Regis O'Keefe, M.D., Ph.D. (Washington University)
Peter Stern, M.D. (University of Cincinnati)
Richard Iorio, M.D. (Brigham and Women's Hospital)
Justin Bird, M.D. (MD Anderson)
Throughout the year, applied surgical anatomy is reviewed through lectures and dissection in the anatomy lab. Members of the department also participate in a variety of clinical and basic science research to include outcome studies.
The Department of Orthopaedic Surgery provides patient care at UT Southwestern Medical Center, Parkland Hospital, the Dallas VA Medical Center, Children's Health and Scottish Rite for Children.
UT Southwestern medical students interested in orthopaedic surgery may take clinical electives and research electives are available as well.
Areas of specialty include:
Diabetic Foot Reconstruction
Foot and Ankle Surgery
Geriatric Fractures
Hand Surgery
Hip and Knee Arthroplasty
Hip Preservation
Orthopaedic Oncology
Orthopaedic Trauma and Fracture Care
Shoulder and Elbow Surgery
Sports Medicine
Spine Surgery
Faculty members are involved in numerous research activities that involve outcomes research as well as translational research. Research is geared towards improving clinical care, guiding evidence-based care and creation of new methods to improve patient outcomes. Six Ph.D.'s have primary or joint appointments in orthopaedic surgery and their research involves on clinical care and research in the development of new therapies for patient-based problems.