UTSW pilots innovative tech to improve surgical skills, patient outcomes
OR Black Box brings multimedia perspective to traditional surgical reviews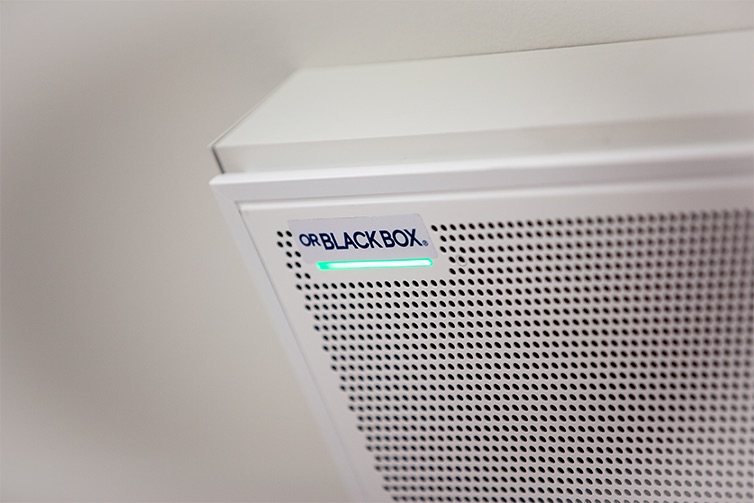 DALLAS – Sept. 11, 2020 – For more than a century, hospitals have relied on traditional conferences, surgical meetings, and case reviews to identify opportunities to improve training, quality, and patient outcomes. Now UT Southwestern Medical Center is adopting innovative technology to propel those reviews into a new era.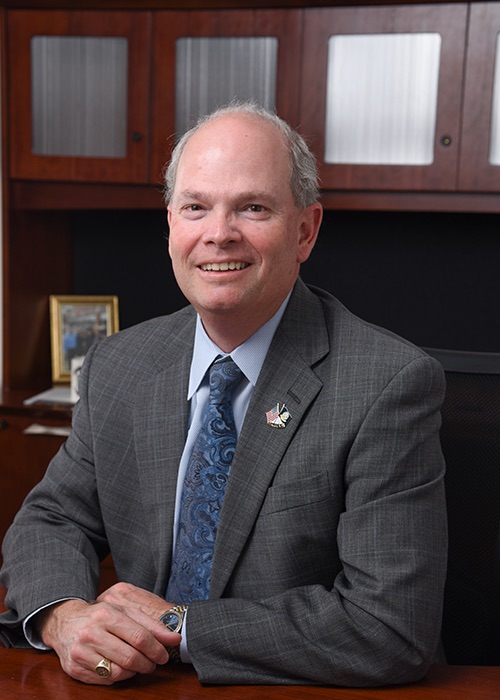 Last month, UT Southwestern became the second academic medical center in the U.S. to begin using "OR Black Box" technology to help fuse patient outcomes data with audio-visual tools to provide a more detailed analysis. The system advances opportunities to improve surgeons' skills, optimize surgical team orchestration, improve preparedness and efficiency in the operating room, and advance training for residents, fellows, and medical students.
"As an academic medical center, we are committed to constantly finding and implementing ways to improve outcomes for our patients and to educate our students in the very best practices," says William Daniel, M.D., vice president and chief quality officer at UT Southwestern. "We are a leader in quality improvement, and the OR Black Box is a safety innovation to help us improve surgical outcomes and efficiency."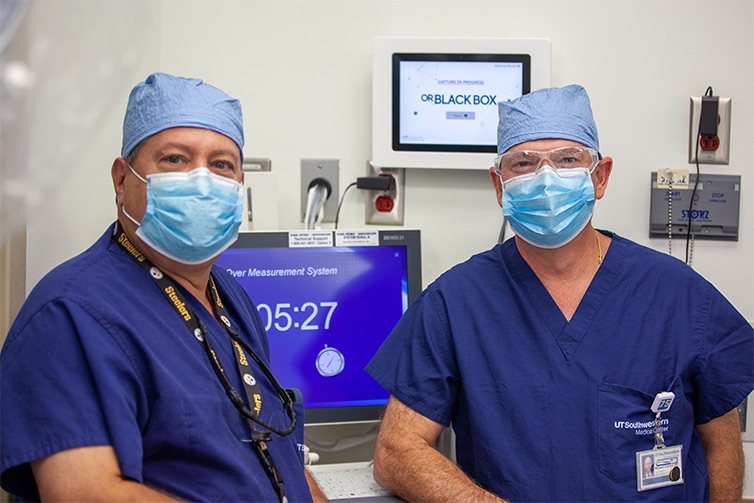 UT Southwestern spent the summer installing additional cameras and microphones across five operating rooms at its flagship William P. Clements Jr. University Hospital, which is currently being expanded. Recordings of surgeries, including data captured from patient monitors, is sent to Toronto-based Surgical Safety Technologies Inc. (SST), which uses a combination of artificial intelligence and specialty-trained analysts to provide enhanced safety evaluations on topics ranging from surgical efficiency to adherence to safety checklists and ready availability of needed surgical supplies. Multidisciplinary efficiency gains can help control the total cost of care and improve value.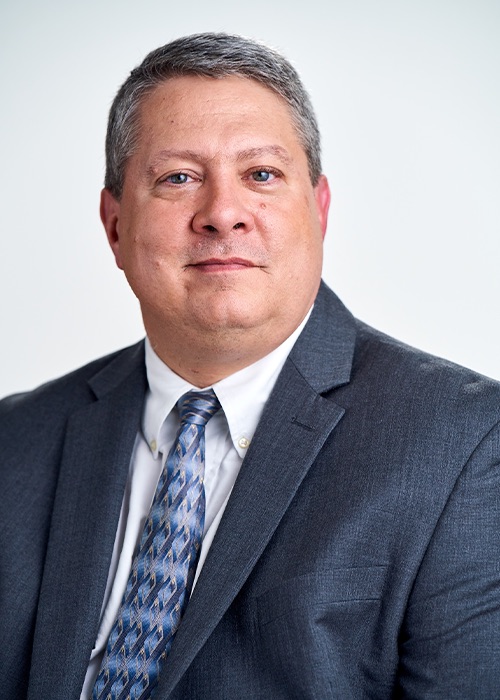 "The more we measure, the better our ability to improve outcomes," says Herbert Zeh, M.D., chair of UT Southwestern's nationally recognized department of surgery, which consists of eight divisions and the UT Southwestern Center for Minimally Invasive Surgery. "We've done a great job of improving mortality rates in surgery, but there are still complications and always room for improvements."
Zeh, an innovator and leader in pancreatic cancer whose surgical training includes The Johns Hopkins Hospital and a surgical oncology fellowship at the National Cancer Institute (NCI), has published numerous articles linking operating room performance to patient outcomes. "We know if the surgeon and the team perform better, the patient does better."
The encrypted data shared between UTSW and SST undergoes rigorous de-identification processes to protect patient privacy, and select review committees were established to examine the data and evaluate research proposals and studies for publications to share their findings in the medical literature.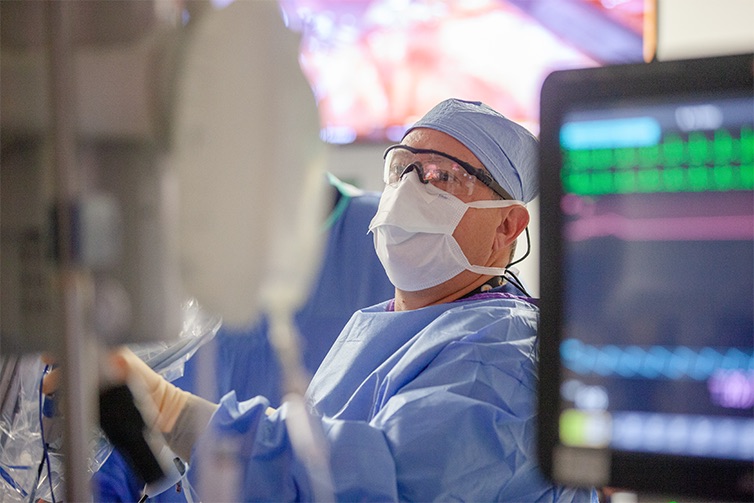 "The focus is not just on reducing errors, but also on deconstructing cases in which care was excellent, and trying to make the interactions that led to excellent care happen as reliably as possible, focusing on what we do right so we can make perfection our baseline," says Daniel.
The quality improvement project was launched in five ORs that focus on mostly robotic surgeries, which already provide a higher level of available data due to the laparoscopic cameras involved. The initial reviews cover a variety of disciplines including general surgery, HBP (hepato-pancreato-biliary) surgery, urology, gynecology, thoracic surgery, and otolaryngology – head and neck surgery.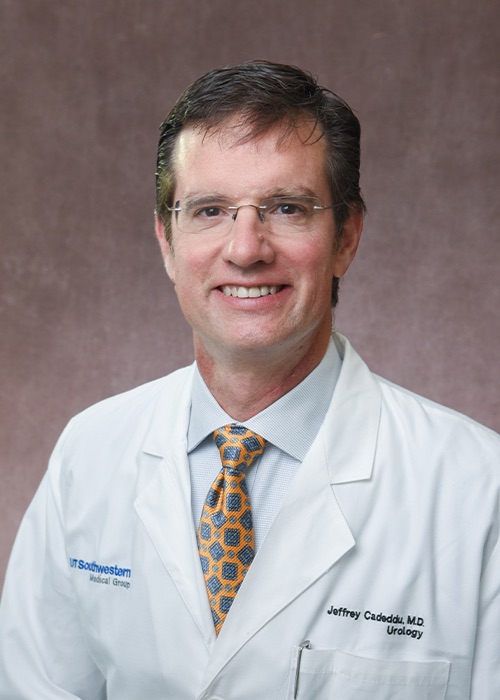 "Surgeons anticipate this technology will improve surgical performance by improving team dynamics and surgical training by allowing in-depth analysis of each step of a procedure with the goal of improving technique and efficiency," says Jeffrey A. Cadeddu, M.D., professor of urology and director of the UT Southwestern Clinical Center for Minimally Invasive Treatment of Urologic Cancer. Cadeddu has performed more than 4,000 robotic/laparoscopic procedures on the prostate and kidney and introduced a number of firsts in the minimally invasive surgical treatment of kidney cancer and kidney disease.
Effective team communication in the operating room is a key component in ensuring successful patient outcomes, says Priya Dandekar, associate vice president of surgical services and digestive diseases for UT Southwestern's Clements University Hospital. "This technology affords us the opportunity to identify ways that we can improve communication across the multidisciplinary team, but it also gives us the ability to identify teams that already have cohesive and effective team communication," she says. "With the help of this technology, we will be able to establish best practices that will be used to educate others."
UT Southwestern is nationally ranked by U.S. News & World Report among the top 50 medical centers in the nation in 10 specialties, including No. 13 for Cardiology & Heart Surgery, No. 17 for Neurology & Neurosurgery, No. 25 for Urology, No. 32 for Cancer, No. 34 for Pulmonology & Lung Surgery, No. 37 for Gastroenterology & GI Surgery, and No. 45 for Orthopedics. U.S. News also rated UT Southwestern high-performing in seven specialty procedures including abdominal aortic aneurysm repair, aortic valve surgery, colon cancer surgery, heart bypass surgery, and lung cancer surgery – bringing to 17 the number of nationally recognized specialties or procedures.
Additionally, UT Southwestern ranked fourth in the nation last year on Vizient Inc.'s patient mortality metric, and it holds the top five-star rating for overall quality from the federal Centers for Medicare & Medicaid Services, notes Daniel, a cardiologist who earned his M.D. at UT Southwestern Medical School in 1990. "Using the OR Black Box, we'll be able to understand so much more than we do now, and make surgery safer for our patients."
Cadeddu holds the Ralph C. Smith, M.D. Distinguished Chair in Minimally Invasive Urologic Surgery. Daniel is a Professor of Internal Medicine and holds the William T. Solomon Professorship in Clinical Quality Improvement at UT Southwestern Medical Center. Zeh is a Professor of Surgery and holds the Hall and Mary Lucile Shannon Distinguished Chair in Surgery.
About UT Southwestern Medical Center
UT Southwestern, one of the premier academic medical centers in the nation, integrates pioneering biomedical research with exceptional clinical care and education. The institution's faculty has received six Nobel Prizes, and includes 23 members of the National Academy of Sciences, 16 members of the National Academy of Medicine, and 13 Howard Hughes Medical Institute Investigators. The full-time faculty of more than 2,500 is responsible for groundbreaking medical advances and is committed to translating science-driven research quickly to new clinical treatments. UT Southwestern physicians provide care in about 80 specialties to more than 105,000 hospitalized patients, nearly 370,000 emergency room cases, and oversee approximately 3 million outpatient visits a year.