Donald Jones, R.N., always wanted music to be a part of his life. He has an affinity for taking care of people, which led him to nursing.
He splits his time working as the clinical administrative coordinator of emergency services at St. Paul University Hospital and singing with the Dallas Opera Chorus at the Margot and Bill Winspear Opera House.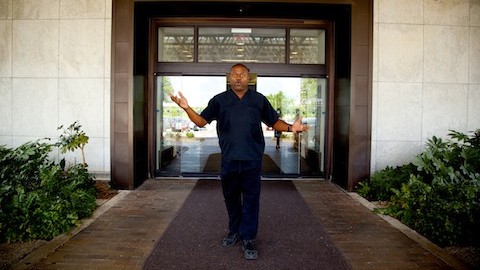 His nursing career spans 22 years—three with UT Southwestern—and he's been with the Dallas Opera for 10 years.
During opera season, Jones works 10 hours a day at the hospital, and rehearses six hours at night, five days a week. He also attends weekly performances.
Jones grew up singing in the children's choir at his Orange, Texas, church. His talent led him to singing R&B, contemporary, and classical music at benefits, weddings, and funerals. He admitted that he was not interested in opera until his undergraduate studies in vocal performance required him to work on "La Boheme."
"When I saw the impact that singing with your natural voice, with no microphones, had on the audience, I thought I had to do this," Jones said.
After he moved to Dallas, he decided to audition for the Dallas Opera.
"I simply wanted to do something more with my voice; something that was more of a challenge," Jones said.
Hired as a bass-baritone for the Opera Chorus, Jones has performed in productions such as "The Magic Flute" and "La Traviata." His dream role is to play Aida's father in "Aida."
His musical career highlights include studying under Placido Domingo's teacher, Franco Iglesias, and singing the national anthem for Rev. Martin Luther King III. He would love to someday sing with professional companies in Europe.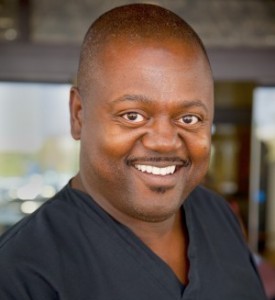 Jones also shares his love of music with his patients.
"One of the best compliments I ever got was when I worked in home health," Jones said. "I sang for a woman's mother. Two weeks later, while she was in hospice, she said, 'I wish I could hear Donald sing again.' That was the last thing she said.
"That's when I thought, this is important because I can actually help people with my singing," he added. "It's a type of ministry."
Jones says singing lets him communicate like no other way.
"It's so emotional," Jones said. "You can't separate the singer from the voice."
He loves nursing because it allows him to give so much of himself to people who may be at the very worst point in their life.
"I could care less if I ever get famous or have an audience," Jones said. "It's about giving somebody something special through compassion and music."