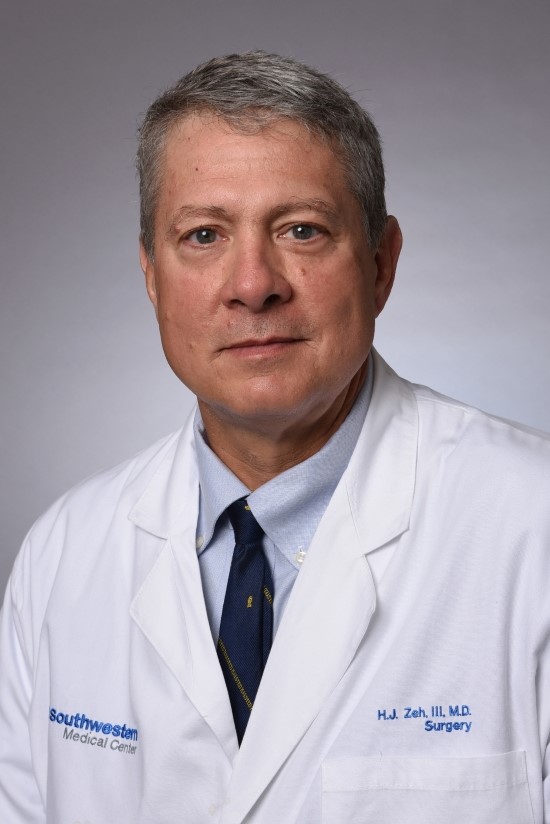 Welcome to the UT Southwestern Medical Center Department of Surgery. Our vibrant program focuses on providing the highest level surgical care for our patients, conducting innovative research, and training the next generation of surgeons.
Our Department consists of more than 80 full-time faculty in seven specialized Divisions, offering a spectrum of complex and innovative surgical care. We pride ourselves on recruiting nationally recognized surgeons and leaders in many surgical specialties, including surgical oncology, general/endocrine surgery, transplant surgery, vascular surgery, pediatric surgery, oral maxillofacial surgery, and burn/trauma/critical care.
Leveraging our institutional strengths in the medical sciences, we strive toward a multidisciplinary approach to clinical, translational, and basic research which focuses on advancing and integrating discovery and innovation to serve our community.
The Department of Surgery is a leader providing the highest level training for surgical residents and fellows, and teaching medical students. Our educational mission is to sustain and build an effective culture for learning and education across all areas, providing medical students, surgical residents, and fellows with exposure to advanced and cutting-edge surgical techniques. Our multidisciplinary surgical simulation center further broadens the educational knowledge of our trainees.
Moving forward from a proud tradition toward a focus on the future, we are directing our efforts to promote a culture that embraces patient and family-centered surgical care in our community. As we help to shape the changes in academic medicine, we know that we are uniquely poised to help in this process. We are in the midst of an exciting time at UT Southwestern, and look forward to helping the realization of this vision.
Herbert J. Zeh, III, M.D., FACS
Professor and Chair
Department of Surgery
UT Southwestern Medical Center