Meet the Chief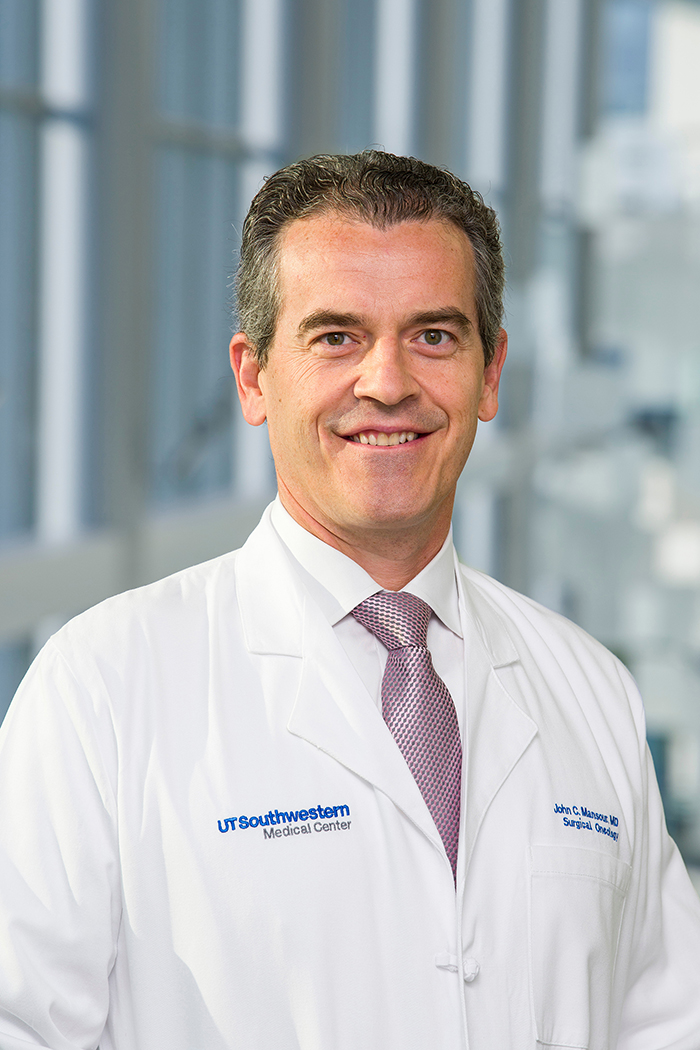 John C. Mansour, M.D., is Chief of the Division of Surgical Oncology at UT Southwestern Medical Center.
He received his medical degree from Case Western Reserve University School of Medicine in Cleveland, Ohio, in 1999. He completed a residency in general surgery at University of Wisconsin Hospital and Clinics in 2005 and a fellowship in surgical oncology at Memorial Sloan Kettering Cancer Institute in 2007.
Dr. Mansour specializes in gallbladder/bile duct (cholangiocarcinoma), liver, pancreatic, stomach/EG junction, and surgery for gastrointestinal cancer. His research interests include expression analysis of gastrointestinal malignancy and treatment selection, individualized cancer care, and multimodality treatment of gastrointestinal, pancreatic, and hepatic malignancy.