Matsler named Department Administrator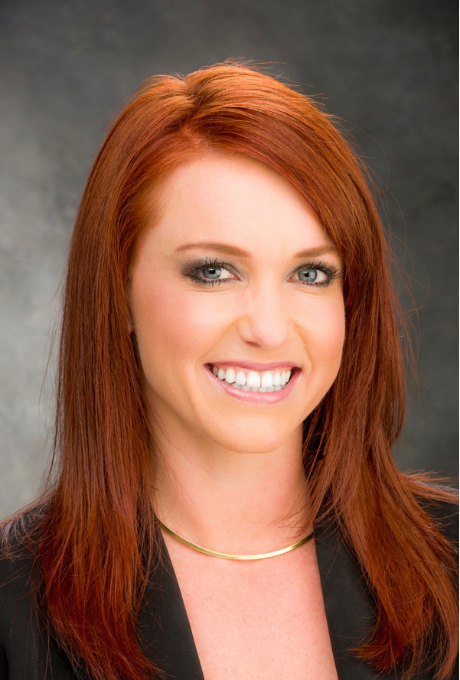 After concluding a national search, Dr. Neil M. Rofsky announced that Lacy Matsler has been appointed Radiology Department Administrator, effective February 11, 2019. She had served with distinction as Interim Department Administrator since November 2017.
"Lacy's experience in management, marketing, scientific discovery, regulatory compliance, client services, and administrative functions, combined with her considerable talent, creativity, and enthusiasm will allow us to continue conducting world-class research, educating and training tomorrow's healthcare leaders, and delivering quality patient care," Dr. Rofsky said. "She has already proven to be a capable leader, an effective collaborator, and a visionary administrator."
Before joining UT Southwestern in 2013, Ms. Matsler served nearly seven years as a manager at Charles River Laboratories in Reno, Nevada. After leaving Charles River, she took a position as epidemiologist and State Outbreak Manager with the Nevada State Health Division, where she was responsible for overseeing and implementing infection control policies and procedures throughout the state, as well as deploying the state's syndromic surveillance program, allowing officials to rapidly collect, evaluate, share, and store health information. She holds a bachelor's degree in animal science and nutrition from the University of California – Davis and a master's of business administration degree from the University of Phoenix.
At UT Southwestern, Ms. Matsler quickly ascended to more senior positions within the Department. She began in the newly created role of Clinical Operations Manager, and, after 14 months, added the duties of Research Operations Manager to her areas of responsibility. In 2016, she became the Department's first Assistant Administrator, and, in 2017, she took on the role of Interim Department Administrator. During that time, Ms. Matsler was instrumental in expanding the Department's research cores from one to nine facilities, and advancing the Department's clinical activities from 800,000 to 1.2 million imaging studies annually. She also created employee development programs to improve attrition rates, introduced succession planning strategies, implemented standard operating procedures, and established training records, criteria and standards.
"I like a challenge, especially when it comes to logistics and process improvement," Ms. Matsler said. "As Department Administrator, I am able to apply my management skills and leadership training to an organization that is well-positioned to be a vital part of the university's unprecedented growth."
In her new role, Ms. Matsler is responsible for the finances and administration of the Department, as well as strategizing, developing, planning, and implementing effective structures and financial arrangements to support the Department's operations and strategic priorities. She also continues working with the Department's senior leadership team to ensure that the Department's patient care, education, and research missions remain closely integrated, and that the Department is optimally utilizing its financial resources to achieve its vision and goals.
"I want to publicly thank Lacy for her dedicated and effective service during a time when she filled two roles," Dr. Rofsky said. "We are all greatly indebted to her for everything she did to keep things running smoothly, and we can be confident that she will help us pave the way for the next phase in our Department's evolution."
Neil M. Rofsky, M.D., M.H.A., FACR, holds the Effie and Wofford Cain Distinguished Chair in Diagnostic Imaging and serves as Co-Director of Translational Research for the Advanced Imaging Research Center.