Abdominal Imaging chief receives Curie award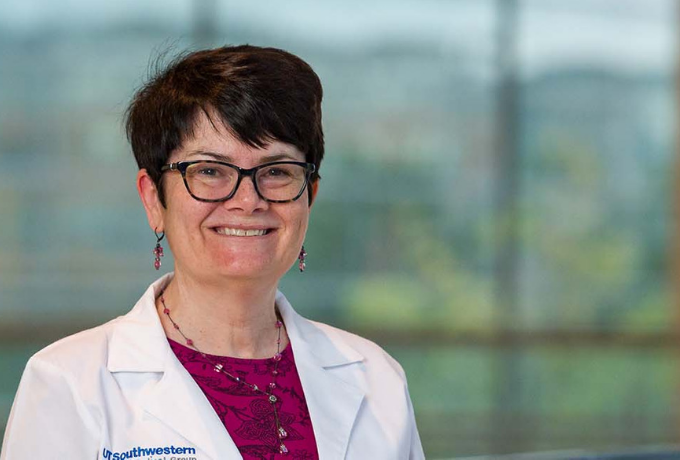 Dr. Julia Fielding has been chosen by the American Association for Women Radiologists (AAWR) to receive the organization's Marie Sklodowska-Curie Award, which is presented to an individual who has made outstanding contributions to the field of radiology.
Dr. Fielding, Professor of Radiology and Chief of Abdominal Imaging, was recognized for positively representing women in radiology, and for serving as a role model.
"You have made us proud as you assumed many positions of prominence in our specialty," the awards committee said.
Dr. Fielding is a Fellow of the American College of Radiology, and serves the organization as chair of the Committee for Women and as a member of the Medical Student Training in Radiology Task Force. She is also a member of the Radiological Society of North America, American Board of Radiology, American Roentgen Ray Society, Association of University Radiologists, Society of Uroradiology, Society of Computed Body Tomography and Magnetic Resonance Imaging, and the American Association of Women Radiologists. As a member of the Society of Abdominal Radiology, she serves on the International Education Committee and was the organization's 2016 Richard H. Marshak International Lecturer.
Dr. Fielding will receive the award at the organization's annual business luncheon on November 26.